Attention Warriors:
Is your name good enough to create an empire on its own? How many times have your purchased something just because of who made it? Here is your guide on how to produce the same level of branding.
Now
PROUDLY INTRODUCING
the Warrior Empire Branding: The Guide To Turn the Internet Upside Down --
Becoming the Expert: How to Market Your Business and Yourself Using the World Wide Web.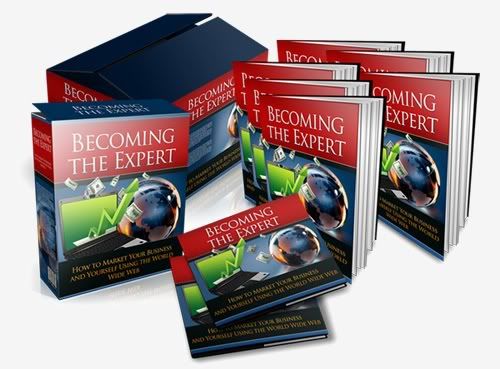 This is the
PERFECT
product for any novice, rookie, or pro who wants to create or increase your presence on the web. It doesn't matter if you just started and want to learn how to brand yourself from the get-go, have been around the block and want to really make a name for yourself, or a seasoned veteran looking for a way to really stand out from the crowd.
Unless you have a brand that everyone instantly recognizes, there is no reason to stop. If you name does not sell itself, you need to move forward on your branding efforts. I am here to help.
But Why Do I NEED This?!
Why is branding important? How many products do you buy just because of the manufacturer? You trust that name because of its quality, ingenuity, and innovation. Think of major recalls: they can completely kill the brand name because the once reputable name is no more. There's no reason to not build up your brand to create a loyal following.
To take your business to the next level you have to branding yourself, company, and products. From that, you can take your business to completely new levels because people know who you are, what you stand for, and the quality of products you produce. Think of well-known companies who have legions of fans lining up outside of stores for days to purchase the new product -- without ever using the product or knowing of any reviews. You can achieve that!
Incredible Bonuses
-- I sought to deliver a few, but came up with too many to not give away!
BONUS #1
--
Checklist Benefits of Branding
: An easy-to-follow list of branding's top features
BONUS #2
--
Hot or Conservative: Which Logo to Use?
: This guide takes you into logo-creation decision making
BONUS #3
--
Naming Your Website
: An IM favorite: domain naming
BONUS #4
--
Adapt a Publicist's Mindset
: You'll learn how to think now that the public eye is keying on you
BONUS #5
--
Breaking Down Branding Myths
: Do you think you know everything about branding?
Not so fast
, my friend!
BONUS #6
--
Make Success Yours
: How to add an individualistic touch to your brand
BONUS #7
--
Brand Expansion
-- This is the advanced bonuses geared toward entrepreneurs who really want to branch out
Are you ready to create your own identity? Do you want people to recognize it in terms of excellence? Do you want people to hear about a product you released and automatically know it's from you? Are you in?!