Facebook CBO now mandatory for all advertisers
Hey Warriors!
Facebook announced a couple months ago that the Campaign Budget Optimization (CBO) feature will become a default setting for all advertisers starting Sept 2019.
So I just wanted to create a brief thread outlining all the basics of what you should know to adapt to the change:

CBO optimizes your ad spend allocation across the different ad sets in your campaign
You only need to change your budget on the campaign level
Facebook allocates more budget to the winning ad set that's driving better results
If you want to use a more aggressive manual bid strategy, you can use the cost cap or bid cap strategy. Otherwise, using lowest cost is a good automatic bid strategy to start with,
You can still control ad set budget, by setting a minimum and maximum ad spend limit
Lower your cost per action by turning off one of your under performing ad sets
Give Facebook's algorithm time to stabilize during the learning phase as it takes time for the algorithm to figure out
Here's a diagram comparing two campaigns - one with CBO and one without: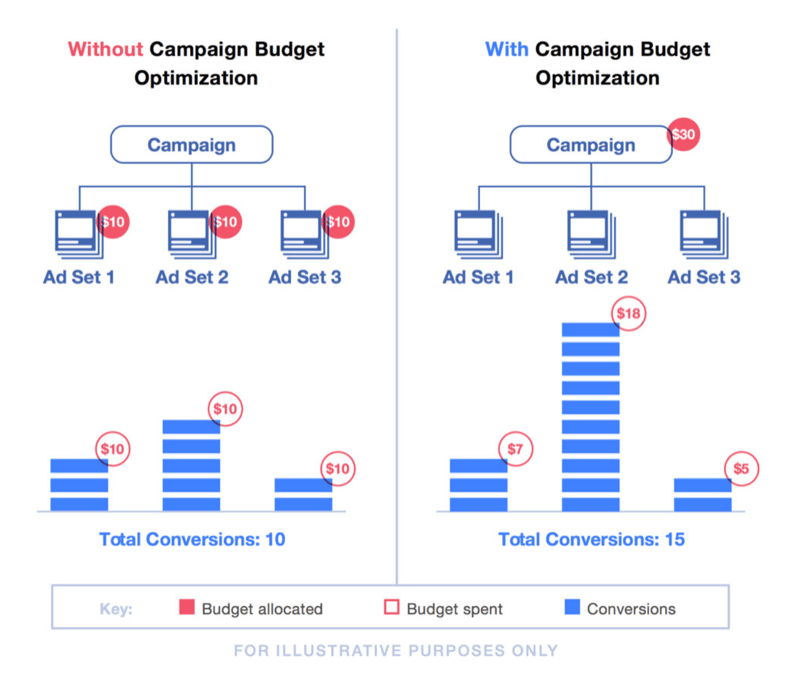 For advertisers who have already started to use CBO, have you been getting better results with Facebook automating it? Or was it better when you had more control?