My First Teespring Campaign
Hello fellow warriors! I just launched my first teespring campaign. I'm currently promoting it through Facebook. I've only spent $0.95 with 21 website clicks, 0 sales. My audience is 9,000. I'm planning to spend $5 per day. Any tips to make this work? Here's my current campaign: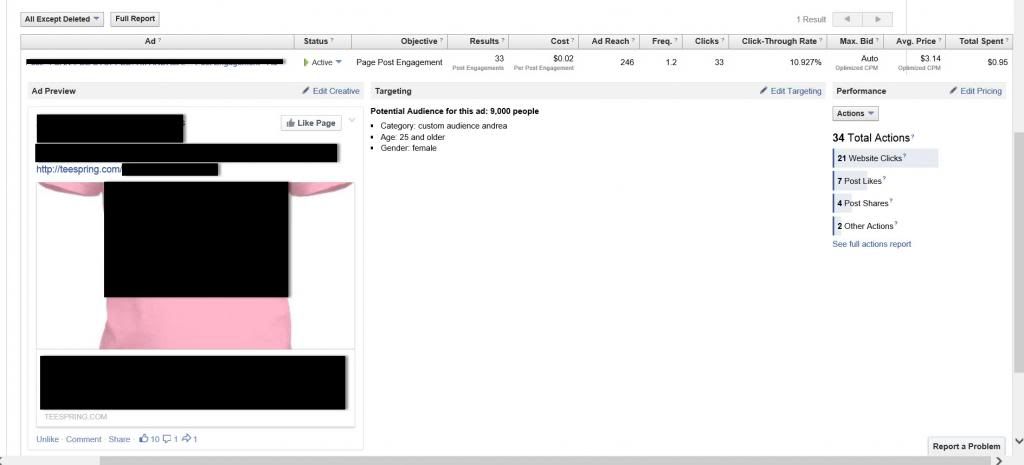 I will update this thread as soon as I get 1 sale.