PlayStation 4 Slim or The Almighty PlayStation 4 Pro?

Posted 6th April 2017 at 11:35 PM by
oussin
---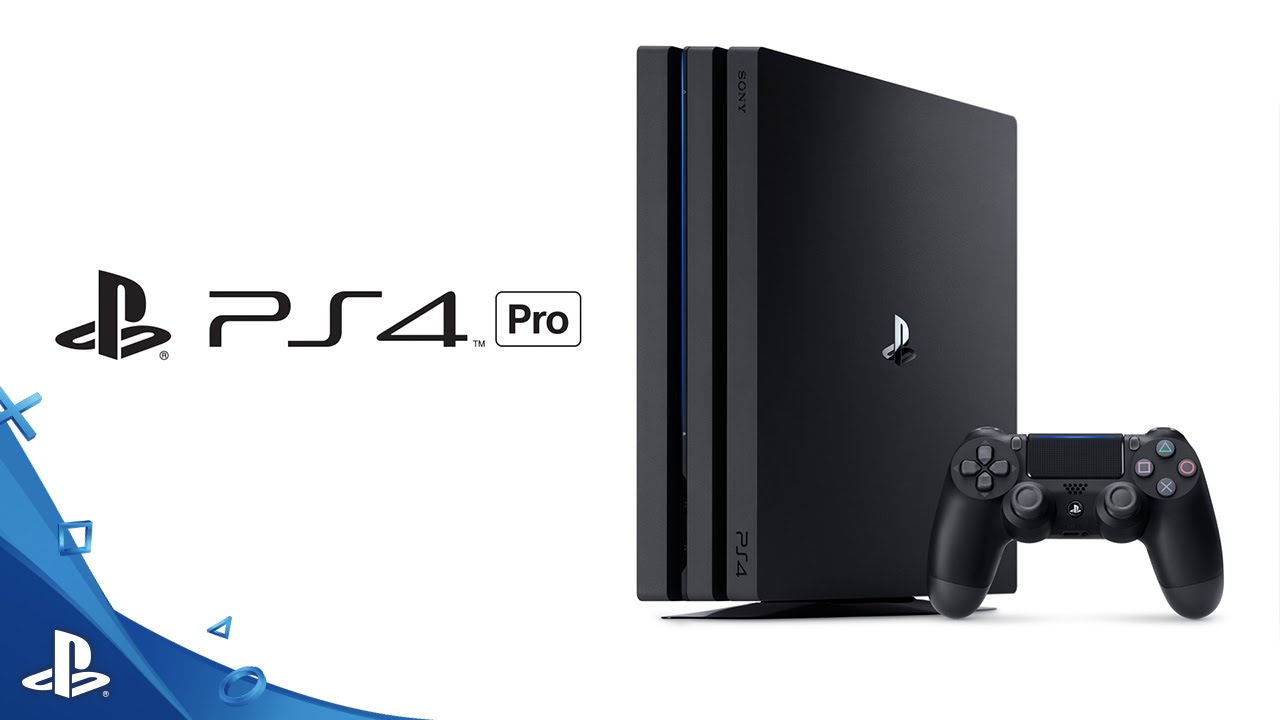 How powerful is the PS4 Pro? How do the graphics compare? What is HDR and should I care? Do you need a 4K HDR TV? Is the PS4 Pro better for PlayStation VR?
Okay lets get straight to the point:
HOW MUCH MORE POWERFUL IS THE PS4 PRO
?
The graphics processor (GPU) in the PS4 Pro, thats the bit that generates the 3D graphics in games, is just over twice as powerful as that in the PS4. Sonys also upgraded the processor, which handles things like physics and artificial intelligence in games.
Sony claims the new PS4 Pro can run at 4.2 teraflops, compared to the 1.84 teraflops of the original PS4 teraflops is a simple measure of computer performance, a bit like horsepower in cars.
In addition, while the PS4 Pro has the same amount of memory as the original PS4 8GB GDDR5 it runs at a higher speed to improve performance. The PS4 Pro also has an extra 1GB of memory for non-gaming applications like Netflix. This means they wont waste space games can use and means you can switch between apps faster.
PS4 PRO VS PS4 GRAPHICS COMPARISON: WHATS THE DIFFERENCE?
It depends on the game. Developers can use the extra power for anything they want within reason. Most will increase the resolution the number of pixels that make the picture of their games, so they appear sharper on 4K TVs, but thats not all.
Developers can also use the more powerful PS4 Pro GPU to improve the quality of textures and lighting effects, leading to more realistic graphics and smoother performance with fewer slowdowns. The only demand Sony makes is games must play as well on the PS4 Pro as they do on the PS4, and vice versa.
But beware watching YouTube videos that compare the two. Unless youre viewing videos in 4K on a 4K TV, its really hard to tell the difference.
BUT I HEARD THE PS4 PRO DOESNT ACTUALLY RUN GAMES AT NATIVE 4K
Well, this is technically true. Some games will run at a native 4K Ultra HD resolution thats 3,840 by 2,160 lines pixels by the way but the most demanding games wont.
Why? Because its very hard to render games smoothly at such a high resolution, even with the additional power of the PS4 Pro. A gaming PC that can run games at 4K would cost several times more than the PS4 Pro, after all.
Instead, many games will run at a resolution close to 4K often but not always 3,200 by 1,800 lines and then be upscaled to 4K. Sony has employed a clever technique that improves this process, so much so thats its very hard to tell the difference between its upscaled visuals and native 4K ones. There is a difference, but its hard to spot.
And this practice is nothing new. Many games already run below 1080p on existing consoles and are upscaled to it. And while the Xbox One S can upscale 1080p games up to 4K, theres no serious comparison between the two consoles.
The closer to 4K you get the better the upscaling will appear, so the Xbox One S cant match a PS4 Pro running the same game.
WHAT IS HDR AND WHAT DIFFERENCE DOES IT MAKE?
HDR, which is short for High Dynamic Range, is about making films, TV and games appear brighter, more colourful and closer to real life.
For years TVs have been hamstrung by decades old standards designed for CRT TVs and cinema screens. HDR defines a new standard that allows TVs to exploit their full potential.
What this means in practice is higher peak brightness and brighter, more vibrant colours throughout, leading to a more realistic and immersive picture.
Again, its hard to appreciate this unless you already have an HDR TV.
DO YOU NEED A 4K HDR TV TO USE THE PS4 PRO?
No, but we do recommend you have one. Some games use a method called Supersampling to improve the graphics for players on 1080p TVs, but not all games will. Right now, I dont I think its worth upgrading from your existing PS4 if you dont own a 4K TV.
PS4 Update 4.50 will also introduce a new feature known as Boost Mode that can dramatically increase performance of some games. It wont enhance then to 4K, but it will provide you with a noticeable improvement in frame rate of up to 40 percent. Finally, those without a 4K TV have reason to invest in PS4 Pro.
IS THE PS4 PRO BETTER FOR PLAYSTATION VR?

Not conclusively. Games wont be any smoother in VR on the PS4 Pro compared to the PS4. And while a few add visual upgrades, there arent enough examples to justify the extra expense. The difference could become more significant in future, however.
Its worth noting the PlayStation VR has an compatibility issue with the PS4 Pro, too. The PlayStation VR uses a version of HDMI incompatible with 4K and HDR, so PS4 Pro users have to unplug the VR system to play games on their TV as intended. Its an odd oversight from Sony that makes using the two together kind of annoying.
PS4 PRO VS PS4: CONCLUSION
Dont upgrade if you own a PS4 and have a 1080p TV. Until you decide to upgrade to a 4K TV, I see no sense in spending more to buy a PS4 Pro. The cost outweighs the benefits. Its worth upgrading if youre buying a new 4K TV, but if you cant afford both then buy the TV first.
Seriously consider upgrading if you own already a 4K TV. I cant outright recommend you buy a PS4 Pro, but there are plenty of compelling reasons to do so. Games look great on a 4K TV on a PS4 Pro and upcoming releases like Mass Effect: Andromeda and Horizon: Zero Dawn are showing great promise. Only reconsider if you want but dont already own an Ultra HD Blu-ray player, or if you own a budget 4K TV that lacks HDR support.
Buy a PS4 Pro if you dont own a PS4 already. Provided you can afford it, of course. Even if you dont own a 4K TV, a PS4 Pro will give you faster and better looking games and is future proof should you upgrade your TV in future. And if you cant afford a PS4 Pro, the existing PS4 will play all the same games and remains a great console.
For more info and features, visit my website:
Buy PlayStation 4 PS Vita, PlayStation VR and other Features or Upgrade to PlayStation 4 Pro Now
Comments