Taco Bell takes a licking.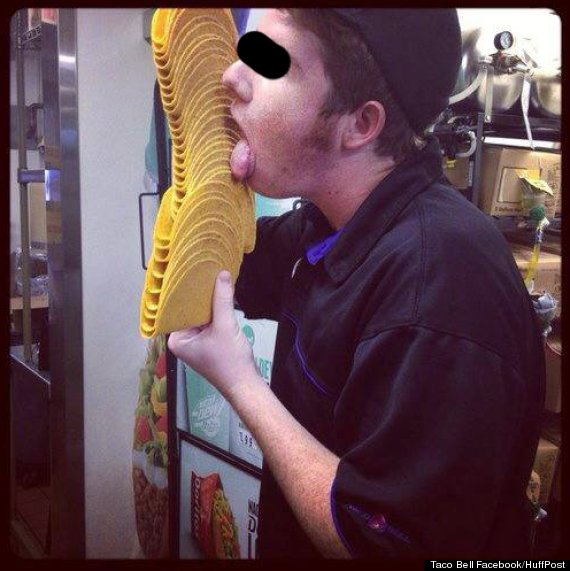 Taco Bell Promises 'Swift Action' After Employee Tongues Tacos on Facebook | Adweek
What would you do to turn that around - in a hurry? Here's my suggestion - It's already gone viral. They need to piggyback that. Something like -
"Our taco shells are so irresistible even our staff can't keep their tongues off them"
Then they run a fake reel of bloopers of staff licking the shells. So in the end people don't know if its a set-up or real.

To go with that they feature "Licked Shells" or "Pre-Licked Shells" on the menu.

But the whole campaign would need to be "out there" and bold as hell. I'm guessing they wouldn't have the balls to do it.

I believe that's called (to paraphrase their old slogan) - "Thinking outside the bun".

There again maybe they could riff on the current slogan "Live Mas" ("Live More") and tag it "Lick More".

You're welcome Taco Bell. Send the check to "The Copy Nazi, Paris" - it'll find me.

Update: Taco Whacko Tongues the Taco