Twitter launches Promoted Trend Spotlight
Twitter just
announced
the launch of their latest ad product,
Promoted Trend Spotlight
. According to Twitter, Promoted Trend Spotlight pairs Twitter video and the "premium real estate" of Explore tab. For those in the know, Explore is Twitter's collection of trending topics and hashtags.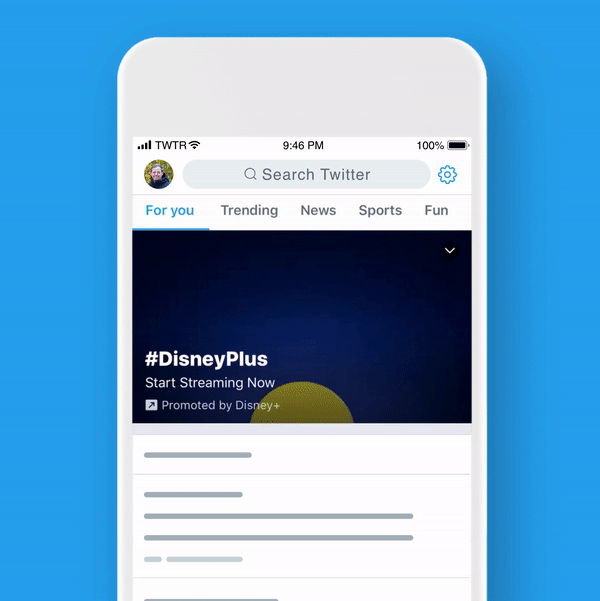 Promoted Trend Spotlight works by:
As a complement to Twitter's Promoted Trend takeover product, Promoted Trend Spotlight supports 6-second videos and GIFs, as well as static images. Creative displays on mobile and desktop, with the ad running edge-to-edge on mobile.
Your ad will appear at the top of the Explore tab for the first two visits per person, per day.
After the initial two visits, the placement moves to the standard Promoted Trend placement and organic editorial content resurfaces in the Spotlight placement.
Twitter will make Promoted Trend Spotlight available in the US, UK, Japan and 12 more countries.