YouTube replaces "Trending" tab on mobile
YouTube announced in a blog that they are updating the mobile app for iOS and Android with a new and more robust "Explore" tab and replaces the now-deprecated "Trending" tab.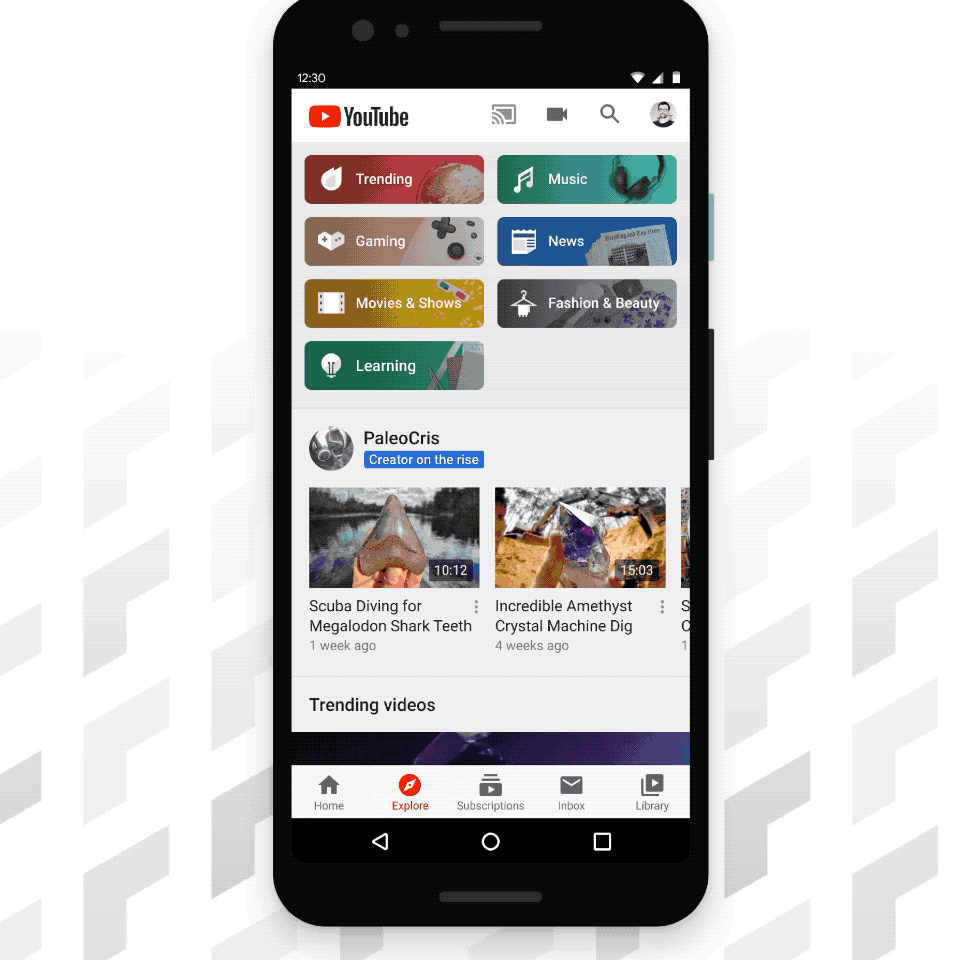 Per YouTube:
"... with Explore, you not only have access to Trending videos, but also to destination pages for some popular content categories like Gaming, Music, Fashion & Beauty, Learning and more - all from one place."
The video platform also shares more details about Explore:
More accessible destination pages - shortcuts to destination pages such as Music, Gaming, News, and Learning.

More prominent Creator & Artist on the Rise section - "Creator on the Rise" and "Artist on the Rise" will show up before other trending videos.

Trending videos - While the "Trending" tab itself is deprecated, users can still explore trending videos as "Trending" will have its own section in Explore.
Are you seeing the new update? Chime in.