How to write viral headlines
You buckle down and apply all your creativity, time and effort to conjure up an awesome post in expectation of drawing interest from loads of readers, but your plan falls through in the end. Why? Very simple. The headline you chose for your post doesn't serve the purpose, mainly attract the audience.
So, how can you sell your content? By writing a headline which will bring in readers instantly. As easy as it may seem, writing a headline that would go viral is a task which requires specific skills and knowledge.
Some big websites such as ViralNova, Upworthy, Buzzfeed and Bored Panda do this and receive over 4,000,000 unique visits every month.
You might be thinking now, there is no way you could write such headlines for all my posts like those specialists do.
The solution has arrived. All aboard!
Here are the most common effective elements of a viral headline that are essential to consider.
1. Using numbers
It is not a secret anymore that headlines with numbers deliver excellent results. Research has shown that lists, especially numbered ones, attract hordes of readers. One of the reasons is that such headlines make it clear for a reader what to expect. In the case at hand, it offers a clear skimmable list. Lists of such numbers as 9, 10, 16, 22, 25 perform incredibly well and are shared across all networks.
Here are some examples:
25 Quick Tips to Fix Your Bad Photos
10 Incredibly Easy Ways To Lose Weight
22 Unbelievable Places that are Hard to Believe Really Exist
2. Extreme adjectives
Surely there are many other reasons why headlines are shared by people, but including an extreme adjective has a tremendous impact on the number of shares. Preferably, you should conduct research on most resonant words in social networks being targeted. Some of the most common adjectives that appear to work well across a number of networks are:
Amazing
Important
Best
Successful
You may go for some words like electrifying, horrifying, mind-blowing, perplexing, which are not overused, therefore will draw a reader's interest. Moreover, do not be afraid of negative words. People tend to be attracted to such titles by a natural desire to know dark and dirty secrets.
3. Pique the reader's curiosity
The most eye-catching titles are ones that set our curiosity agog. Readers tend to click on such headlines as people are naturally driven by the power to find out more. Something like "You will never believe..." or "You will be shocked..." might seem quite outrageous but they work for a reason. Another little "hook and eye" that performs well is leading the reader to think one thing, but at the end tell the opposite. Many examples can be found at ViralNova. Here is one:
This Looks Like A Typical Place To Go On Vacation... But It Isn't
.
or
4. Ideal length
You should find your ideal length, so the title would provide just enough information to know what the article is about and encourage readers to learn more. Headlines which have more that 6 words seem to work better than shorter ones. The golden mean would be between 10-16 words.
6. Content
Let your readers in on what they can expect from the content. This is another aspect that plays an important role in composing a viral headline. Use the words that will indicate the type of content such as "
amazing places
", "
helpful tips
" or "
shocking facts
".
6. Topics
You may conduct your own research on current trends and most shared topics across various networks. After doing so, include words that indicate the topic of your content. These could be fitness, food, health, dogs, school, home, gardening, etc. Some topics are popular for a period of time and get a lot of shares, some stay afloat longer. The rule of thumb here is to find the right topic at the right time. Use some simple tools to follow today's trends. These can be social networks like Facebook, LinkedIn or Twitter, Google, newspapers, blogs.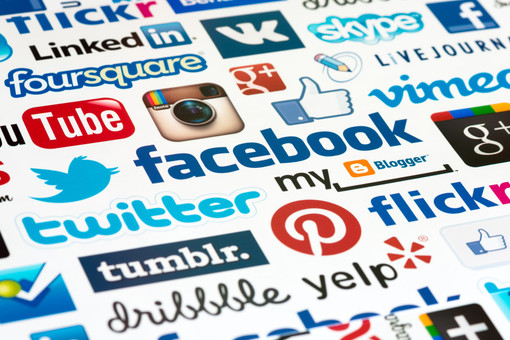 8. Surprise your readers
The crucial point here is to be different. Do not write something that you see ten times a day. Write something unconventional. You could suggest readers 10 things NOT to do. Rewrite a popular quote or song/movie title to suit your content but leave it recognizable.
9. Educate your audience
One of the most searched types of content is the one which explains or teaches something. People often go online to educate themselves about a particular concept or find solution to a problem. Writing headlines that offer help or solution is another way to have your content go viral. Including keywords like "Beginner Guide" or "For Dummies" reassures readers that you post will be a clear and an effortless read.
These are just some ways to consider while writing viral headlines. Now that you are equipped with some tools, "go for the gusto" and test them. Make observations, find the right methods that will work for you