How We Got Featured on the Front Page of Slideshare
A captivating post from
Wishpond
about getting featured on Slideshare.
Did you know that Slideshare has about 70 million users and obtains about 159 million page views per month? Do you realize how important it is to get featured on their front page?
Wishpond
almost did cartwheels.
It was not a smooth sail for
Wishpond
. Their success did not happen overnight. Although they thought they were publishing successful Slideshares, their statistics revealed otherwise.
There were several factors that hindered them from making the most out of Slideshare; for this reason, they decided that it was the right time to change their approach.
According to
Wishpond's
research, an effective Slideshare has 6 common denominators:
1. Great headline


2. Interesting and visually appealing first slide


3. Information should always be put into context in the introduction


4. Each slide contains 1-2 points


5. Color and image rich slides


6. Focus on a single topic


7. Complete description and usage of maximum possible tags

Where did they fall short?
They failed to add context.
In one of their Slideshares,
40 Up-to-Date Facebook Facts and Stats
, instead of building up a narrative heading to the statistics, they jumped on the statistics right away.

They tried to make more than one point per slide.
Because they utilized previous contents from their blogs, they ended up with long narratives. It was a big no-no and it made their Slideshare difficult to use.
They failed to take advantage of the cover slide.
How important is the cover slide? - Very. Catchy cover slide attracts more audience. A good presentation will likely attract more people to look at your Slideshare.

It is also important to include a complete description of your Slideshare when uploading it. Top that off with putting a large number of relevant tags. If you are wondering when the most suitable time to upload your Slideshare is,
Venengage
recommends doing it early morning in Pacific Time. Why? - Because it is possible that a member of Slideshare Team will see your post when selecting their featured slide for the following day.
After acting upon
Wishpond's
shortcomings, it was the time for a groove. Who would have thought that an email from Slideshare would make
Wishpond's
team put on their party hats? Almost 90,000 views and over twothirds of traffic came from the outside to their blog. Amazing!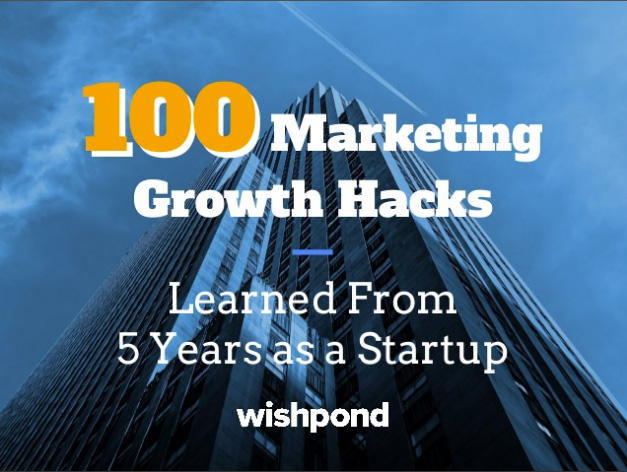 These simple steps definitely gave way to
Wishpond's
success. The number of views wasn't that big on the first day but it increased in the long run. That is definitely a good reason to celebrate. Try these steps and we are sure that they will give a way to your success too.
You can check their full post here:
How We Got Featured on the Front Page of Slideshare
.
What are your Slideshare's weaknesses? How did you address them?