Give Your Site a Shot of Adrenaline by Curing High Bounce Rates
Have you ever checked your analytics report only to freak out when you see a huge bounce rate?
And then stop for a moment and start wondering how important that bounce rate really is?
And then start freaking out again because you realize it means no one's sticking around on your site?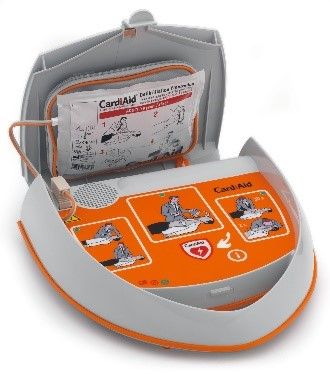 The bad news is that bounce rates do matter -- in some cases -- and high bounce rates can kill your site. The good news is that you can do quite a bit to improve those rates and give your site a shot of adrenaline in the process. You'll see how in just a moment.
First, though, let's look take a closer look at bounce rates and why (and when) they matter.
Understanding Bounce Rates
Bounce rate is the percentage of people that leave your website without visiting any pages other than the landing page. It does not measure the time spent on your website. So, if your homepage, for example, has a bounce rate of 67%, it means that 67 out of every 100 visitors leave your site without browsing further.
While in some cases, a high bounce rate is considered a bad thing, it's not always true. Wikipedia, for example, probably has some high bounce rates for certain pages because of the way they are laid out. If you want to find out where Donald Trump was born, Wikipedia provides all the information you need in the side bar.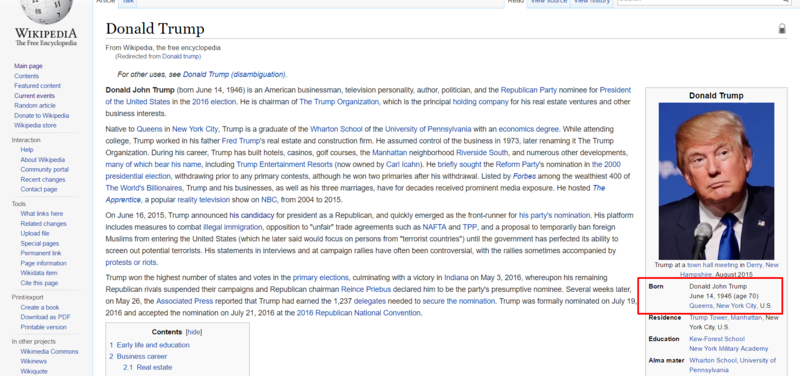 Of course, some people spend time reading the content too, but many leave right after finding the answers they need. In this case, a high bounce rate can be a good thing because visitors are quickly finding what they need. And those visitors will come back regularly because their needs are being met effectively.
A high bounce rate isn't a problem if your site is set up with calls to action that lead visitors off your website, such as CTAs that:
• invite users to call a number
• lead users to make purchases off other sites
• sign up users to your list and lead to another site for confirmation.
On the other hand, if you want people to browse through to stick around, a high bounce rate indicates that something stinks in Denmark. It could mean the page:
• isn't relevant to the user's search query
• isn't user-friendly
• doesn't inspire confidence
• loads too slowly
• has poor quality content
• has an ineffective CTA.
Reducing Your Bounce Rates
Getting people to stick around on your website and read your content is essential if you want to inspire confidence and build a long-term, profitable relationship.
In most cases, it takes at least 7 interactions with your brand before a prospect will convert into a customer.
So, it will take 7 emails or 7 visits to your site or 7 of any other form of interaction or combination of interactions with your brand before a prospect is ready to make a purchase. And to get to that magic number, you need to hook prospects and keep them on your site, which means reducing your bounce rates.
Here are a few things you can do to start reducing those bounce rates:
Improve Formatting and Readability
If visitors are faced with a humongous block of text, they are going to hit the back button faster than you can say "WAIT!" Some of the ways you can improve the formatting and readability of your content include:
• sticking to short paragraphs
• using bullet points
• including charts and graphs where appropriate
• making your headlines and subheads stand out
• using images
• avoid using jargon when simple words will do
• engage users by asking questions.
Get Rid of Those Annoying Popups
In 2013, 70% of users said they considered irrelevant popups annoying. And to a user looking for specific information, a popup demanding they sign up to an email list is irrelevant. Just in case you were thinking otherwise.
Yes, popups work. Especially for growing an email list. However, if you want to reduce bounce rates and be less annoying to your visitors, eliminate them.
At the very least, if you insist on using them, tone down the language and make them as non-irritating as possible. In other words, no shaming people into signing up for your email list and no high-jacking the content with a popup that covers the entire page.
Slide-in CTAs are an effective alternative as they aren't nearly as annoying and are much less obtrusive, and they still get the job done.
Make Sure Your Site Design Inspires Professionalism and Confidence
You want to save money. We all do. But the design of your site is not an area where you should be pinching pennies. If you can't afford a custom design for your site, there are plenty of premium templates available at decent prices that look professional.
If your site looks like it was designed by your 5-year-old niece - bright pink finger painting included - the last thing you will do is inspire confidence in your visitors.
Be Careful with External Links
External links do have benefits, chief of which is the fact that it makes users feel as if you have their best interests at heart. They're also vital when referencing off-site content to support your points.
However, they can also increase bounce rates. To minimize this, avoid using external links too early in your post and when you do include them, make sure they open in a new tab.
If an external site opens in the same window, users will have to press the back button to get back to your site. And if they explore the external site you sent them to, they aren't going to hit the back button 55 times to get back to your site. So, make it easy for them to return to your site by opening external links in new tabs.
Link to Other Relevant Pages on Your Site
Internal linking is one of the few ways you can tell visitors that another page on your site will provide them with more content they might find useful.
For example, this article to link out to another page of content that delves deeper into internal linking. Not only would it offer visitors further relevant reading, but it would also be promoting older content.
The key to successful internal linking is to keep it relevant. If your page's target market is the rich and wealthy and you want them to book a luxury vacation through your site, don't link to a post reviewing hostels. They'll bounce faster than you can blink.
Make It Even Easier for Your Visitors to Find More Related Content
Using most popular/commented boxes along with a related content plugin will make it even easier for your visitors to find more relevant content that could pique their interest. This is similar to internal linking, but it is a little more obvious. The goal is to give visitors more ideas for further reading and to make it easy for them to get to those pages.
A high bounce rate is not always indicative of a problem. If the goal of the page is to send people to another site, then it could mean the page is doing its job well.
However, if your goal is to build a long-term relationship with your visitors and improve the chances of them converting, then you want them to stick around on your site as much as possible. So, you need to make your site more appealing by giving people reasons to stay.
A page's bounce rate is a good metric to determine whether what you're doing is working or not. If it goes up or stays the same, you either haven't identified the problem or what you're doing is making things worse. If it drops, then keep forging ahead because what you're doing is working.