Steal These 123 Content Creation Ideas!
I don't know about you...but sometimes I get stuck when I start:
Typing up a blog posts
Start writing an ebook
start shooting a YouTube video
Start writing a FB post to get engagement
Those are just a few examples right, you see what I mean though.
My recommendation is to make a 10X10 list (Use Excel Or Google Sheets).
That's 10 main topics in your columns (I think it's columns not rows) and that's
10 rows down.
You then have 100 blog post, email, video, whatever else ideas to use however
the crap you want!
Well I made mine one restless night. I came up with 123 ideas!
Here's a pic of it, steal it if you wish lol (pardon the serial killer handwriting):
**UPDATE** THIS PIC TURNED OUT CRAZY SO IF YOU WANT TO SEE THE FULL PIC...
See it here!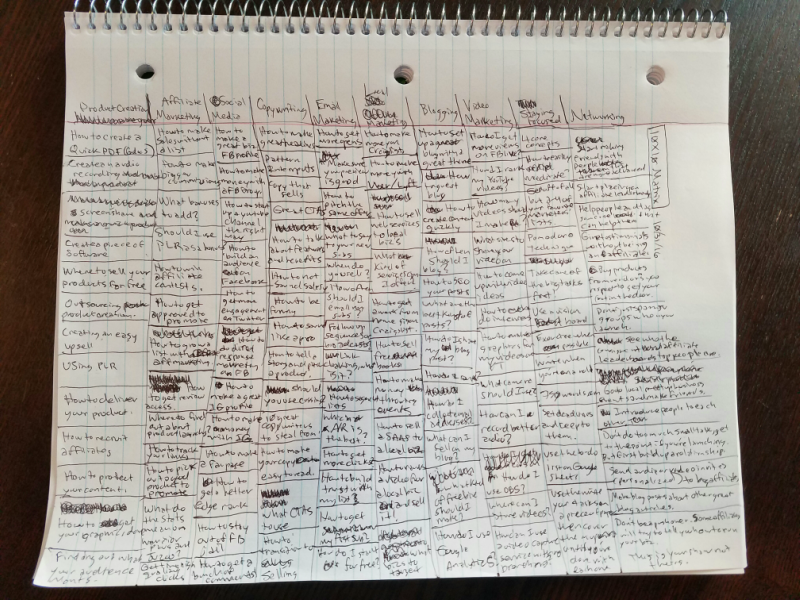 Now if you're smart you'll just yours up lol.
Let me know what you think guys!
-Phil