Warrior Podcast: Tim Soulo from AHrefs.com on Keyword Research + CONTEST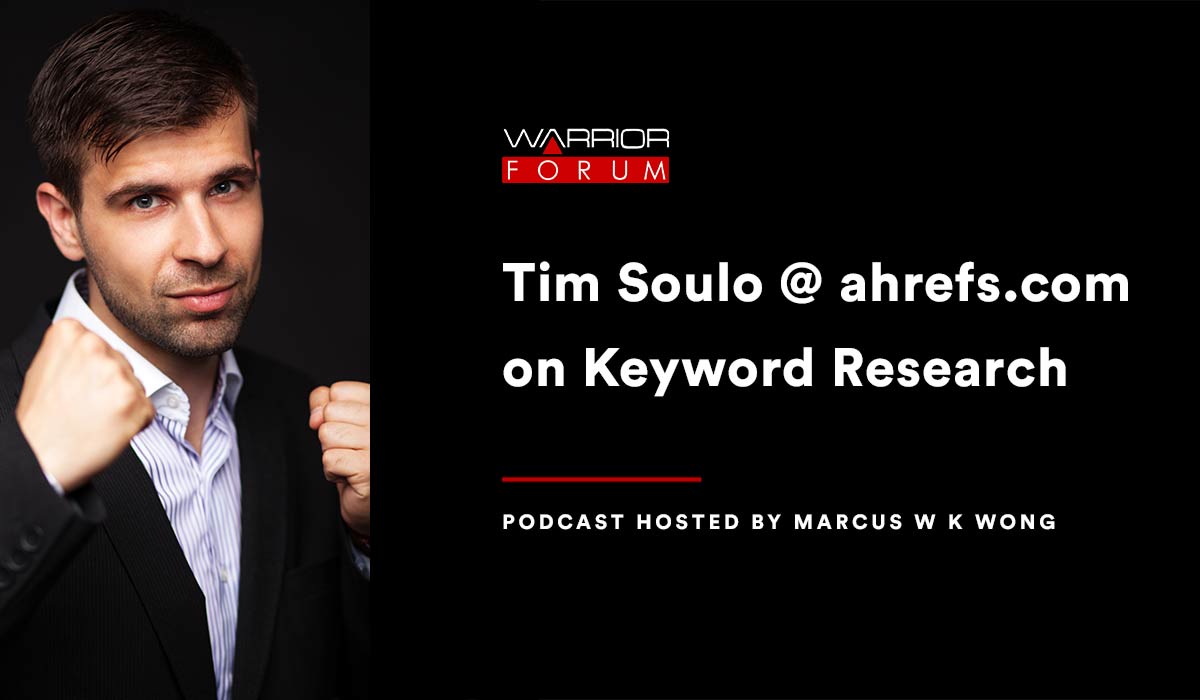 Hey Warriors!
Welcome to episode 2 of our Warrior Forum Podcast.
This week, we go ultra-meta on keyword research with the master blaster and fellow Warrior himself: Tim Soulo, Head of Marketing @ Ahrefs.com.
Tune in to the podcast here:
https://www.warriorforum.com/learn/w...word-research/
Here's the best part...
We're
GIVING AWAY
not one... but
THREE
lucky members a
FULL
Ahrefs.com account with 1-year access
FOR FREE
.
So now the big question is... how do you enter?
Easy.

Simple UPVOTE and TELL US your biggest outtake from the podcast by commenting below.
For an EXTRA entry into the contest, give us a 5 star review on iTunes and give us your biggest takeaway in the review!

Click here to review us on iTunes
We only have 3 to giveaway and winners will be decided by Tim Soulo himself. Contest closes 11:59PM 4th October 2017 Pacific Time with the lucky THREE winners announced in this thread on the 5th of October 2017.