Facebook App Advertisers Brace for iOS 14
A new article on
Search Engine Journal
reports that Facebook just issued a
statement
about the expected iPhone iOS 14 operating system and how it's going to affect publishers and in-app advertisers.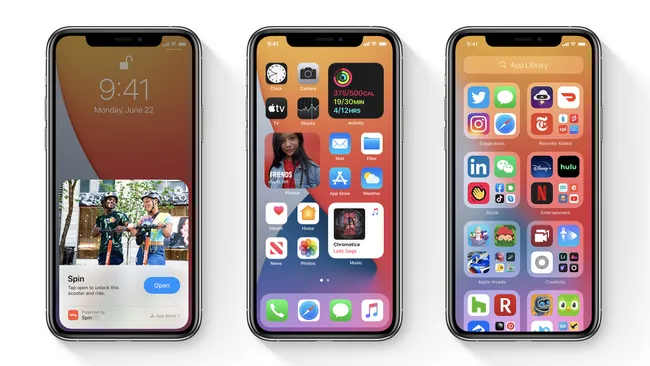 IDFA, or "Identifier for Advertisers" is essentially Apple's way of tracking iPhone user activity. It works like a cookie, and it's aimed at identifying interests and actions such as apps used. That defines how ads get targeted at iPhone users, and app publishers rely heavily on that data when placing ads via the Facebook Audience Network. Up to now, that's been default when it comes to iPhone users, but that's changing. Apple has already announced its users will soon get to opt into or out of being tracked in that manner. That's going to make ad placement a far more difficult task for publishers who display ads via Facebook's Audience Network - and will result in less revenue.
Facebook wants app install advertisers to run separate campaigns for iOS 14 users.
When advertisers use Facebook Audience Network, they're relying heavily on its ability to track user actions, and tests by the Social Media platform have already confirmed revenue drops 50% when personalization data isn't available.
As Facebook puts it, "Ultimately, despite our best efforts, Apple's updates may render Audience Network so ineffective on iOS 14 that it may not make sense to offer it on iOS 14."
Facebook concerned about the plight of advertisers
Facebook says its own ad revenue won't be affected by iOS14 in the same way. Most of that comes from Feeds, and Audience Network represents a far less significant portion. The Social Media giant seems to be aware of just how severely Apple's latest operating system is likely to impact developers and publishers - but it's going to be interesting to see how they back up comments like the one below with action on iOS14.
"We understand that iOS 14 will hurt many of our developers and publishers at an already difficult time for businesses. We work with more than 19,000 developers and publishers from around the globe. Many of these are small businesses that depend on ads to support their livelihood."