What are the benefits of customer data platforms?
A new article on
Martech.org
reports on the top benefits and capabilities professional services network PwC sees in CDPs.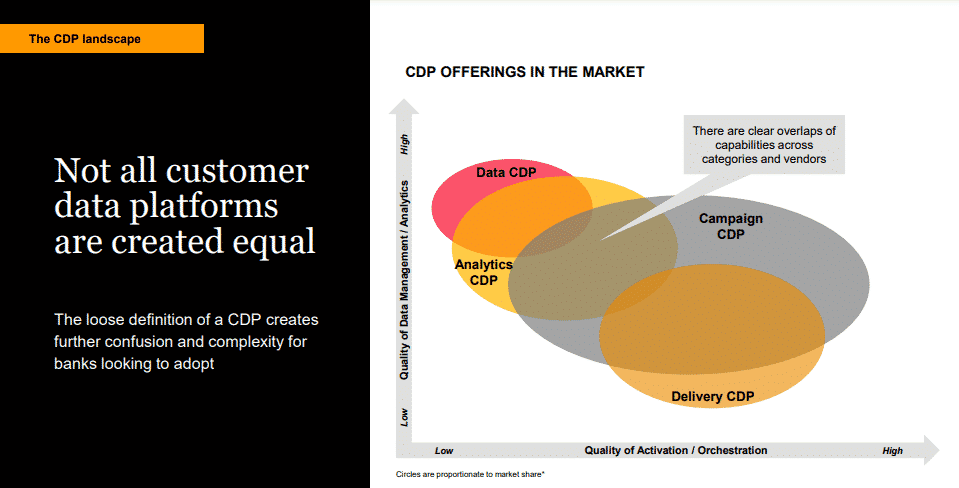 One of the biggest challenges brands face is disorganized customer data. With so many channels, devices, and demographic segments, it's easy for marketers to lose track of consumer information. Not to mention the complete change in customer needs due to the COVID-19 pandemic. Fortunately, customer data platforms can thrive in situations such as these. Their capabilities can help marketers analyze and act on customer data across multiple devices, channels, and platforms. Here are some of the main functionalities of CDPs that marketers can take advantage of.
Connected customer data: Good, clean data is the foundation of any successful marketing campaign. CDPs seek to connect this data by bridging gaps between profiles and offering a unified view. Customer data platforms represent the new value equation for your customer knowledge. They promise to bring together all your brand's different data sources across all your silos into one holistic view, aggregating these high volumes and turning them into accessible profiles that you can decision off of in real-time.
Data-driven customer segmentation: CDPs take the guesswork out of audience building. Instead of arbitrarily dividing customers into audiences, marketers can use these platforms to craft segments based on actionable data. You can deploy this data into AI and analytics models and really target more precisely those customized experiences. CDPs also ensure that your brand has the feedback loops that you need to track, measure, and ultimately optimize the way that you test and learn to drive higher revenue and lower your interaction costs.
Personalized campaigns: With a CDP, brands can look to move away from that classic batch and blast campaign style of the past and into more contextually triggered cross channel prompts that really target individual consumers based on their needs. Using unified data and relevant segments, CDPs can allow marketers to offer more personalization to their customers. This increases the likelihood of campaign success.