How marketers will use blockchain technology and NFTs in 2022 for identity, branding and engagement
A new article on Martech.org reports on how marketers will use blockchain technology and NFTs in 2022 for identity, branding and engagement and how will the metaverse impact these strategies.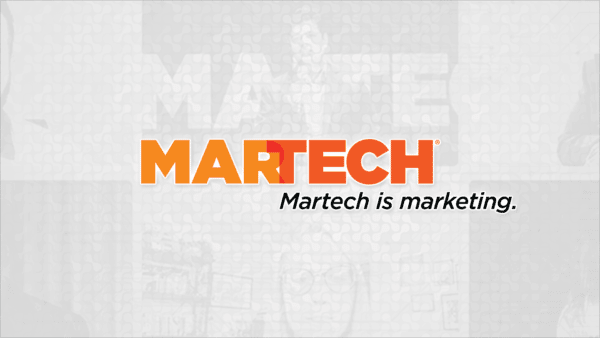 Blockchain technology and NFTs aren't going anywhere, and some big brands have already dipped their toes in and demonstrated that they can generate real engagement. Marketers are always in search of new strategies and technologies to gain a competitive advantage, so it's not surprising that in outlooks for the upcoming year, there's been a lot of talk about how NFTs and blockchain technology can give brands a lift. The digital landscape has expanded to include 3D AR and VR environments. Meanwhile, Meta (the company formerly known as Facebook) has gotten out front with the concept of a connected metaverse.
When weighing all of the options that appear on the horizon, marketers should set clear goals and expectations instead of chasing the next flashy gimmick. But they also shouldn't miss out on the transition to blockchain and virtual environments going on right now in some marketing channels.
Blockchain's benefits for identity
"The industry has known for a while that blockchain's transparent, decentralized nature, and immutability have valuable applications in preventing ad fraud and securing the ad supply chain," said Mel Bessaha, Senior Vice President of Demand for video technology company Connatix. "Those same benefits also deliver great value for brands that are dedicated to building strong first-party data strategies. Those strategies will naturally require as much first-party data as possible."
NFTs in the metaverse
Non-fungible tokens are digital objects that use blockchain technology to make sure that they are unique. Anybody who acquires an NFT can prove their ownership because the transaction is recorded in the decentralized, public ledger. This is important, because the visual representation of the NFT on a computer screen can easily be copied with a screenshot. It's the blockchain itself that designates who owns this rare digital gem. For brands, NFTs can generate brand value and brand love in a number of ways, but as a virtual souvenir it makes the digital object more personally significant to the customer. It's not a Burger King crown that any BK fan can pick up at a store. Instead, it's a unique object that a customer jumped through specific hoops to acquire, and they can prove it on the blockchain.
NFT responsibility
One thing marketers should pay attention to is the bad rep certain blockchain technologies get for using up lots of energy. To update the ledger for each unique token or coin, computers in a decentralized network are put to work generating a new chain. Many blockchain venders have gotten out ahead of this concern by pledging their sustainability practices. When marketers introduce an NFT promotion or other blockchain strategy, they will want to let consumers know that the technology they are using is environmentally responsible.
Marketers in the metaverse
"Marketers are going to begin exploring branding opportunities in the metaverse," said Stephen Hoelper, President, North America, at programmatic messaging company Doceree. "Brands that deliver an engaging and less invasive experience than the current digital marketing landscape will gain the greatest impact out of the gate in the new space."
"Brands are being put on notice: prepare for the metaverse," said Sanjay Mehta, Head of Industry, e-commerce at cloud-based experience company Lucidworks. "This is a chance to reimagine virtual experiences and find better ways to do all the things we've been trying to do in the real world, including building community among customers, experiencing physical goods virtually, understanding shopper behavior, and creating more personal (AI-powered) concierge-style services.
He added, "There are a million directions retailers could go, but those with clear intentions and a desire to enhance the total experience with the metaverse (versus building something from scratch just because) will be able to pull ahead."
Brand theft in the metaverse?
When taking their first dive into a virtual environment like the promised metaverse, marketers should understand that some of the strategies and logic on traditional channels might not carry over. That's because laws protecting intellectual property are rooted in the real world, aka "metaspace."
"The most significant difference in IP and licensing issues between the metaverse and meatspace is clarity of ownership," said Aron Solomon, Chief Legal Analyst for attorney lead gen company Esquire Digital. "If we look at a Nike sneaker in our tangible world, we know that a counterfeit pair of bred toe Jordan 1s from Sneaker Street in Hong Hong is inauthentic because we can accurately trace its provenance - the original licensed Nike shoe. Tracking ownership on the blockchain-based metaverse is going to be impossible by traditional legal measures because of uncertainty of ownership and the potential for (otherwise very cool) infinite alterations of the thing in issue, here, lets say, an NFT of a pair of bred toes."