Reinventing the digital experience platform
A new article on
Martech.org
says that as the need to create remarkable customer experiences continues to explode, it's time to consider composable solutions.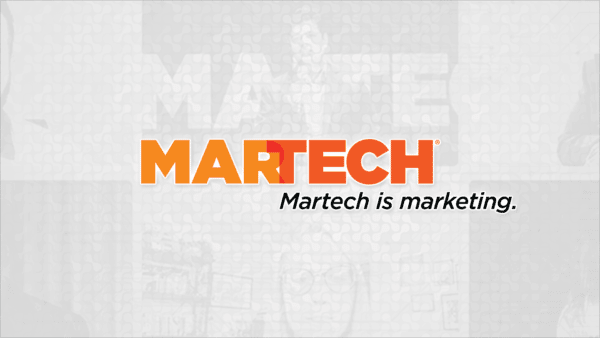 Over the past couple of years, research firms Gartner, Forrester, and others have heralded the arrival of digital experience platforms (DXPs); the future is now and all that (for a DXP primer, you might enjoy Pamela Parker's article). But practically speaking, is there such a thing as a digital experience platform? As Tony Byrne of the Real Story Group (and a MarTech contributor) said in 2018, referencing Gartner's Magic Quadrant for DXPs, "No enterprise digital leader in her right mind would actually purchase 'digital experience' as a platform. DX is a strategy and approach, and no single platform or vendor on this chart will get you there."
Digital experience platform evolution
The days of monolithic all-in-one platforms are fading. Marketing technology vendors are moving toward "composability," which offers marketers the freedom of choice they want by selecting best-of-need products that best suit their marketing organization and business needs. This is a shift from the monolithic approach, where companies rely on a single vendor for their system. Of course, the single-vendor method might be suitable for the procurement folks, but it can introduce risk to the business, as I discussed in this article. Plus, in many cases, customers are not getting the full breadth of features, functionality and ROI from their single-vendor martech investments.
An early example of DXP evolution comes from web content management (WCM) vendors, creating complex suites that combine features of WCM, digital asset management (DAM), portal, personalization, analytics, and more. In some cases, these "integrated" suites are natively nothing more than a collection of acquired point solutions that form what the vendor calls a digital experience platform.
Stitching those disparate products together to create a unicorn solution is an integration partner's dream but, in too many cases, a CMO's nightmare. The work can be complex, time-consuming and expensive, and the results frequently fail to deliver on the promise. In the 2021 CMSWire State of Digital Customer Experience report, 80% of the 1,300+ digital customer experience execs surveyed responded that their digital experience was "very" to "extremely important" to their organizations. That said, only 11% believed their tools were "working well," while 42% said their tools "need work."
Introducing composability
An excellent example of composability in action is the evolution of the legacy content management system (CMS). The monolithic CMS integrates content, images, HTML, and CSS and provides a Graphical User Interface (GUI) to help non-technical users create and publish content. Unfortunately, it's virtually impossible to leverage a content re-use strategy since code and content are combined.
To remedy this problem and provide developers with a composable method of flexing their innovation chops, vendors introduced the decoupled CMS. This flexible front-end and structured back-end model promoted faster development, redesigns, upgrades, and new site rollouts, leaving content and development teams to work independently and more efficiently. In this CMS incarnation, the front and back ends are separate, which means developers could try new frameworks and tools without impacting the site's content.
Then came the headless CMS, a back-end-only solution that stores content and distributes it via RESTful API. Using a headless approach, marketers could syndicate centrally-managed content to websites, mobile apps, digital signage, car dash displays, or other endpoints. There's no presentation layer provided with a headless CMS, leaving developers the latitude to handle presentation in whatever way best suits the requirements du jour.