Lapsed customers aren't the same as unengaged subscribers
A new article on
Martech.org
reports that reactivation and re-engagement are not the same so don't send everyone the same 'We Miss You' emails.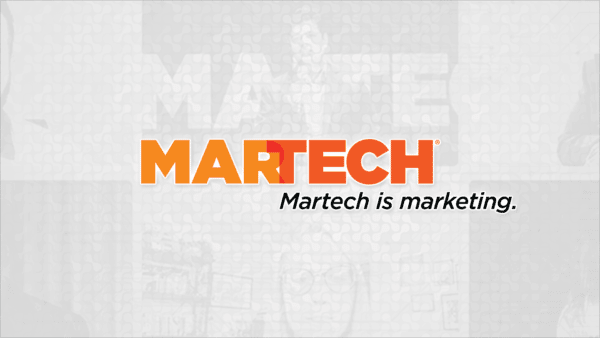 A brand sent me an email with this subject line: "Do you still want to hear from us?" I see email like this one al the time, but this one really irked me. I buy from that brand a few times a year, and I consider myself to be a loyal customer. I don't open every email it sends me every day because I'm not in the market every day. When I'm ready to buy, I might click through from an email (because it came along at the precise moment I was ready to buy), or I might even bypass the email when I see it in my inbox and go right to the site.
Either way, this reengagement email indicates the brand doesn't recognize me as a regular-but-infrequent buyer. It treats me the same as people who don't open or click on emails and need to be persuaded to engage. This scenario is the opposite of the "right message" mantra we're all trying to achieve, and it can be enough to drive customers like me away. We aren't the same - why are we being treated as if we were?
If your reactivation program doesn't give you the results you want - more revenue, more purchasing, more email opens and clicks - you might conclude reactivation programs just don't work. No. Your reactivation program isn't working because you're going about it wrong. You are treating all of your lapsing customer and subscriber ghosts the same, no matter why they appear to have drifted away.
Get the terminology right: Lapsing/lapsed versus unengaged
Marketers run into trouble when they treat lapsed or lapsing customers like email subscribers who don't appear to open or act on emails. These are two different segments of your audience. Although they can overlap, they still have different motivations and characteristics.
Lapsed or lapsing customers are email subscribers who either haven't bought or otherwise converted in your regular buying cycle/s or are getting close to the end of that cycle. If you sell unique, higher-price products (furniture, luxury bedding, fine jewelry), your buying cycle will likely be longer than a brand that sells consumables like cosmetics, household cleaners, meal kits or diapers. Ditto if your brand's products are tied to seasonal events like holidays that appeal to once-a-year buyers.
Unengaged subscribers are those who no longer open your emails. Or, depending on your definition of unengaged, they might open messages but not click on them. Now, to make things even more complicated... Lapsed/lapsing customers might also be unengaged subscribers. These are your true ghosters. They have left the building to go to another brand. Or they don't need your products anymore but haven't unsubscribed from your emails.
However, seemingly unengaged subscribers might actually be shopping on your site. Just seeing your emails appear in the inbox might be all the incentive they need to go directly to your site without opening the message first. This is email's famous "nudge effect." It's one reason why a memorable and informative subject line is so important.
When you compare these two audience segments side by side, you can see why you need to address each one separately - why a single reactivation campaign can flop if it sends the wrong message. Often, the problem is a data failure because your email platform doesn't integrate with your e-commerce or CRM systems and is missing those crucial pieces. You might also rely too much on open rates to measure engagement. That's a failure, too, because opens have always been an unreliable measure, and Apple's Mail Privacy Protection further muddies the waters.
Furthermore, the email industry itself is failing marketers because many articles and commentaries treat reactivation and reengagement as if they were interchangeable terms for the same challenge. I'm calling on the email industry as a whole to create a distinct naming convention for reactivation and reengagement and clearly identify exactly which audience they're targeting when discussing or writing about it.