Add an extra $500 - $5000 or more a week to your profit stream without spending a dime.
Hello warriors ,
Like most of you when I started internet marketing I was bombarded with so many different systems and methods on how to make money I thought I had hit the jackpot. As weeks and months went by all the information i got at the time did not really help. This was probably due to the fact that when I started internet marketing i was a complete noob all i kept learning was that you can go 2 ways sell products as an affiliate or create my own products.
Now with both methods you will need a website and at the time i was a noob I knew nothing. Other problems i faced was i did not know how to create a product nor did i have the money to pay someone to create it for me. I tried affiliate marketing but that did not work out at the time as people i was competing against were marketers who knew what they were doing and i did not have the required skills to compete against them.
I needed money and i needed it fast , my saving grace came in the form of a course i bought on using public domain . For those who do not know already public domain refers to any type of work that is not protected by copyright. The definition can be further expanded but for the sake of this post i will leave it at that. I read through the course and i was amazed at the possibilities of using works from the public domain for profits.
A lot of sceptics will tell you that you cannot make money from public domain, that the works are outdated, not relevant, that you have to do a lot of editing for it to be usable blah , blah blah. What they say only proves to me they either never tried to use works from the public domain before or are just not creative enough to profit even when there is a goldmine around them.
I have sold a lot of products by just taking works from the public domain , burning it on a CD without changing a thing and selling each CD for between $9.99 all the way up to $45.00.
One of the places i started selling was on ebay here is my feedback from one of my Niches
If you consider that only about 30 % of buyers leave feedback it means i have sold at least 15,000 CD's over 3 years in just one niche, i have 4 niche stores on ebay at the moment with similar results , i also sell products I create using public domain works on zazzle.
Ill give you a few examples on how you can get started selling public domain works with little or no expenses at all.
1.
Zazzle.com
You can get started selling on zazzle with nothing at all all you need is an endless source of images which you can get from the public domain , free photo editing software ( i use
Gimp
) , a free zazzle account and lots of creativity.
Zazzle is a platform for creating quality custom products. Zazzle's proprietary technology enables individuals and major brands, to create and offer unique products for customers worldwide. Zazzle's rapidly expanding product base includes t-shirts, business cards, invitations, in addition to a variety of custom gifts. Upon creation, products are instantly and accurately visualized on the site and offered in the Zazzle marketplace This means there are buyers waiting to buy the products you create.. When ordered, each product is made on-demand, typically within 24 hours. You do not need to pre-order or stock any products.
First thing you need to do is go to zazzle.com and sign up for a free account. zazzle will take you through the sign up process step by step. I suggest you visit the zazzle university to get all that you can out of the website
Zazzle University
.
Once signed up you need to find a product to sell. You can start by looking at their top searches.
For this example i will create a mug
Next step is to choose a mug style
Now look for a public domain image, I have chosen the image below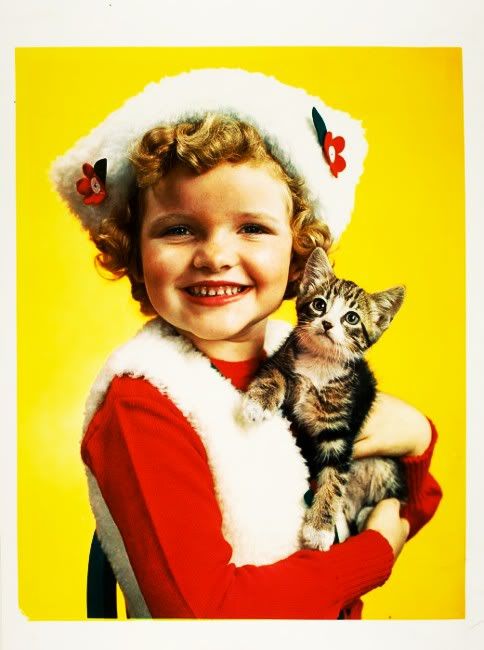 Once that is done you need to upload the image you want to use make sure the image is the right size and format by using zazzle's guidelines, you can edit the image using software like photoshop or gimp.
Once your image is uploaded you will get a visual display of what your product looks like.
Once you're happy with the design click post for sale.
The final steps are to decide how much you want to earn per product and to post your item.
Rinse and repeat the more products you create the more money you make, you can create , posters, greeting cards, ipad cases e.t.c you are only limited by your creativity. Once you create a product move on and create the next. Once you get the hang of it you can easily create 10 or more products on zazzle a day.
2.
EBAY
A quick and easy way to make money is to compile public domain images on CD or DVD and sell on ebay.You can use a service like kunaki.com (print on demand service foe CD's and DVD's) to make your CD's look professional. You need to create a themed compilation of images as they sell the best. E.g a collection of animal photos, a collection of vintage maps of Alabama, Civil war Photos e.t.c. I make quite a decent amount doing this on ebay and here are a few examples of The CD's i have created and sold.
I went to the library of congress website and i downloaded a set of images called Photochrom prints collection. The Photochrom Print Collection has almost 6,000 images of Europe and the Middle East and 500 views of North America. Published primarily from the 1890s to 1910s. you can view them by visiting
Photochrom Prints collection.
I downloaded the images compiled them on a CD and i sell the CD for $9.99 and charge $5.99 for shipping.
That single CD created from free content makes me about $30 in profit a month, doesnt sound like much you say, well i have about 400 CD'sn different niches each bringing in between $30-$70 a month in profit do the maths.
Here's another example

Whatever you decide to do to make money online stick to it and you will reap the rewards start creating products set your self a target to create a set number of products on zazzle and ebay everday.
Do not set yourself unrealistic goals, you can start by creating a CD a day as you get better you will find yourself creating 3 -5 products a day.