How to find thousands of money making niches
I learnt this method ages ago from the 30 day challenge people and I thought it might be worth a share here, I thought I'd give something back to the forum after recent events and how the warriors picked me right back up
.
When you go into a niche you need to make sure that money is being spent in it, a good indication of that is if there are magazines being produced and how frequently they are being produced. Now this is one very simple method which will generate you thousands of niche ideas which you can develop further through research but the beauty is, you know there is money in that niche.
Go to amazon.com

Where it says search "all", click on the drop down arrow until the box appears.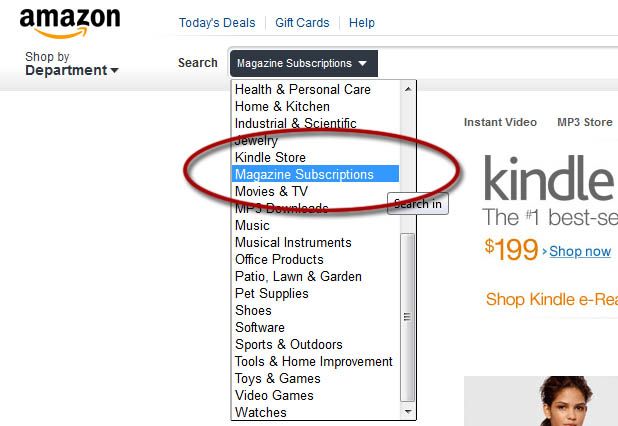 Scroll down to magazine and subscriptions and click it.

Your now see that "all" is replaced by "magazine subscriptions", if that is the case, click go.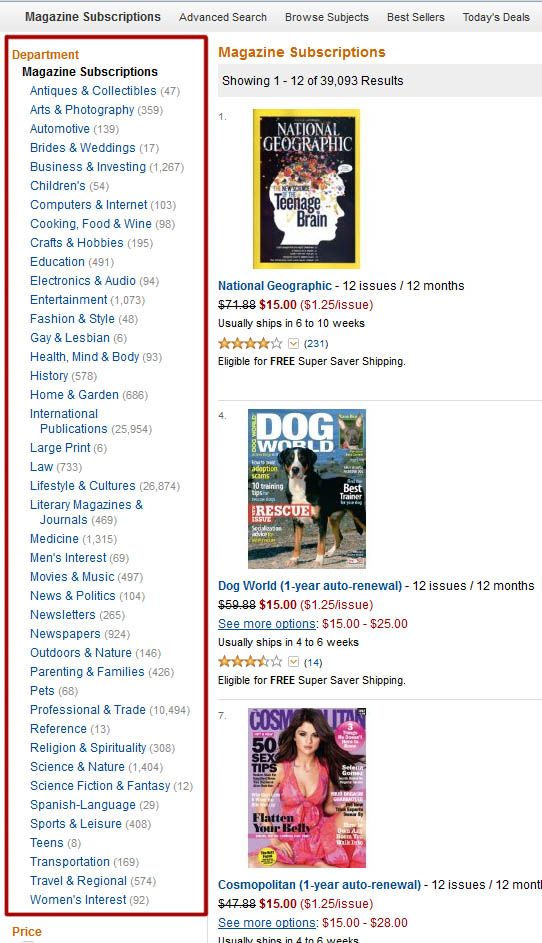 Down the left hand side is a list of loads of magazines, pick one of them and begin to drill it down.
I picked automotive, from there another 10-15 niches popped up, click on another one.

Finally I clicked onto tractors and heavy equipment.


It is that simple to find out if a market has some value to it, obviously other research will have to determine if the market is viable or not but this is a good way to start
. From here I would usually dump a few keywords into market samurai or google keyword tool and see the sort of the results which would come back. Some are going to be good, some are going to be way to competetive.
I hope it helps
.