How to find everything and anything you need on this forum!
Every question you could ever think of has probably been asked on this forums many times and has had multiple responses. Now I know the search function can give back some interesting answers when you search for something like, what is a WSO, it is just stuffed with WSO products. Now let me tell you this little tip.
Since the warrior forum is so big Google just loves to index it, this means it gets indexed very dam quick and most posts are probably indexed. Now if you have a question which you want answered, go to google and type this in...
Site:
www.warriorforum.com
"Put your question between these speech marks"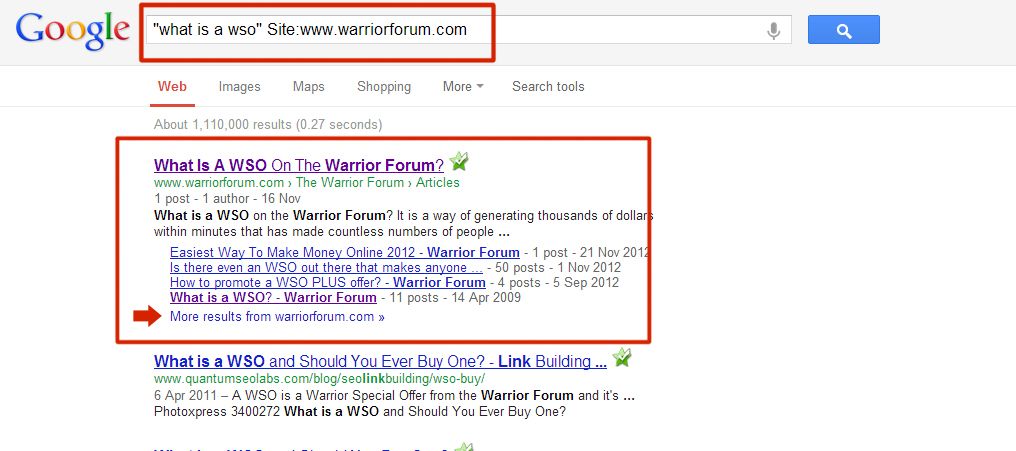 Make sure you click on more results from the warrior forum!!
Now Google will go away and give you every result where that phrase (Question) has been asked and most probably answered.
Now lets take this a step further...
Google also reports back WSO products and maybe this isn't good for you because you don't want to buy a product, not a problem!
Type in...
Site:
www.warriorforum.com
"blog traffic" -wso
If you want to take away a specific word out of the search, in this case "WSO" put a minus on it. This will mean that any results with "WSO" in will not be returned to you, thus narrowing down your search!!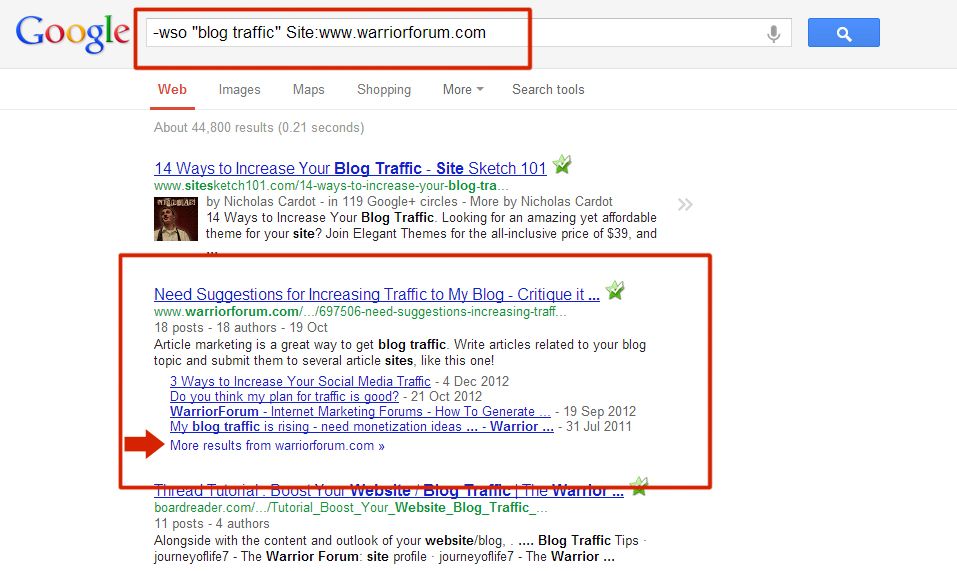 Lets take this even further for you!
We are not interested in information which has been generated 6 years ago, we want something more up to date, well thats not a problem either...
On the page you have searched you will see this
Click on search tools, click anytime so the box drops down and then pick how long you want to go back! This means you can narrow your phrase right down! Simples, Google can also do a lot more for you, here is a page which shows you everything you can add into the search box to make your search better!!
Operators and more search help - Web Search Help
Enjoy!!