Is Clickbank REALLY RIPPING Us Off? I did Some Testing. Surprise!
Well, i must admit. As a major promoter of clickbank products (almost all my income comes through them) I have been a little worried with all the rumors about crazy wild swings in days.
First. I am not saying clickbank is ripping us off. This was just an experiment i did after hitting a few days of zeros when it appears i shouldnt be. I noticed other people having results making new accounts so i did it. Take it how you wish.
I have also had it happen a few times where I would go 2 or 3 days with ZERO sales even though hops have stayed the same or even gone up!
So its happened again and decided to test out everyones theory about opening a new account. Yesterday I had a day with zero sales. Then mid afternoon i logged on to see another zero dollar day. So i decided to open another account and see what happened. As you can see i opened an account with the exact same name just changed the number at the end from 1 to 2.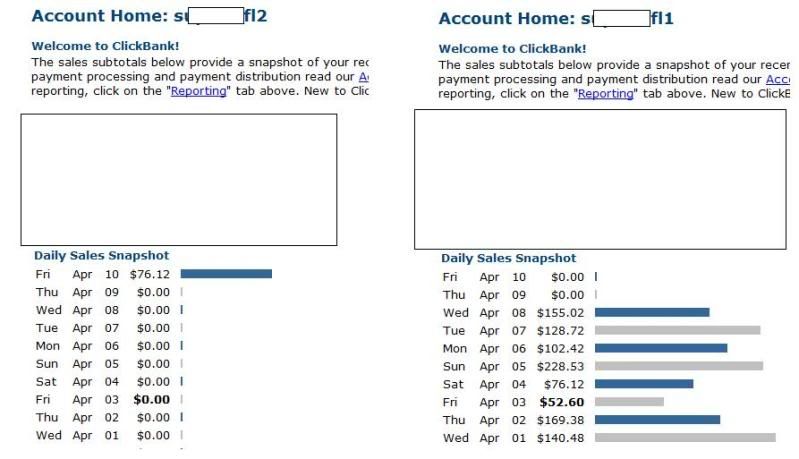 Well as you can see from the screenshot I havent even had hops going to the new account for a full day (i started sending all my traffic mid afternoon) and already at 76 bucks. Does that mean anything? Who knows. I have no idea. I guess it is a little strange though. Im not accusing clickbank of anything and it may be just a coincidence but it sure is a little strange especially with everyone else saying the same thing. im just surprised nobody else took some proof shots sooner to help us all out.
Try it out if you're hitting those zero dollar days. By the way hops never went down. Actually yesterday i had a record hops and no sales!