I wanted to share with you
a pretty cool way to get more
clicks from your email list.
I shared this with my high
end clients a while back.
We really discovered it on accident.
It's really simple.
So, think about this.
The reason people typically open
your email is because of your subject
line right? (like no da, Matt)
So why wouldn't you put that
same verbiage as your link.*
Here's what I'm talking about: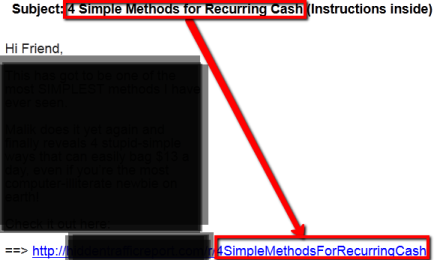 fyi: This is a screenshot of clients email and great example
Unfortunately, I personally can't do
this much because I am split-testing 5
different subject lines when I mail
but some of my clients been testing
it out and it's working like a charm.
I hope this technique helps
you get more clicks :-)
*Note
: You have to use a redirect to make it work.
If anyone has any cool tricks they discovered please
share below, I'd bet we'd all love to hear it - for sure.