How This Part Time IMer After Strugling Is Making $$$ W/proof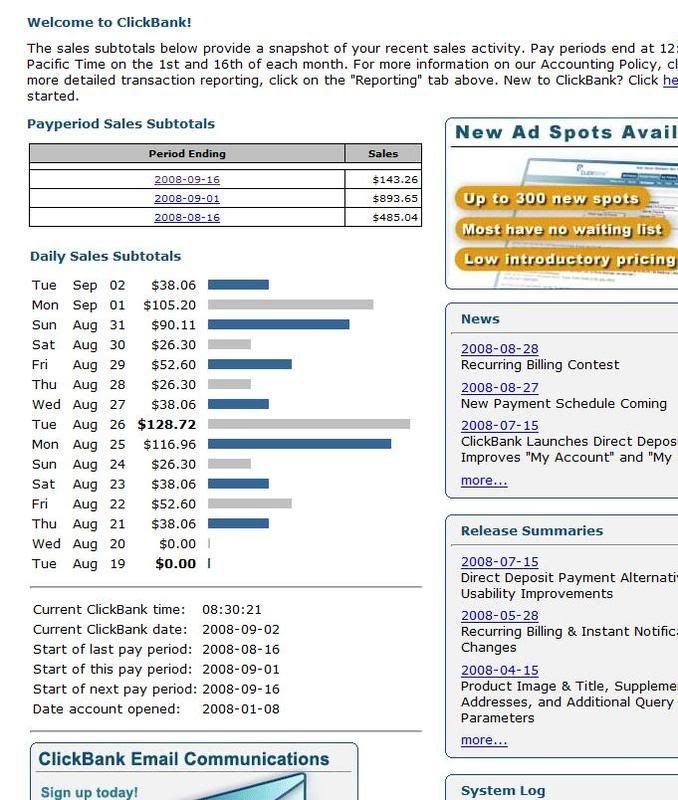 This post originally started out as an answer to the guy that asked if there are any part timers making money.
As I kept writing I realized how much I struggled in the beginning and how sometimes i just wanted to see some proof someone was actually making money and that this all worked. I am also including some improtant advice i think was important in me making money. Especially since my frustrations were so recent i know all to well what the strugglers face.
I will be making a WSO soon detailing my success once I reach $200 per day which will be next month.
I wanted to show you some real proof and motivation.
I have only been in Im for about a year. And even that year I haven't been FULLY working it. Over the last 6 months is when i got serious.
I have my own business at home and I work on the phones from about 10am till about 6pm. Then I take a little time off goof around and get on the computer at about 9 or 10ish and work for 2 or 3 hours almost 5 nights a week or more.
I do NO pay per click, and no buying of my traffic and all of that is from one niche website I set up about 3 months ago.
That website is also NOT in the internet marketing niche. But it is in a niche that apparently is VERY competitive. I didn't know this when starting out so maybe thats why it took me a little longer to get rolling.
Also just to let you know the flipside. It can get VERY frustrating. I keep a journal and i went back to some writings I made about 6-8 months ago. On some pages all there were is cuss words because I used to get so frustrated wondering if you could actually make money online.
Stick with it and if you REALLY invest time into it and stop looking for shortcuts slowly things will start to come together. At least thats how it worked for me. Slowly day by day I was having "aha" moments all the time.
One thing a beginner can suffer from is information paralysis. I know i did. I love reading and when i first got started I read voraciously. Literally over 60 IM books. And then I was left with "what the hell do i do now?" lol.
Find a strategy or style that you think would be congruent with your personality and that you actually enjoy. For example. I LOVE doing keyword research and finding the competition and seeing how many times its searched and digging into all the words I can market under. I also enjoy setting up squidoo pages, making youtube videos, and doing some linking stuff. But I HATE article writing and do not get fired up about pay per click. So if I hate article writing and dont care about ppc then what good would it be too put my time into those things. I outsource my article writing. and dont even do ppc.
When I was trying to do the BUM article method I HATED working my business. Then I was thinking "why am i doing this! Its like a job!" Once i quit that and started concentrating on the things I enjoyed I started having success much faster.
<b>STOP</b> chasing the next MONEY MAKING OPPORTUNITY! What i mean by this is I know almost every one of the beginners chase around the next big product that claims it can help them make it big in the IM business. Start concentrating on building a business that you enjoy doing versus making the money. Thats a hard thing to switch your brain over to because most people get involved in this to MAKE MONEY. So its hard to say hey forget about the money and lets just concentrate on building a business around something I love and enjoy.
BUT if you think about a lot of IM success stories especially ones where people went from zero to hero they were people who were doing something they LOVED. Like jermaine griggs or many others.
I figured this would be a good thread to include some motivational principles. Keep it goin!
Jake