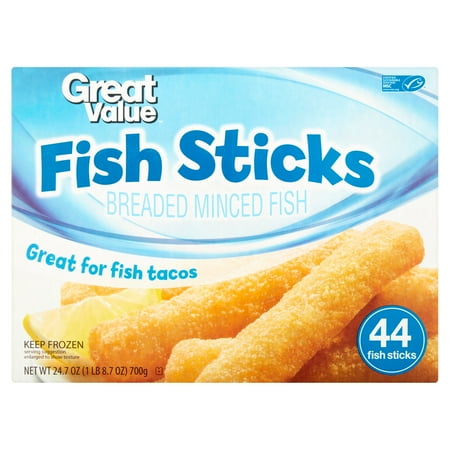 I Love Walmart Fish Sticks.
The brand above is the poor mans brand = $2.98. Its a few dollars cheaper than most brands sold at Walmart. A few different companies sell their own brand of course. However, I learned that the brand Mrs. Paul's = $4.97 is an equivalent taste. And Kroger also sells their own brand made by Dillons = $3.79 also an equivalent taste.
The Pros: A few dollars less than the competition.
The Bad: Walmart does not deliver.
Your welcome