Has the warriorforum gone downhill?
I still remember when i first stumbled on the warriorforum, i must have been in my late teens(a long time ago now lol!)...
And i loved how vibrant and engaged the community was around internet marketing!
A few years later i eventually started selling my own wso's and products via the warrior special offers section of the forum. Around that point in time warriorforums wso section was lively with a simple layout and a constant flow of new faces interested in marketing and making money online.
There was very few issues with the forum back then if any at all, and the whole forum seemed to be run smoothly and efficently with very active mods who would reply to any pm's within 24hrs if not within a few hours.
it was truly a golden age for the forum in my opinion!...
Which brings us to the present!!!
In recent times sadly i noticed a considerable decline in several areas, at first i thought it was just me until i was hearing other warriors and even some of my customers mentioning these things too.
Most of these issues included but were not limited to...
: Threads can take weeks to go live and pass moderation.
: it can take upto 1-2 weeks sometimes for mods or staff to reply to you via pm/ticket.
: Warrior special offer section has a different/modern layout with more offers on the first page and overall lower conversions and interest from visitors(i personally think the old layout was better and several warriors agree with me).
: The forum forces new customers(non-members) to add a phone number when buying a wso(customers have complained to me about this i havent seen this personally).

: Overall lack of care for members and their concerns especially when you factor in the above.
And several other issues that were also mentioned but dont come to mind at the time of writing this.
But one major issue that i've personally experienced in recent times, Is threads that im launching in the wso section can take upto 3 weeks to go live and be seen in the marketplace. And when i contact mods about this it can take them 1-2 weeks to even check my support email and pm's.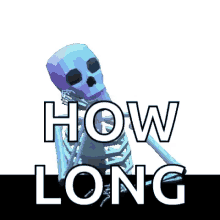 Now thats actually insane for it to not only take nearly a month for threads to go live but weeks to even get a simple reply&assistance from staff or mods!?
At first i thought it might be just the way im creating the threads as i read on the forum somewhere that if you dont fill in all the info when creating the thread it can go unseen by mods as pending moderation...
i dont know how true this is because i made sure to keep this in mind when creating my most recent threads in the wso section...But the same result with threads not going live for weeks and not so much as a peep from mods or support staff when i reach out.
I hope this is just a phase the forums going through and this isnt a sign of worse to come as several former and current members have said that the forum seems to be going downhill...
Well i hope this is not the case and the forum owner and mods see this post and can work out how to engage the issues mentioned above...
Because im always going to have a softspot for the warriorforum for nostalgic reasons and am confident things will eventually turn around.
Thanks for reading!
Mike