A simple *cheap* local plumber's ad
This simple black and white photocopied advert was in my mailbox last week.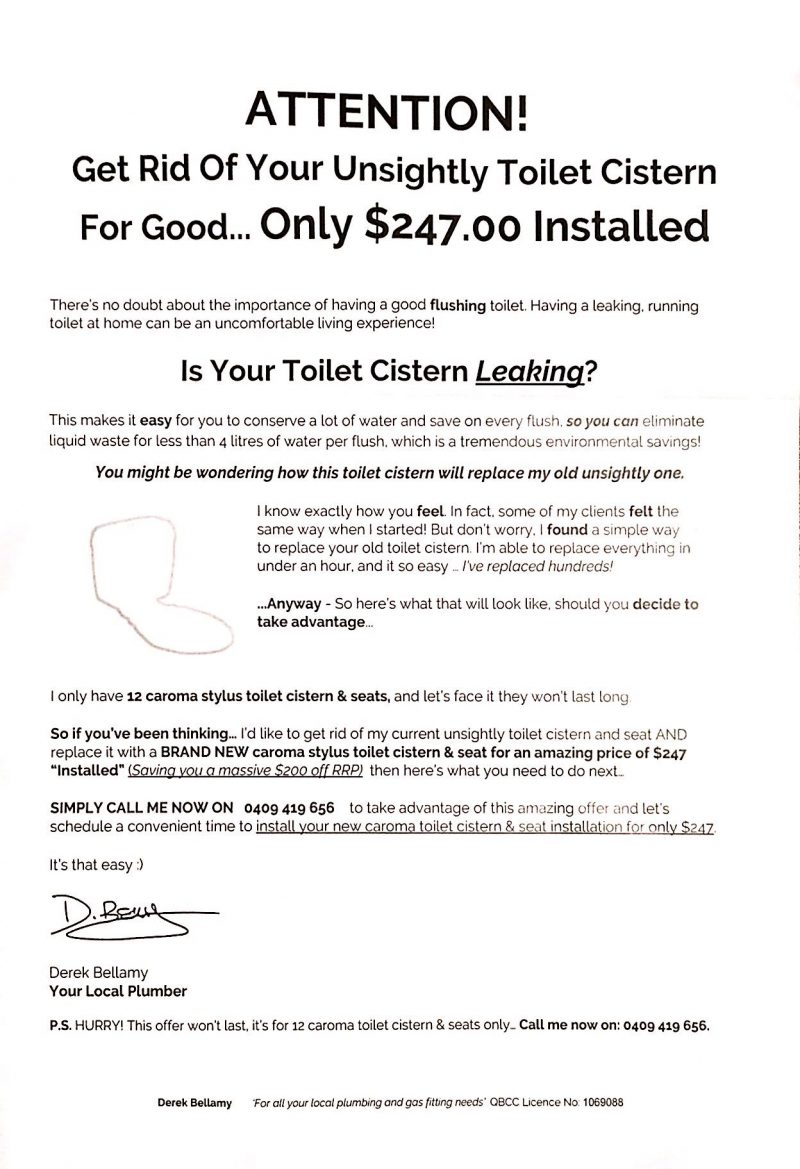 Not sure whether it was bulk delivered or whether the plumber's apprentice just popped it in the box whilst they were doing another job in the street.
The thing I like about it is the direct approach to targeting one simple problem that many of the homes of the build period of this area might be facing.
Is your toilet leaking?
Sure they could make a better "more expensive" brochure with colour graphics, testimonials etc etc but when there are many of those already for a wide variety of services landing in the mailbox sometimes a simple message stands out.
Maybe there are other simple examples you've seen and can share here.
Best regards,
Ozi