Added an extra 100k this year by offering this additional service - Giving back
As the year comes to an end, I figured I would share a little something with the community. I have a love-hate relationship with the warriorforum. As soon as I'm about fed up with noobs asking how to make sales, someone drops a gold nugget that gives me a new idea which usually turns into a small fortune by the time I'm done cauterizing it.
I guess it would be safe to say, that at the end of the day we're a pretty strong community and I feel that it remains that way because people here share honest knowledge.
So here is something that I've never heard anyone ever talk about here...
It seems like every other client that we take in, has an extremely hard time grasping the fact that images are important on a website. Once we convince them of their importance, we offer to use stock images for an additional charge (yes, we charge for everything...if attorneys can charge for a fax to the courthouse, I can charge for my time seeking relevant images for my client).
7/10 clients did not have any images to put on their website, besides maybe a couple myspace selfies or some image from the 70's.
So...one day, It popped in my head, why not go invest in a decent photography setup and offer shoot packages to all new clients?
So I did it. I went out and got this guy right here...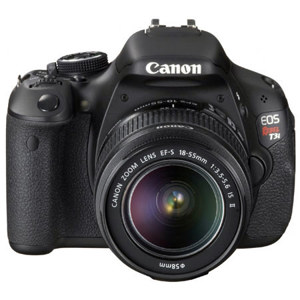 Started offering the package to new clients and shot an email to existing clients. I had no idea how to work this thing so I practiced a lot. Taking pictures of shit laying around my office and house got old so I decided to offer some 'steal deals'. I only charged $50 bux for a 45min shoot. This lasted a couple of months, and there was TONS of interest and that $50 bux a pop was being saved for another lens, monopod, tripod, etc.
I started studying photography every free minute I had (outside of work of course) Staying up till 3AM reading forums, watching videos, and just learning how to get that shot that no one else would think of. It turned into more of a passion than a job. So I kept my simple $50 price. I figured I rather get the experience than the money. I also had business cards printed as a "company gift" for when we signed on a new client. Over 70% of new clients took the offer.
And then one day, I came across this video...
As I was watching, I thought....."what if I could do this and offer it to businesses?" I could shoot a video like this only instead of landscape, it could be a tour of their business.
I figured the best way would be to contact all of my clients and see what they said.
So I took the day and decided to phone up every single one of them and ask what they thought of it. Many said great idea, many said they would be interested, some said to name my price...That was my green light.
So I ended up buying myself some presents.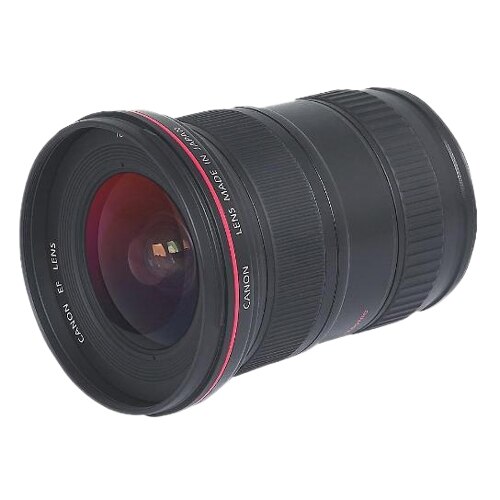 I'll try to keep this under an hour read so let's fast forward a little bit...
I ended up practicing my video recording for a few months. I had purchased the bentley of cameras that had more options than I could imagine. Videography and Photography are two completely different skill sets and there is a HUGE learning curve involved. But I loved it....I loved it so much that I took that 3 months off from work and handed management my duties just so I could travel and shoot.
After a few months I was ready, I had shot a little over 200 hours of raw video clips with the glidecam.
I returned to work and setup a huge port folio of the footage I shot while being gone. During this time I had also shot my city and made sort of a promo video for the city, (tourist town) This received a little over 100k youtube views in a little under 3 months, and was being shared all over facebook. We used this to our advantage when planning the campaign. It took a couple of weeks to get things in place but we did it.
We launched the campaign and it took off like a rocket. My videos were being viewed and shared all over the country. It wasn't long before other niche related businesses were contacting us from across the country wanting to know how they could get a video like xyz company.
I have traveled to several different states to film. It's pretty dam cool.
The video leads are also very easy to convert into consulting clients as well. Many of them fall in love with their videos and immediately ask me what my company offers. In fact, i'll even go as far as saying MOST video leads end up purchasing additional services like.........video ranking? .....
We have also partnered up with some competitors and they send us work on a consistent basis for a nice chunk of the sale. We have also received some big contracts from a couple of the competitors because they were booked, or because the contract was larger than they could handle. It's been a win win deal.
So as the title says, yes...it's netted my company an additional 100k just by me offering an additional service that goes very well with web design AND internet marketing. And it's opening new doors every single day.
So there it is....No it's not a secret formula, no it's not a 3 step process to make 100k. It's hard ass work, and a shitload of studying to learn it. But once you love it, there's no turning back.
I feel like there is huge theory that you can only offer this service or that service, people never really think outside the box. It's like we're all stuck in this zone that selling SEO services is the only way to make a living....It's not true. There are so many different ways to help businesses that no one wants to mess with because it seems like too much 'work'.
Welp, hope you were not bored by my story. Maybe it will inspire a few people here, who knows.