This "Done For You" PLR Blog Features A 800+ Word Professional Review Of A Product People Are Desperate To Buy
Choose Between 2 Different Homepage Designs!
Blog Is Ready To Go With Posts, Monetization And Setup Guide
NOTE: Blog Is For PERSONAL Use Only and Does Not Come With The Domain
-
CLICK HERE TO SEE A WORKING DEMO OF THIS SITE
Click Below To Buy It For Only $29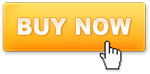 This PLR blog offers you a great way to get a
professional looking blog
without having to fork over the big bucks for a custom design!
Here's What You Get:
Comprehensive Product Review
This blog comes with a professional review of the Yeast Infection No More product which can be found at Clickbank. The review was written by Tina Golden who has a proven track record of high converting reviews and was
written specifically for this project so you won't see it anywhere else and only the people who buy this will have it!
Unique Design
Exclusive For This Package on a Premium Wordpress Theme (Graphics and Theme License Worth over $100 and that's without all the content!) Which includes 2 different homepage styles (you can switch between the two with the click of a button!)
Custom Graphics
– Custom graphics for the header include the PSD files so you can make any changes you want.
Fully Loaded Blog
– This blog is loaded with PLR articles and videos embedded from Youtube!
SEO Plugins Inlcuded
– Included in the package are the All –In-One SEO Plugin, Google Sitemaps Plugin and the Privacy Policy Plugin.
Options Panel For Easily Adding Banners
– This theme has an options panel that allows you to easily add your adsense and affiliate banners to the sidebar – my free Setup guide included with this package and video series on my website shows you exactly what to do!
2 Ways To Make Money
– This blog comes already setup with 2 great ways for you to make money – Adsenes and Clickbank. YOu can add your own banners and products for even more income opportunities.
MY SPECIAL INSTALL GUIDE is also included which gives detailed step-by-step information on how to get this blog up and running on your domain fast! PLUS, I also have a series of videos that shows step by step how to set this up - Check Them Out Here!
Only 50 Of These Will Be Sold
Buy It Now For $29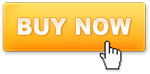 Domain NOT Included …. Blog Has Personal Use Rights ONLY
Here's Some Nice Things That Warriors Who Bought My Other PLR Blogs Have To Say:
My honest review:

I have purchased 5 WSO's over the past month. All left me feeling less than stellar. This purchase was to determine all future purchases here at warriorforum. Cashcow delivered what was promised and more. The video tutorials while basic and straight forward are very helpful.

I think what most people forget when targeting their WSO's to newbies is the entire community, lingo, tools, techniques, etc etc is way overwhelming when ya first start out. What seems elementary to you is just another detail for us newbies to forget. Cashcow's attention to the simplest of details made sure I was successful and able to use the product provided as intended.

So for all future WSO's authors who get payment from me.. thank CashCow! lol I was ready to give up )

I highly recommend CashCow's niche setups.

Rob
Just to say that I have recently purchased one of Lee's niche blogs, and I am very happy with the result. Lee supplies everything you need to have your site up and running in jig time. If you are really stuck Lee will do the installation for you, but the instructions that are supplied make it really easy to do yourself.

Outwith the installation I had a couple of problems that were just too techie for me, but Lee came to the rescue and sorted things pronto. Nothing was too much trouble for her, she always responded quickly to any queries that I had, and really did her utmost to get things just the way that I wanted.

All I can say is that I am very happy with the service I received, and wouldn't hesitate to use it again. And I would certainly recommend Lee to fellow warriors, especially to newbies, who might be in need of a bit of guidance.
Hi Lee: This is a tremendous package. Just completed the purchase and download. Your instructions look very straightforward. I'm really looking forward to getting this set up. Had a heck of a time finding a home theater domain name - finally picked a .ca's domain.

I'll check back later if I run into any concerns in getting this set up.

You really do quality work. I'm impressed!

Val

Hi -
Just wanted to let you know that I bought this today and within an hour I had a domain name setup and installed the site according to your great PDF on how to do things. The entire process was flawless and I am very happy with the purchase. Thank you for taking the time to explain everything step-by-step, great job!

Lee,
I purchased, downloaded and installed to one of my previous WP domains in less than 30 minutes following your PDF instructions. Looks great and everything is working with my affiliate ID included thanks to the "search-and-replace" plugin.

Great Work! Template is worth way more and you've done all the work.

Thank you for this!

Michael
OK, now the rest of my review. In a word "awesome".

I bought 2 of the sites. The 1st was put on a new install, per the instructions and went without a single hiccup. The second I tried to install on an existing blog- for some reason the posts didn't show but after one email the seller had it fixed for me.

The ebooks are well written and quite usable "out of the gate". I am not using the ebook in the traditional sense so it will be a while before I can go-live with that part.

I took advantage of your offers on the website. Look to be some quality stuff and well put together. I will post a review after I dig in and put to use.

To start- the instructions for setup are perfect. In ~20 minutes I had the first site setup exactly as displayed. Now off to customize!
BUT WAIT!
You Can Save A Ton Of Money If You Buy More Than 1 Blog Today!
I Offer PLR Blogs In A Variety Of Niches
CLICK HERE To Shop All My Niche Blogs And Enjoy Discounts Of Up To 20%
The More You Buy, The More You Save!
CLICK HERE TO SAVE!
F.A.Q
Can I Sell This Package?
Since this is a limited distribution, the blogs are for personal use only – you cannot sell it! The license terms for the blog, and articles are listed at the bottom of this page.
Do I Need To Buy Any Special Licenses To Legally Use This?
No. I have a developers license for the theme and the photos are stock photos purchased at BigStockPhoto specifically for this project so you everything is fully licensed.
Does This Come With The Domain And Hosting?
No.
You need your own domain and hosting
. I provide a setup guide that shows you how to get this blog on your domain (don't worry, it's easy!)
Will You Install This For Me?
This does not come with free installation. The package comes with a step by step guide on how to install the blog on your domain and how to change the affiliate id's and add your own banners and adsense. If you really don't want to install it, I do offer installation on hosts that have cpanel for $15 – instructions for this are in the install guide.
How Can I Change The Graphics To Match My Domain Name?
PSD files are included so you can change the text. I also have a little section at the end of the Setup Guide that shows you what to do.
License For The Blog
[YES] Edit the articles and graphics and claim ownership
[NO] Can be sold
[NO] Can be Given Away
[NO] Can sell Private Label rights
[NO] Can sell Master Resale Rights
[NO] Can sell Resale Rights
Thanks for looking!
Lee