What's a good bounce rate percentage?
You see this on Google Analytics - that Bounce Rate thingaboo indicating, for example 50%. Not bad. Bounce rates are an important figure because it shows whether your page is convincing enough to warrant a visitor to stay and navigate your page.
The rule of thumb is:
More than 80% - very bad
70 - 80% - poor
50 - 70% - average
30 - 50% - excellent
Below 20% - tracking error (there's no perfect website)
However, bounce rate figures vary across different niches as illustrated below: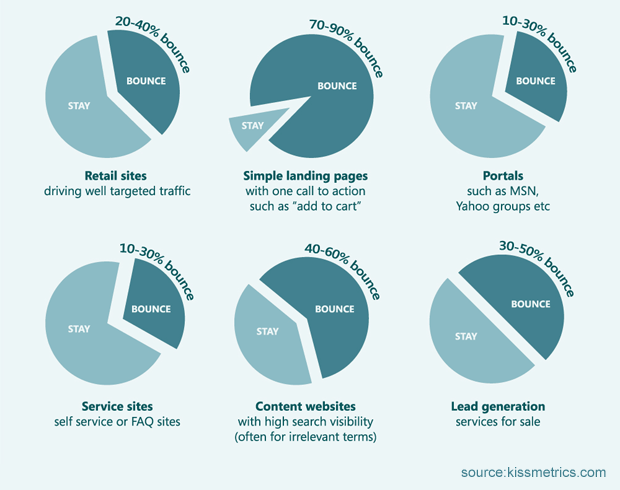 What's your page bounce rate? Are you hovering around the industry average?