Search Engine Journal Explains Why SEO Matters for Law Firms
A new article on
Search Engine Journal
tells us about why SEO matters for law firms and explains how layers can generate more traffic for their websites.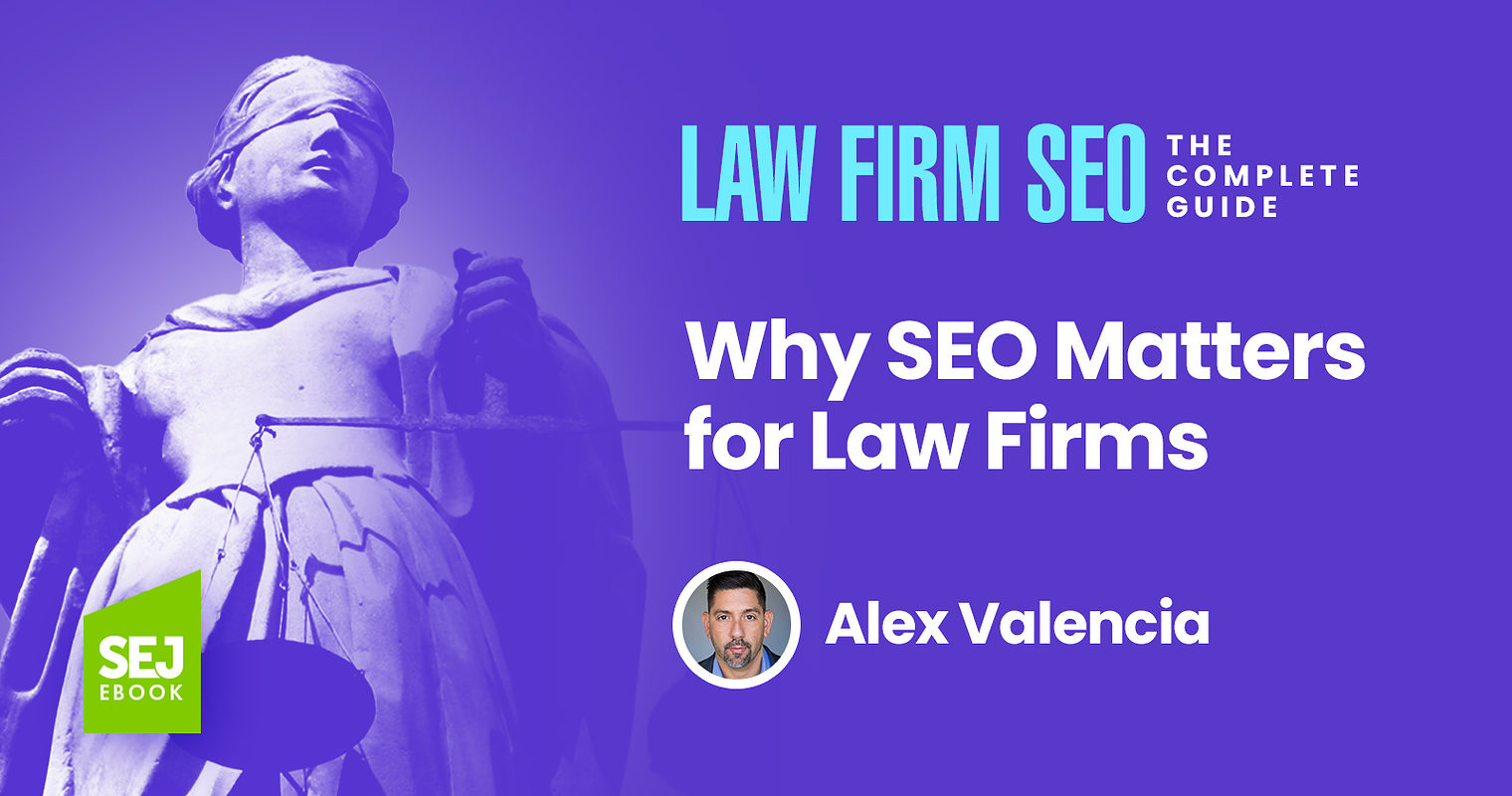 A 2017 study conducted by AccuRanker found the legal niche to be the most competitive when it comes to SEO. That means if you're a law firm, your strategy needs to be up to scratch. So, how does SEO help?
Outranking their local competition, improving click-through to their website.
Driving more phone calls through Google My Business and other local listings.
Generating new traffic through high-quality localized content.
Collecting more positive client reviews to improve their online reputation.
Attracting high-volume traffic and leads on autopilot.
Turning existing and new site traffic into leads (phone calls and form fills).
Solidifying their law firm as a reputable authority in their niche.
SEO is one of the best ways to generate more traffic and leads online. Follow these tips to improve how you use the internet and search:
Outrank Your Local Competitors. If you aren't in the top 3, click-throughs to your website decrease significantly. SEO works to optimize your site for your target keywords and get it to outrank your competitors.
Drive More Phone Calls from GMB & Local Search. You can also drive clicks by having an optimized Google My Business profile.
Generate More Traffic Through Your Blog. Use your blog to provide valuable information to your audience, generate more traffic through keyword targeting, and convert traffic into leads. Some content ideas law firms can use include how-to guides, complete guides on legal topics, localized practice area pages, FAQ pages, ebooks, checklists, interviews with industry professionals, and local event guides.
Collect Positive Client Reviews to Boost Your Reputation. If you haven't been proactive about this in the past, then SEO will help you gather more reviews to improve your online reputation.
Attract High-Volume Traffic & Leads on Autopilot. SEO can work for the long term to drive a constant stream of traffic and leads to your website. Most law firms prefer this over re-investing in paid ads or keeping up with social media posting. Think of it as a compounded investment.
Convert Traffic Into Leads. A reliable SEO firm will not only drive traffic to your site but convert that traffic once it gets there. They will include compelling calls-to-action, optimize web copy, call buttons, and form fills to entice users to contact your firm. Traffic is just one part of the equation. In investing in SEO, make sure your strategy includes lead generation so you can see a direct return on your investment.
Solidify Your Law Firm as an Authority in Your Niche. By improving your online presence with SEO, you show other industry professionals that you mean business. You'll become more visible online, thus opening the door to new partnerships and opportunities. The benefits of SEO extend far beyond driving traffic to your website. You could land new, high-paying clients, be invited to speak at industry events, get your name in legal publications, and so much more.