Google Smacked One of My High-Traffic Auto Blogs.
I'm glad that my income isn't dependent upon auto blogs.
Fisrt of all...
I'm not against auto-blogging
.
I use them to list build.
I use them to increase links to my "real" sites.
I use these blogs to help me index sniper sites.
I just do NOT believe they are a stable business model.
Here is a screen shot of the analytics to one of my autoblogs.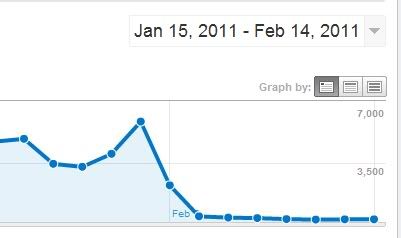 So I was averaging 1,000 visits per day in September.
Climbed to 3,000-4,000 per day by January.
Now it dropped to 150-200 per day.
So 150-200 per day isn't bad for something I don't have to keep track of.
...but it does show you that
Google is catching on in 2011
.
To be honest, I prefer my "real" blogs and helpful articles better. I don't feel like I'm adding any value to the internet with my autoblog network. I simply see them as a way to funnel people to my good content.
Note:
Here is the
slightly disturbing part
of this particular auto-blog.
I had 30+ original articles posted that were slapped as well. This wasn't just a matter of the automated content getting penalized...Google hit it site wide.
Google pushed all of my #1 and #2 rankings to page 4 & 5: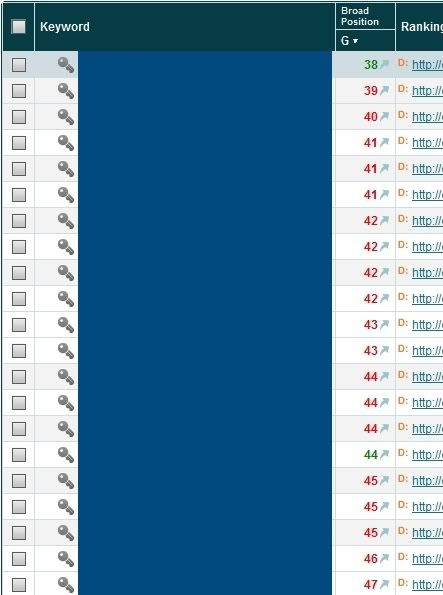 This was interesting, because
these particular posts
are 100% original content.
It didn't get deindexed...
it is like they pushed it back almost exactly 38-40 places in their results
.
The point of this post?
Google is just going to get better and better at detecting this stuff.
If you aren't adding any unique value somewhere online...I'd be worried.
-Rusty