Let Me Index Your Backlinks Via NLI for FREE...!!! :)
Today I discovered that there are more than
6000 spots still available
in my
Nuclear Link Indexer (NLI)
account but unfortunately there is just 1 month left to finish my subscription for 10k backlink indexing service. I am neither a hardcore SEO service provider nor planing to work as SEO service provider for others. So this spots are going to be wasted as I don't think I can submit more than 1K backlinks within July, 2013.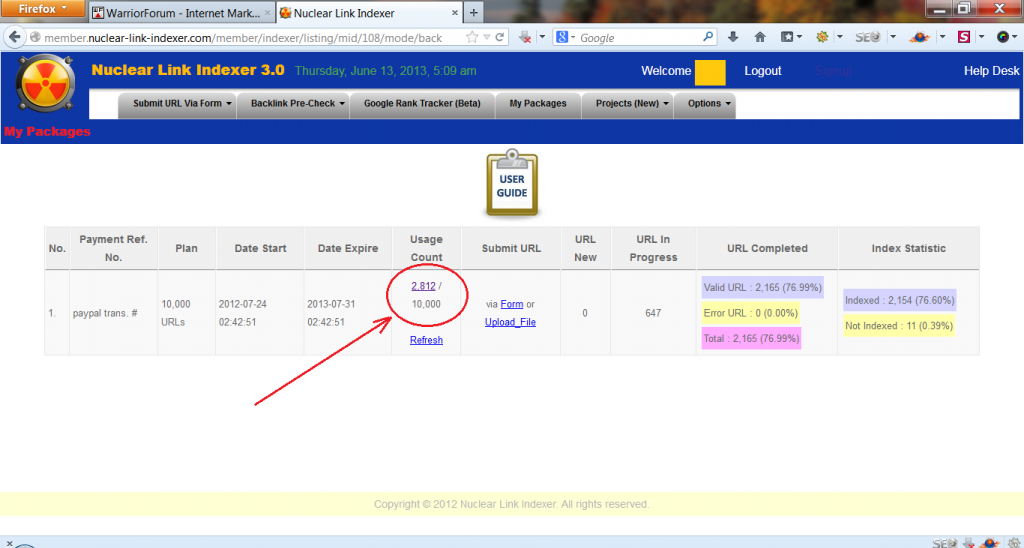 Suddenly I thought I can distribute spots to WF members as I have earned a lot from this forum. I did contact with KKC who is owner of the NLI and took permission to give the spots away or resell. So no worries from the ethical perception.
Well if you are interested to submit your backlinks for better index rate then shoot me an email with your backlinks within a .txt file. I would submit your backlinks and send you a screenshot of the submission.
Don't forget to send me your WF username to identify you as a WF member. Also please note you can send me
maximum 50 backlinks
to submit as I want to share spots with other WF members too.
email me on
rickperry2012a@gmail.com
Happy Marketing....