This is How You Run a Facebook "Like" Campaign
Folks, this is a very new campaign of mine (just a few days old). I'm promoting a brand new
autoblog
of mine via Facebook. To do this, I'm building my Facebook page fan base and then driving traffic to the site, which is monetized with Clickbank, AdSense, and also capturing emails.
As you can see in the screenshot below, my "like" campaign is seeing a fantastic 8%+ conversion rate. As a matter of fact, it's now over 10% for the last 24 hours. I'm targeting only the US and my cost per like, overall, is a whopping $0.07 (under $0.05 in the last 24 hours).
My relevance score is a perfect 10 as well.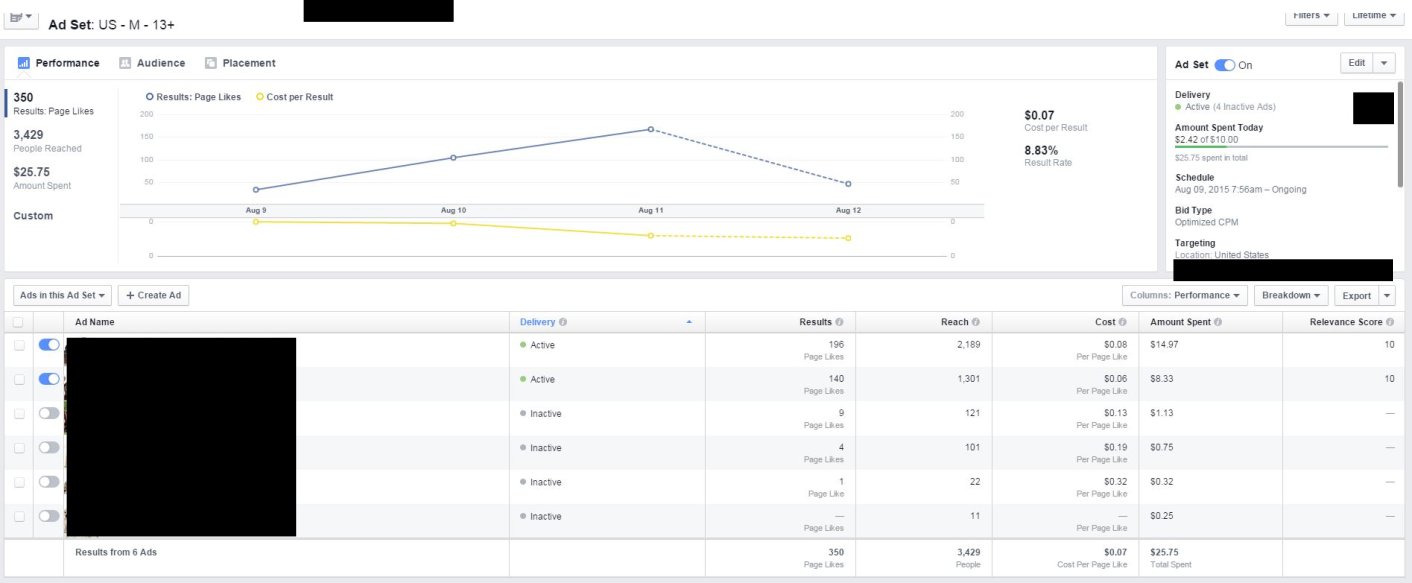 The secret? Good targeting and good split-testing.
The website (an autoblog, no less) is already seeing traffic and generating income, three days after going live.
I've posted this to show that amazing results can be attained cheaply. If you have any questions, post them in this thread and I'll be happy to answer them.