Can no longer Invite people who like my posts to join my Fanpage
It seems like facebook changed something tonight. I've been growing my fanpages by boosting posts on my pages and inviting everyone who likes my content to join my page. When I'd click the likes under a post, There would be an invite button next to anyone who wasn't already a fan of my page. Example:
However, starting tonight, I can no longer do this. I now see the option to "add friend" as seen below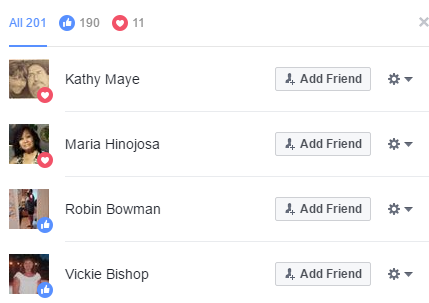 But this only invites them to be friends with me personally, not fans of my page. This is going to make it significantly more challenging to get likes on my page with facebook ads.
Anyone else noticing this change? It seems like a pretty major change to me and I don't see anyone talking about it.