Is Facebook Watch really a significant video platform?
Social Media Today
asks among the video viewing platforms out there, just how big a player is Facebook Watch?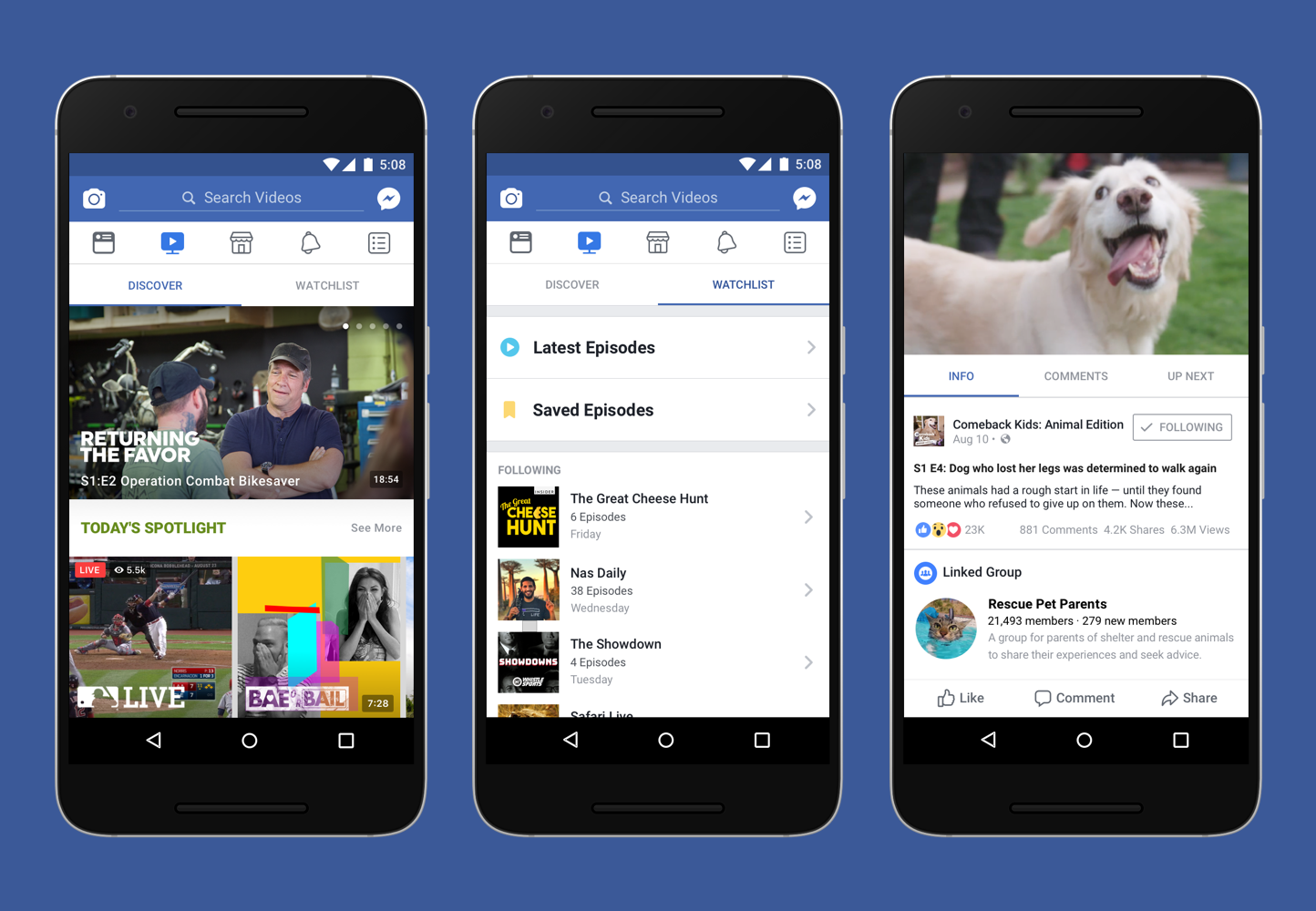 Let's start by listening to the social media giant's take on this:
"Today, more than 1.25 billion people visit Watch every month to discover and share videos from millions of creators and publishers."
You could argue that sounds like pretty great figures - after all, Facebook's total monthly active user base is 2,7b. However, the article digs a little deeper around the way Facebook arrived at that amount. The platform calculates viewers by counting how many users spend "at least one minute in Watch" each month. That sounds a lot less impressive to me; it's a bit of a letdown, to put it mildly, because 1.25 billion is such a nice round figure - and it's
huge!
Viewership figures for Facebook Watch do seem to be increasing - and users are getting new updates
While the way Facebook measures its viewers does appear to be a little bit lame, there is evidence out there that more and more users of the platform are getting on board with Facebook Watch - and they just got some new features too.
Facebook says: "We've made it easier for people to find more videos they'll like with better navigation, expert curation, and smarter machine learning. And we're working on ways to connect people with videos that match their interests."
Facebook is also adding a new section for live material, and recently showed the UEFA Champions League final.
"Across Latin America, more than 13.7 million people tuned in to watch the UEFA Champions League final, making it the most-watched football broadcast on Facebook. Events like these are more than a stream of a game; they're a way for fans to share in the moment by interacting in real-time with the broadcaster and others."
Despite what some of us may think about the 1.25 billion viewership figure, might it just be only a matter of time before the social media monster racks that number up anyway? Whichever way you cut it, Facebook is investing heavily in Watch, and it presents a great marketing opportunity for many. That fact isn't going to hurt Facebook at all.