The most popular Thanksgiving food, according to Instagram and Google
It's almost Thanksgiving, which means it's time to bring out the turkey. Anyway, let's start with Google.
The search engine giant shared a
map
of the most popular Thanksgiving side dishes, based on search queries. A quick look at the map shows a particular love towards potatoes.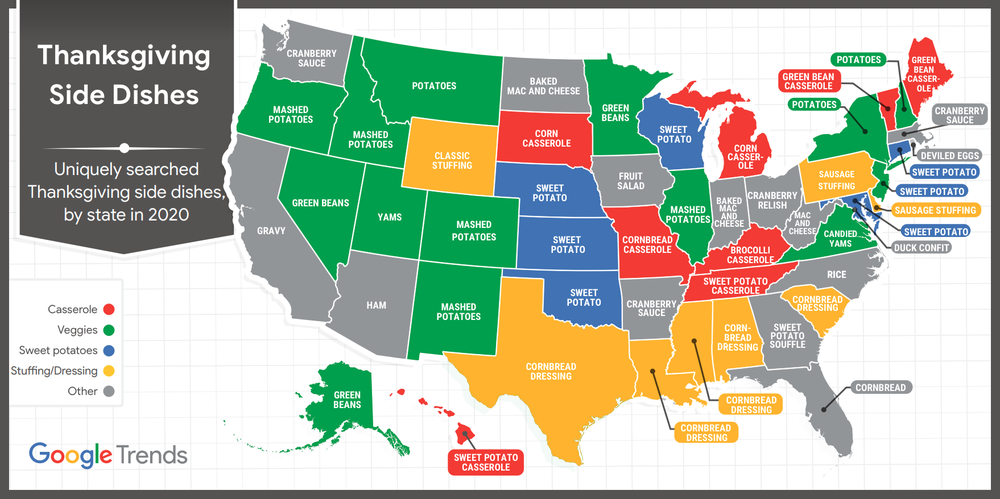 Instagram also
shared
the same insights, based on user activity data.
Take this with a grain of salt - the stats are based on what people in each state are searching for, and are not indicative of what will actually get served on dinner tables.
What about you? What's your food on Thanksgiving? Chime in.