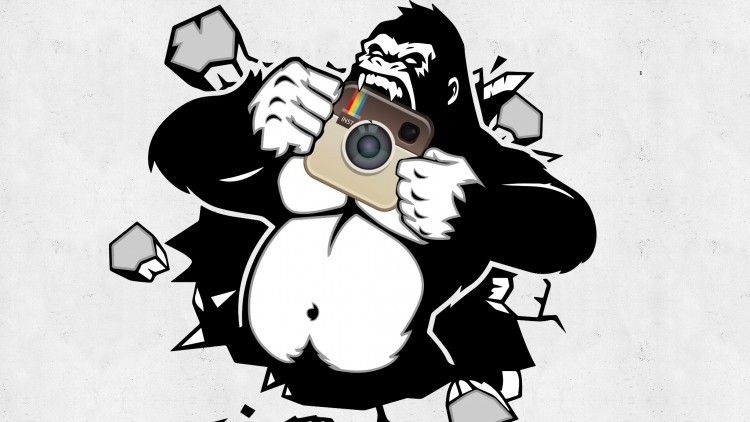 [/URL
I officially launched my new course on udemy called "Gorilla Graham Marketing". This will be the only course you will ever need when it comes to Instagram.
don't believe me? read for yourself
Here's a sneek peak at what you'll discover in "Gorilla Graham Marketing":
How to get 2k real followers a month
How to get more followers then your competition
3 simple ways to get real followers and turn them into raving fans with money
The little-known way to set up an awesome Instagram contest
5 proven steps to engaging with your followers so they will love to buy anything from you
2 simple keys to research trends in your market
AMAZING! Discover in a matter of minutes how to put your Instagram photos on auto pilot, so you don't have to post everyday yourself
4 proven strategies for selling products on IG
6 tips and tricks for using software to get real followers
A dirt-cheap way to buying Instagram account with real followers all ready to go
A free and easy way to sell your photos to make money
Have you been looking for this for ages? Discover how to use Instagram on your desktop and not just your phone
How to Make funny memes and make them go viral to get more followers and sales
REVEALED! The hidden truth behind Instagram software bots, when you should use one and when you should not
My secret weapon for how to make your little phone photos stand out from every one else on IG
Discover! The best way to use and find the right Hashtag
And so much more!
No more expensive advertising on Google, Facebook, or other social media outlets to get your product seen or sold.
This course is structured in 5 to 10 minute videos explaining what I do step-by-step, going over every detail in 35 lessons. I standby all of my products, and I am convinced that you will get thousands of followers if you follow my course all the way through. If you are not satisfied with the results for any reason, there's a 30 day, no questions asked money back guarantee!
discount code for the warrior forum only 19 spot left for $19 get your copy now click on the link below
https://www.udemy.com/gorilla-graham...bird+Discount+
PS You can also become an affiliate for the course and make money also