Are You Tired of Writing Productivity Articles from Scratch?


Get Twenty-Seven Well-Researched, Well-Curated,
High-Quality Articles About Productivity Hacks
So You'll Never Write From Scratch Ever Again...however...
Only Twenty People Will Be Allowed Access To This Private Stash of
Productivity Articles
Yes, you read that right. And I'm serious.
Only twenty people will have access to 27 articles about productivity hacks.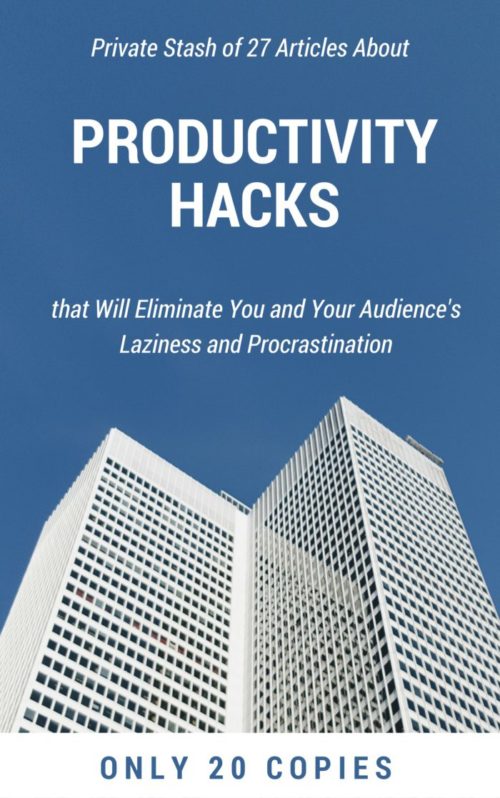 For years, I've seen PLR articles getting a bad name. And I, unfortunately, know why.
It's because TOO MANY people use the same PLR content. Most of them are beginners who don't know what to do with them.
That's why I'm limiting copies to only 20
….making sure only a few will get a copy...so that even if beginners get a hold of this...the pros who know how to use this won't get affected.
If you think you're one of the beginners who doesn't know how to repurpose PLR content, stick around and I'll explain what separates the pros from the noobs.
Before I do, I want you to understand something: these articles are well-written, easy-to-read, easy-to-understand, and well-research articles.
I've spent three to four hours writing one article.
I didn't spend that much effort
to sell these articles as part of a PLR pack.
No, that wasn't my intent.
These articles were originally ordered by a company that sells productivity apps, programs, and courses.
All articles were meant to be published on their blog, sent to their subscribers, or maybe used as guest posts.
Unfortunately, the company pulled the plug before I sent these articles. I was already paid half for the job...so I was like "whatever. I already got paid."
For five years, these articles sat on my hard drive. When I planned to backup my laptop, I saw these articles again. I read some of them and slightly admiring my work (if you're a writer, you have to admit you admire your writing from time to time).
While reading, I realized that most of the content I wrote was still useful today...in 2017...in the era where people are beginning to market on Facebook Groups, LinkedIn Groups, Instagram, and Pinterest.
Now, I have to be honest. Most of what I wrote wasn't that great. Some are irrelevant today.
That's why from the 54 articles I wrote...I only picked 27...
These 27 articles are the cream of the crop, the best of the best, and they're all about productivity hacks.
I didn't stop there. I took my time and spent an hour or so editing and polishing these articles...so they'll be useful to whoever reads them today, tomorrow, next year, even in the next decade.
Before I go on, I'd like to introduce myself. My name is Miguel Campaner. I've been creating content for online businesses since 2010.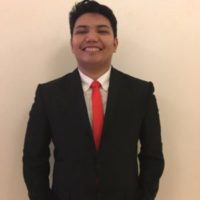 Here's what other people said about my writing:
"Miguel has been writing for us for over a year. He has provided two documents a day ranging from productivity to specific topics. Miguel is a great writer. I have no hesitation recommending him."
- Scott Warren, chkPoints.com
"Miguel is a professional and cares about this work. Good communication and very productive. Highly recommended."
- Tony De Simone, BrightHumans.com
"It was a pleasure having Miguel as a writer. Excellent work quality and quick turnaround times."
- Jerome Okutho, ModelPixel.com
PLR Articles existed before I entered Internet Marketing. They already had a bad reputation then. And for good reason --
99% of PLR article packs SUCK!
Most PLR article packs were created by doing this: buy articles, spin them, make sure they're not plagiarized, and then sell.
These sellers don't even care to check if the articles are readable or useful.
Not this PLR article pack.
These 27 productivity articles underwent
a meticulous 3-step editing process... which took hours to complete
This is the same process veteran content marketers use to write their blog posts.
This is also what separates the pros from the noob wantrepreneurs that want to make a quick buck with PLR articles.
What's the process?
First, complete the final draft.
Make sure it's well-researched, well-written, already edited, you didn't copy anyone, no plagiarism issues, etc. This is where most writers stop. They're contented with this.
I wasn't.
If you want to be part of the 10% of writers who make four or five figures per month, you need to work harder than every other writer out there.
That's why I added two more steps to my writing process.
The second step is using software to check mistakes.
I swear to you, this will change your life! Having software, like Grammarly and HemingWayApp dot com, has helped me accelerate the quality of all my articles.
You see, I'm not perfect. No one is. I will make mistakes. Sometimes you will look past your mistakes because you're too close to the article. That's why you need this step.
The third and last step is using "text-to-audio" applications.
Macbooks have a built-in text-to-audio application. Google translate also has this. What this does is read out loud your article.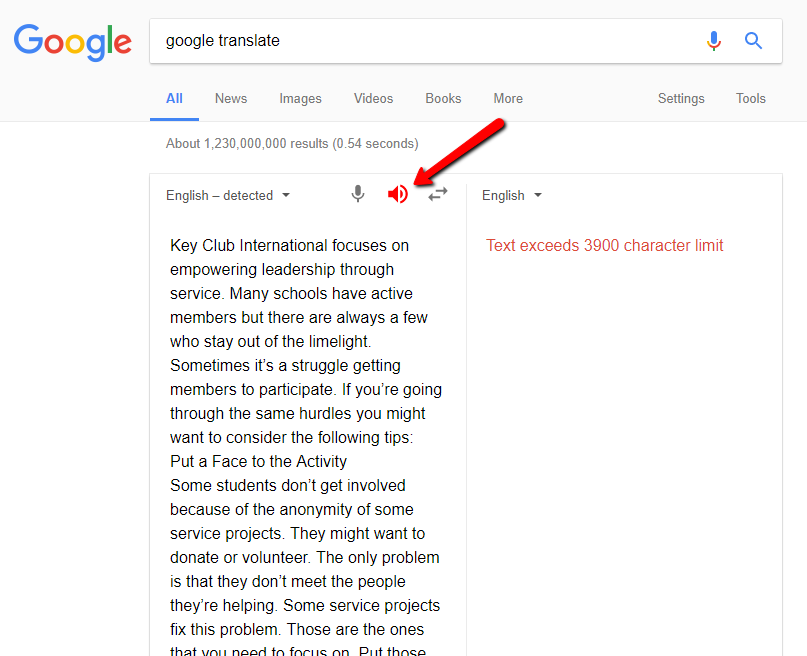 Listening to your article out loud will help you catch out of place sentences, odd transitions, and words that break the "flow" of your article.
If the articles pass this meticulous 3-step process, I add them to the PLR pack.
If they didn't meet them, I booted them out. That's why out 54, only 27 were left.
So What are the 27 Articles That Passed The Meticulous 3-Step Process?
I'm glad you asked.
Here are the articles that I personally curated, checked, and put inside this PLR pack.
6 Excellent Writing Productivity Hacks [598 words]
5 One-Minute Time Hacks Guaranteed to Make You More Productive [584 words]
6 Powerful Productivity Hacks for Business Owners [586 words]
4 Productivity Hacks by Small Business Owners [611 words]
6 Productivity Hacks for College Students [566 words]
7 Productivity Hacks for Entrepreneurs[588 words]
7 Productivity Hacks for Mompreneurs [611 words]
5 Productivity Hacks for Remote Workers [597 words]
6 Productivity Hacks for Sales Managers [597 words]
7 Productivity Hacks for Social Media Managers [596 words]
5 Productivity Hacks for Start-Ups [578 words]
6 Productivity Hacks for the Distracted Writer [601 words]
5 Productivity Hacks for the Extremely Busy Teacher [613 words]
4 Productivity Hacks for the Extremely Busy [574 words]
6 Productivity Hacks for the Overworked [573 words]
5 Productivity Hacks for the Web Designers [566 words]
4 Productivity Hacks for Work from Home Rookies [559 words]
7 Productivity Hacks for Writers [601 words]
4 Productivity Hacks from Super-Productive People [630 words]
6 Productivity Hacks to Beat the Afternoon Slump [589 words]
5 Productivity Hacks to Crush It This Year [577 words]
5 Productivity Hacks to Finally Get Stuff Done [583 words]
4 Productivity Hacks to Improve Life at Work [551 words]
7 Productivity Tricks for the Procrastinating Freelancer [625 words]
6 Simple Productivity Hacks that will Change Your Life [558 words]
6 Useful Hacks to Boost Your Productivity [580 words]
5 Writing Productivity Hacks to Finally Finish Your Novel [562 words]
These are the articles you'll get…
And that's not all….
If you're 1 out of the 20 people allowed access to my PRIVATE STASH...you'll also get three BONUSES...
BONUS #1: 21 PLR Articles About Productivity Apps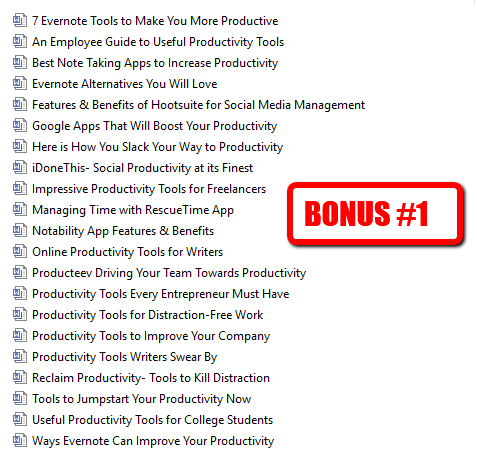 This bonus is a collection of articles I wrote for a niche site that didn't push through. All the articles are 500 words or more, listicles, easy-to-read, and very well research.
(You'll see the titles of the articles in the picture)
All of us have tried at least one productivity app. We think it will make us more productive. But be honest, how many apps have succeeded?
Not much, right? Maybe one or two after testing dozens. That's what you want to eliminate for your audience.
If you can give insights, reviews, and information (which these articles contain), about productivity app, your audience will save time.
Not only that, they'll also save money. They will thank you...they will follow you...see you as a thought leader...and eventually buy from you (if you have something to sell.)
This bonus also perfectly compliments the 27 Productivity Hacks.
BONUS #2: The 9-Step Process to Rewriting PLR Articles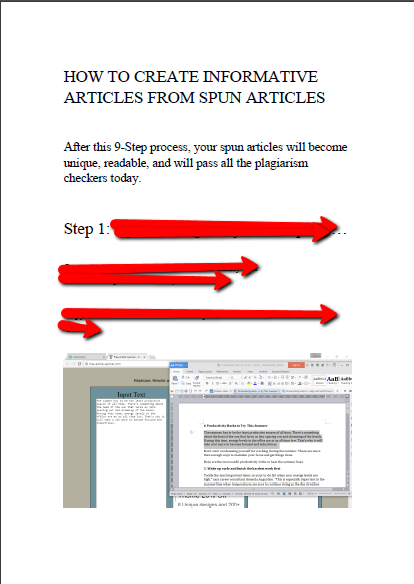 You'll learn how to repurpose your PLR articles using the Free Version of Grammarly and any Spinning Software online.
If you have PLR articles like mine -- skimmable, actionable, listicles, evergreen, specific, and well-researched -- it's easy to repurpose them in different types of content.
BONUS #3: Collection of 23 Headline Templates for Your Posts and Emails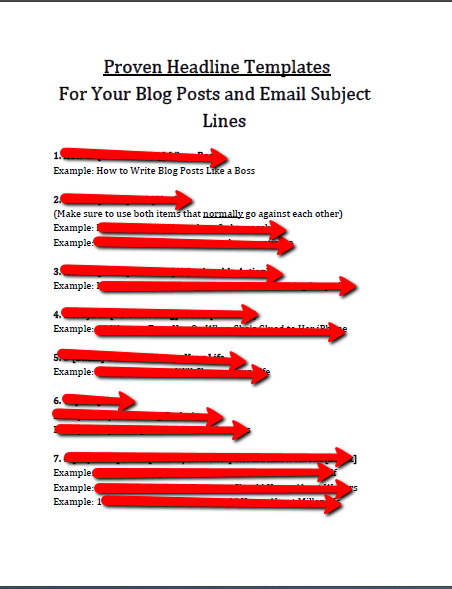 "On the average, five times as many people read the headline as read the body copy"
- David Ogilvy.
You can't underestimate the power of headlines.
That's why when you get this Private Stash of articles, you'll also get my collection of tested and proven Headline Templates.
I use this in my emails, but you can easily tweak them for your blog posts and even your sales pages.
To recap...

You'll Have Access To
27 High-Quality Productivity Articles
PLUS 3 Writing Bonuses

I know at this point you're really liking what you see. You know the articles and bonuses will help you create more high-quality content and move your business forward.
But you have a question…
How Much Is It?
I think you're about to be pleasantly surprised. But first, consider this…
How many times have you bought PLR packs and got TERRIBLE articles?
Too many to count?
Did you have problems with grammar, plagiarism, and overall bad article "flow?"
Did it take you minutes to rewrite? Hours?
Well, not these articles. You'll save valuable time, effort, and money because...
….these articles are freshly edited. They're new. No one (and I mean NO ONE) have these yet.
The best part? Only 20 people will EVER see this. So that'll minimize your problems by a HUGE margin.
Speaking of a huge margin…
Have you thought how much it'll cost if you outsourced this to someone like me? Whew...
The business I wrote this for (way back in 2012) paid me $15 to write a 500-word article.
If you'd pay at that rate, it'll cost you $405 for 27 articles.
So here's an affordable compromise...
let me help you save time and money.
You'll get the 27 articles & the 3 bonuses for only $9.99.
I'll have to remind you... ONLY 20 PEOPLE CAN GET THIS DEAL.
Don't waste time. Click the button below to be 1 out of the 20 people get access to these articles and bonuses.
Only 20 People Will Get This Private Stash of Productivity Articles for $9.99
You have ONLY THREE OPTIONS today
As I see it, you're at a crossroads with three options to choose from...
Option 1
- you can keep doing what you've been doing, which means you have NO DESIRE to write high-quality content to move your business forward.
Option 2
- you can decide to do "something" about this new found information and spend hours scouring, writing, and collecting the reports to help you write better & faster and MISS OUT on this package that can get you started right away.
Option 3
- you can buy and click the button right now...write the next blog post your audience will love in the next hour...promote it to your target...and gain more visibility, followers, and authority.
Remember, only 20 people will have access to this Private Stash and 3 Bonuses.
I suggest you buy this today BEFORE LIFE GETS IN THE WAY AND YOU FORGET.
Only 20 People Will Get This Private Stash of Productivity Articles for $9.99
FREQUENTLY ASKED QUESTIONS
Question: Any One Time Offers, Upsells, Downsells, etc.?
Answer: No. No one time offers, upsells, or downsells.
Question: Are your articles better than what I would get from hiring a freelance writer?
Answer: Yes. Google my name and find articles I've written before. If you like my writing, then you'll definitely like this.
Question: What are the rights for this package?
Answer: You can do whatever you want with these articles PLUS the bonuses...EXCEPT these four things
You may not add this PLR to PLR membership sites
You may not use my name as the author
You may not sell this or give it away as your own PLR
You may not offer Resale Right, Master Resale Rights or Private Label Rights
I won't be hawking over my content every day. I know you'll abide by them cause you're awesome that way.
Question: How can I get support?
Answer: Send me a message on my Warrior Forum account.
Only 20 People Will Get This Private Stash of Productivity Articles for $9.99