[7000+ Project Delivered] SEO Made for Agencies + AI-Backed SEO Strategy
Don't let your client's reputation suffer with outdated SEO methodologies and obsolete tech. Get ready to put AI at the CORE of your SEO!
Do you own an SEO agency that's facing difficulties or having challenges scaling up? Do your clients feel like breaking the bank without getting the desired results?
If that's the case, here's a solution that can help you take your agency to the next level with the right quality, but without all the cost.
One-Stop Hassle-Free Solution for Marketing Agencies To Make More Money!
Get ready to give your clients a powerful marketing weapon to boost their national reach and increase conversions like never before. Our S-Series Campaign, backed by our patent-pending CORE AI technology and laced with an expert team of SEO professionals, helps you communicate your brand more effectively. It enhances site findability and navigation so that you can make the most out of your business and enjoy greater profits.
(MENTION WSO FOR A 10% DISCOUNT)
What's special about our S-Series Campaign?
Stop wasting your money and get access to the world of innovative PATENT-PENDING data-driven services and technologies to make smarter decisions for your business.
+SEO Lever Control
Control your campaign focus and strategy easily in real-time with individual lever controls.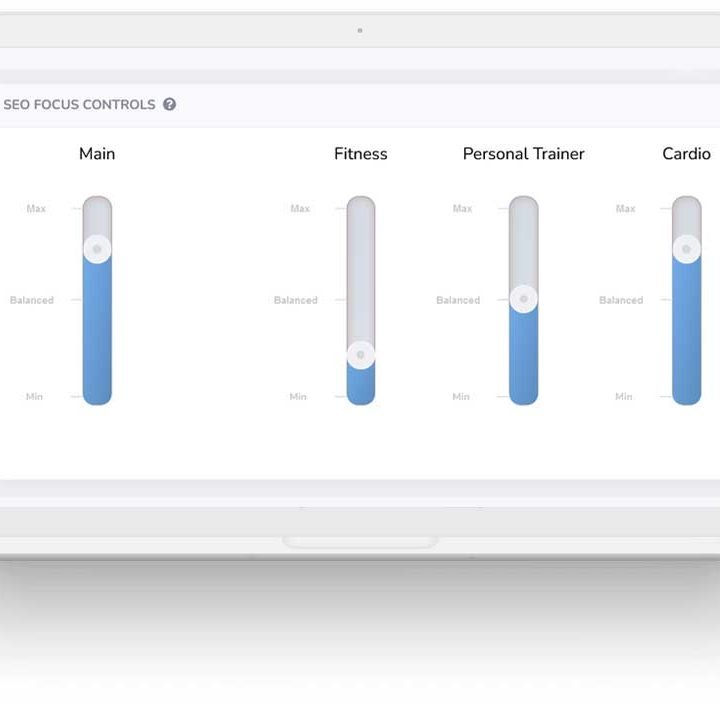 +AI Dashboard
Get a quick overview of the progress of your campaign at any time with a live view of activities.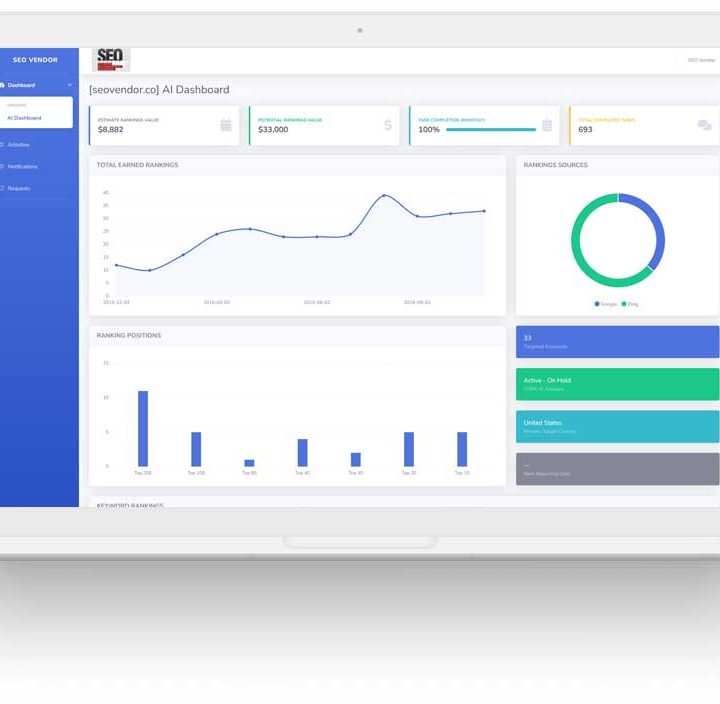 +SEO AI Analytics
Our patent-pending AI technology protects your investment and maximizes return.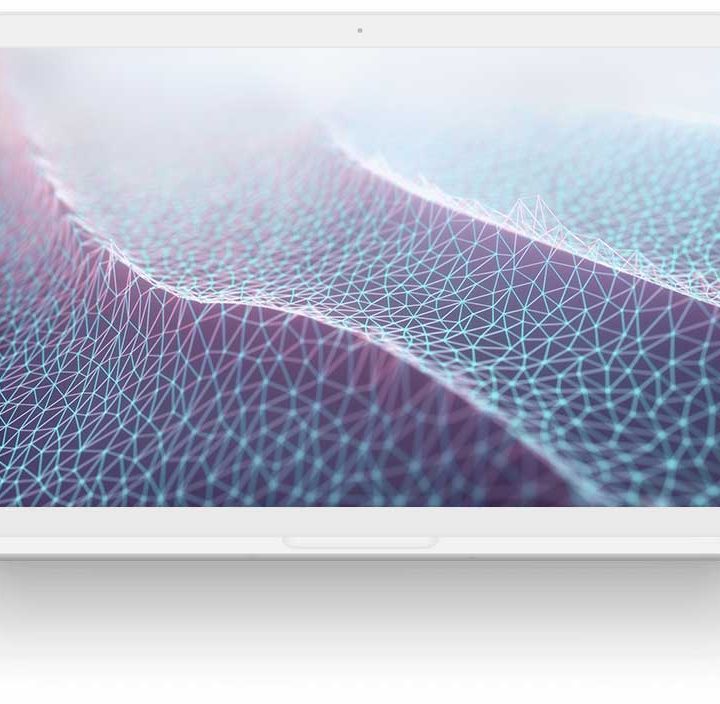 + SEO AI Analytics
Review content, keywords, on-page optimizations, completed links and other task status.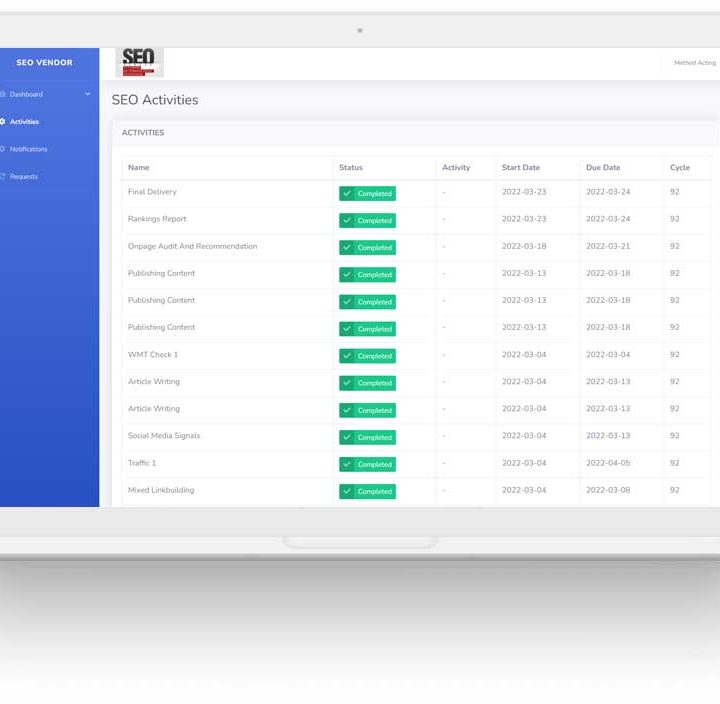 This SEO is Unlike Any Other SEO
There's nothing quite like a marketing team that is dedicated enough to step in your shoes and look at your business from your point of view.
+ Generate Revenue
Build your business revenue online from scratch, or boost your revenue with more sales.
+ Build Site Content
Focus on the needs of the customer with new content, and watch the responses come in.
+ Keep Social Media Alive
An active social media account says you're open. We create and post for you.
+ Get Leads For Your Site
Get marketing, SEO and social posts to bring in leads, contacts and phone calls.
+ No Subscriptions, No Contracts

We don't bind you in any way or even require you to sign up for any sort of automatic payments.
(MENTION WSO FOR A 10% DISCOUNT)
Proven SEO Program For Exponential Business Growth
Other marketing firms keep you in the Dark, but that's not us. SEO Vendor provides all your results, all in one place. See how your campaign is doing at any time, find information about the progress of your campaign, and view detailed insights into your program's inner workings.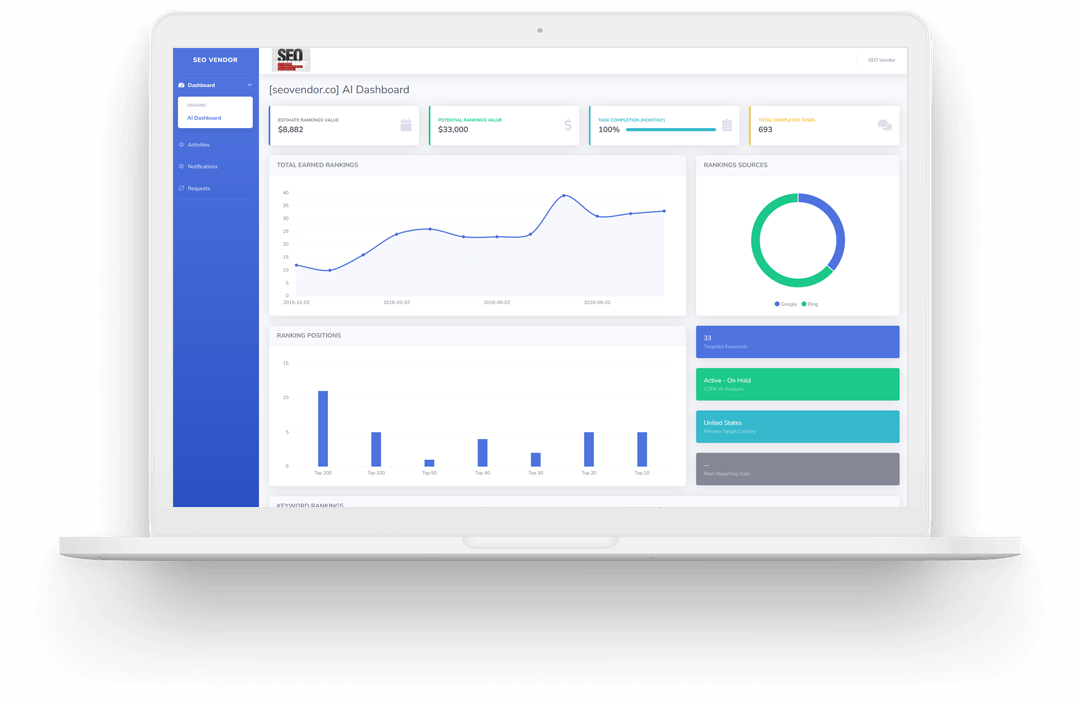 Free Advanced CORE Dashboard to Track Results
You'll also get 100% FREE access to:
Complete Sales Resource Library
Free Preliminary Audit Reports
Free Proposal and RFP Consulting
Rankings Examples by Industry
Case Studies of All Sizes
Closing Procedures
White-Label Product Content
What are you waiting for?
Join the 1000+ Marketing Agencies On a Journey To Hit Your Revenue Goal Today.
(MENTION WSO FOR A 10% DISCOUNT)