*** BE HONEST WITH YOURSELF AS YOU ANSWER THE FOLLOWING QUESTIONS ***


Have you spent lots of time and money trying to promote someone elses product as an affiliate?
Have you done this without much sucsess?
You have yet to make it on to a top guru's JV leader board?
You think you need a big email list to be able make affiliate commissions?
From: Steve King
Dear Friend and Fellow Entrepreneur
If you answered YES to any of the questions above then you are in the right place
I have put together a simple, easy to follow programme that could get you in a position to make affiliate commissions without the need of a big list to promote to.
This is not some push button get rich quick scheme – we're fed up of those as well.
This is a simple method that
DOES
require some effort on your part, and a small investment of $20 but once you've mastered it you can easily replicate it time after time.

So what is Easy Affiliates Income?

Very simply - my method of being able to make affiliate sales without having a big eMail list to promote to!!
I think it's important that I show you some proof of what I've achieved doing this as I'm definitely not a fan of selling a theory that I haven't used myself… I'm sure you've seen the type of thing I mean.
Also you won't see any pictures of me driving fancy cars or any holidays snap shots of me working on a beach for an hour a day…simply because I haven't bought a fancy car and I haven't been on a beach but rather I've been working hard in my office!
…but how about some real details of what I've made.
I only started doing this recently but even in my first affiliate promotion, using this method, I managed to reach sixth place in Internet Marketing Guru John Thornhill's Joint Venture leader board, not only making affiliate commissions in the process but also receiving a $500 cash prize for coming in sixth place, as you can see from the picture below.
And the good thing about this method is once you know what to promote, where and how to list it properly, then it really is very easy to replicate.
Another great thing about this affiliate promotion method is that it only costs your time and a very small investment of $20, which is a tiny fraction of the prize money never mind the commissions we made through each sale, as John's product 'Partnership To Success' cost $1997 and paid 50% in commissions
This means that you won't have any cash flow problems, which is the main cause of failure with most start-up businesses.
What other business opportunity can offer you that?

JUST IMAGINE
what sort of income you could generate if you chose to promote a product that was in hot demand…

AND JUST IMAGINE
if you were able to make multiple promotions at the same time…

AND JUST IMAGINE A BIT MORE
if you could get these promotions in front of thousands of potential customers, from all round the world, with ease...

WELL NOW YOU CAN AND
"You have absolutely nothing to lose & everything to gain!"
YOU can do this!
This strategy is so SIMPLE we guarantee ANYONE, anywhere in the world can follow it.

YOU will gain freedom and control over your time.
Once the initial work is done you can keep on top of it anytime of day, maybe during a free hour after work, on even on your lunch break.

YOU will be able to tap in to the affiliate commissions being paid daily
Affiliate Marketing is huge and, as you've probably witnessed already, there are always new products and service to promote.

YOU will make profits.
As I've shown you, I used this method for the last promotion I made and I have already made a decent profit and best of all YOU can too and once you've been through the course you'll be able to do this over and over again yourself!

YOU will have fun doing this.
There is nothing like the thrills of seeing all of your work pay off with affiliate sales. And there is nothing like the sense of pride you are going to feel when you start seeing your name appearing on JV Leader Boards.

YOU can achieve all this from the comfort of your own home!
Well to start off with, it's all in video format so you can simply watch the videos pause them to make your notes and when you're ready apply what's being taught.
The videos start with an introduction and me showing you the product I promoted and proof of my success using this method.
I then give you an overview of the site I used to apply this method and detail the amount of traffic that visits the site on a regular basis, and how I was able to tap into that traffic with relative ease.
I then move on to creating a great bonus offer and the importance of making them relevant to the product or service that you're promoting, it's no good promoting an Internet Marketing coaching course and offering a weight loss product as a bonus.
I then take you through how I wrote my salescopy and break it down into some of the emotional triggers that get people to engage with you, get them asking questions and generally how to build desire in your reader.
Once you have someone interested in buying the product or service that you're offering, you have to do all you can to ensure that you maximise your chances of them buying through your affiliate link.
I take you through how I ensured I got a maximum conversion rate of everyone who was interested in, and if you do the same you'll have better results than if you don't
You have everything to gain, and how about I take away all the risk as well
*** I AM SO CONFIDENT IN MY PROGRAM THAT I WILL GIVE YOU A NO QUESTIONS ASKED 60 DAY MONEY BACK GUARANTEE ***



I HAVE REMOVED ALL THE RISK
My Guarantee Means I have removed all the risk. You Have a whole 60 days to use my coaching and start making profits for yourself, If you can't make a profit for yourself in that time…I don't want your money!
You no longer have an excuse that stops you making some affiliate commissions for yourself…So Buy Your Copy Today!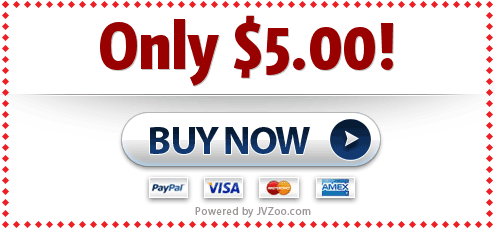 I am both proud of the good reputation I have built online and I am not about to jeopardise that by selling a sub standard product .
Remember, I want you to succeed. It's in my interest as well as yours. Because if you succeed, you'll be happy with me, you may become a repeat customer in the future and you'll tell your friends about the coaching and they may to go on to buy from me as well – WIN-WIN-WIN
And remember it's very easy to do and I know if you follow the steps you will make a profit
Good luck in your endeavours.
Cheers
Steve

PS
– Don't waste money on nonsense get rich quick business opportunities. If you want a sensible and practical business that requires a little honest work, instead of another 'fortune without effort' scheme, this is it!

PPS
– Remember home based businesses with low overheads are ideally placed for success during an economic downturn. Plus with this business there's no need to tie up money in stock purchases.