Right Now Parents Have an Urgent Need
for Information on Summer Camps For Their Kids
Provide This Vital Information and You'll
Bring in Traffic to Your Website by Helping Parents
Protect Their Children!
Welcome Marketers!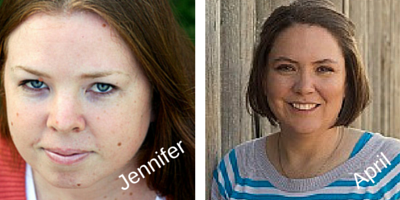 Every year around this time parents get online to search for the best camps for their children. They need tons of information for this decision because not only does it impact their pocketbooks, but it impacts their family as well.
They're not going to send their kids just anywhere.
Finding a camp for your kids is a very personal and hard decision for parents. Making sure you find safe and reliable camps are important.
Give Them What They Need to Find the RIGHT Camp
Parents are frantically looking for ideas on where to send their children for the summer. After all it's RIGHT AROUND the corner! Depending on where they live it could be even as soon as next month.
This causes a lot of stress. What if they missed all the "good" camp deadlines? What if they're unable to get their children in?
And for the parents who are new to sending their children to camp - they are going to have a <b>lot</b> of questions. They are on a quest to find as much valuable information as they can.
They are stressed because they've been busy and have just barely begun to realize that their children will be foot loose and fancy free in mere weeks. For them they have been in the "year-end rush to hurry and get everything done" for school mode.
Then
BAM.
..
School Is Almost Out -- NOW What?!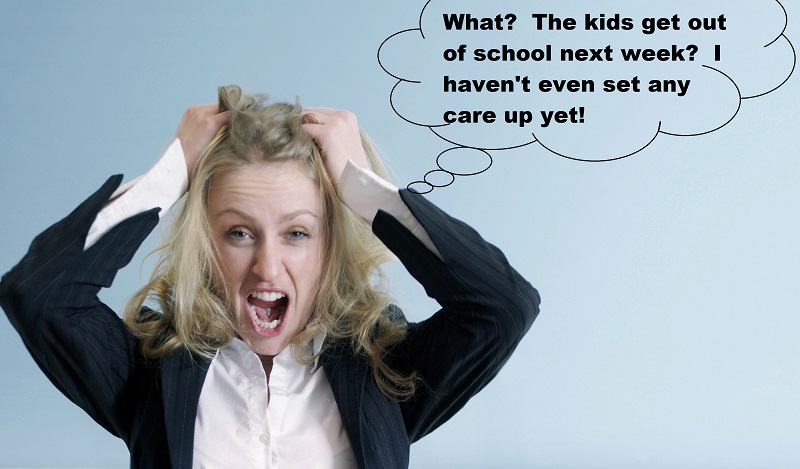 All of a sudden they start to realize they haven't made plans for their child during the summer. They frantically start typing in the search engine to find what is available.
Even though they are late to the party (in some cases) this is not a situation that they will pick the first thing that looks good. They will still do extensive research. This is their child's welfare and happiness at stake.
They need to feel safe and secure with their choices. But they need guidance and you can help them with this. Be there with relevant information when they are seeking it out.
They will appreciate the effort you made to give them exactly what they want when they want it.
This topic could be put on a variety of different blogs like parenting, local children's magazines, craft sites and outdoor style blogs. I've seen website that I wouldn't think would have summer camp topics with articles on them like the Costco site. Plus Buzzfeed and Huffington Post.
As you can see summer camp topics are hugely popular and tons of different sites put them on their site because they add value to their audience.
Give Your Audience Heart Help They Want For This Topic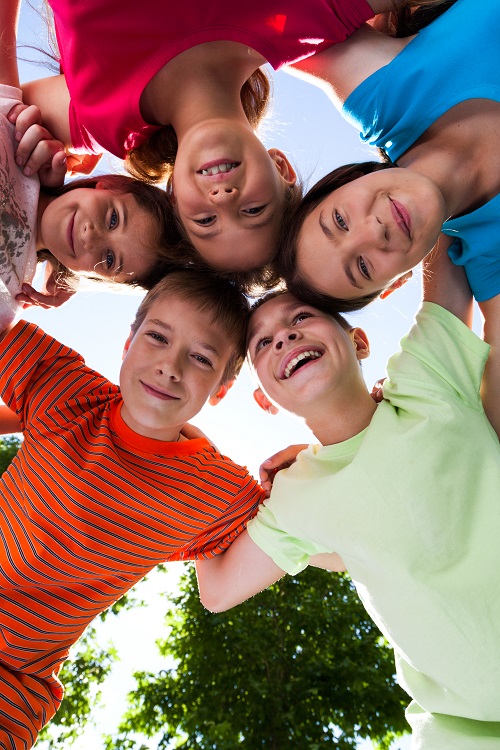 Helping your community with heart felt suggestions and topics will endear them to you in the future. They are scared to send their children to a place that will hurt or abuse them. Unfortunately this is the world we live in today.
By helping them pick the correct camp they will remember that.
We've created content that parents want to know - right now. Questions that they need answered before they pick any summer camps for the kids.
The new PLR bundle will help your readers get to the heart of the questions they want answered most to help them determine if they should send their children away to a sleepaway camp or if they should have them participate in a day camp in their local area. With this PLR you can ....

Build Your Authority By Answering Important Questions on Your Blog

Attract New Traffic with The Blog Posts

Use Them In Your Email Autoresponder to Get Parents On Your List
Summer Camps For Kids: PLR Details
In this pack you'll get 12 PLR articles addressing topics that parents want to learn about and read.
Summer Camp Topic Titles
1. 4 Things to Know About Summer Camps For Gifted children (452 words)
2. 5 Reasons Camp For Children is So Important (489 words)
3. How Summer Camp Prepares Kids for The Teen and Adult Years (434 words)
4. How to Find the Best Camp For a Child (538 words)
5. Places to Look in Your Area for Local Day Camps (427 words)
6. Pros and Cons of Summer Camp For Children (510 words)
7. Summer Camps For Families (435 words)
8. Top 5 Summer Camp Ideas (464 words)
9. Top Sleepaway Camps in USA (482 words)
10. Types of Camps to Send Your Child To (487 words)
11. Why Should A Child Participate in Online Camps (476 words)
12. Why Summer Camp is So Expensive? (474 words)
Special Dimesale Starts at Only $2.95 - So Get It While It is LOW!
This PLR bundle is quality! We wanted to give people the opportunity to get a great bargain for their summer blog posts. Use it to bring parents to your website.
Starting at only $2.95, you'll save a TON of money with this dimesale. Yes, we might be crazy offering it at such a low price! It will eventually get to the regular rate of $12!
But you can only get this deal if you jump on the PLR as soon as you see it.
There is a one time offer after this. You'll only see this once and there is ONLY one! That PLR bundle is also on a dimesale (at a SUPER LOW price!). You'll get a 10 Day eCourse all about summer camps. Plus you'll get an 18 page (6,299 word) report titled "Summer Camp 101".
Like I said you'll only get the great deals if you buy when the prices are low. The price will increase after every sale. Grab your discount and help parents today!
PLR Rights Terms:
1. Don't pass on PLR rights to anyone, so your customers only get personal use rights.
2. Do not put our name on it.
Thank you,
Jennifer & April