We've Automated Creating, Distributing, and Selling Digital Health & Fitness Products
Do you want to take your health & fitness product to the next level in the smartphone era? Don't have tens of thousands to spend on building a system to build, sell, and distribute products while generating unlimited leads? FitHabit Platform Edition is just for you.This ultimate do it all software is your secret weapon in 2017.
Create, Deliver, & Sell Digital Fitness Products Straight to Your Users Smartphone. No PDF's. No Zip Files. No Hassles.
What This Software Has to Offer
The Fit Habit Platform Edition contains everything you need to get your business up and running. Everything from product creation, lead generation, & sales is done all here in one great software package.
LEAD GENERATION
Fit Habit Platform Edition is the ONLY software built specifically to help marketers & online trainers generate leads.
PROGRAM BUILDER
Stop putting together your products the old fashioned way and everything from building interactive fitness & nutrition programs, & ebooks with FitHabit PE.
INSTANT DISTRIBUTION
Kiss PDFs, Zip Files, and download links goodbye. With Fit Habit PE, share a link with your customer & your product is on their device in a matter of seconds.
PAYMENT MANAGEMENT
Keep your business independent! Manage your own payments & customers using only your Stripe account.
FREE USER APPS
You don't have to worry about your user shelling out any money for our app that does everything from delivering ebook to fitness & nutrition tracking.
AWESOME BACKEND SERVICES
Fit Habit is built on the same services that power sites such as Netflix & Uber. You and your customers get the best servers available today!
What's Included in This Offer
This isn't only software. This offer contains everything you could want to know about using Fit Habit Platform Edition to maximize lead generation & sales in 2017.
LIFETIME ACCESS
Pay once and never again. While everyone else is charging monthly for their products, you can make a small one-time investment and be on the FitHabit Platform Forever!
TUTORIALS
When you sign up, you'll get a downloadable instruction manual on how the Fit Habit Platform Edition Works.
LIST BUILDING CASE STUDY
This case study is FRESH. We'll show you the exact simple to follow methods we used to build our customer list with FitHabit. You'll get the downloadable version of the List Building with FitHabit Case study we used to generate 80+ leads with two Facebook posts and the FitHabit App.
AUTOMATIC TIER UPGRADES
Whenever we introduce new features and products, you'll automatically be upgraded to the next pricing tier.
TEST PILOT PROGRAM
You'll get first access to new and exciting features we are bringing the market. If you think this software is innovative, wait until you see what we have in store.
GOLDEN GLOVE SUPPORT
Fit Habit is serious about providing the best service experience to our customers. You'll get an invite to a special HipChat account to get instant access to customer service with your questions.
You're 30 seconds away from creating your first program to generate leads
Watch a quick video on how to create and share programs on FitHabit Platform
Creating programs on the FitHabit Platform is easy. Everything from product creation, distribution, selling, and lead generation is handled in this powerful but simple to use the platform. If your customers are discovering you and your products on their device, doesn't it make sense for them to stay there?
Fit Habit Platform & User App Demo
Try the FitHabit user app for yourself. Free from the iTunes App Store*
Want to see what your own articles, reports, & e-books can look like?Download the iOS App & logon. Username:
demo@fithabit.io
| password: fhdemo17
Even more ways to build your list.
Your publicly available products are automatically listed in the FitHabit Marketplace as soon as they are published.
We're working aggressively to build the Internets number 1 destination for health and fitness products. When you create a publicly available program on FitHabit, your product can also reach more people by being available which means more customers for you!
The $5 Instagram Promotion Test Our Own Results
We "soft" launched the FitHabit Website on June 10 to test our software on Instagram. The results? 22 Clicks turned into 16 leads. We also got more visitors by using popular hastags to let instagram users discover our photo which lead to organic traffic to the site.
This proves that people would rather download an app and get their product instantly
than go through the PDF process (which is the whole reason I wrote this software). Why this is good for information marketers:
**This is a completely different way to build your email list if you are in the health & fitness niche**
People who are looking for digital health and fitness products on their smartphones. They go to a link, they signup, and they get their product in an app and you get a lead.
FAQ
You've got questions? We've got answers.
WHY ONLY 100 ACCOUNTS?
We want to make our software great for everyone. By offering only 100 accounts, we ensure we can service everyone with awesome support & get early feedback to make FitHabit's products great for everyone!
DOES THIS REPLACE MY WEBSITE?
Not at all. Fit Habit Platform Edition allows you distribute your customers' products through our software. You still control everything from leads to your sales process.
WHEN WILL ANDROID AVAILABLE?
The Android version of the FitHabit user app is in progress as we speak and is scheduled to be released at the end of July 2017.
WHAT FEES DOES FITHABIT CHARGE FOR SELLING ON THE MARKETPLACE?
We charge a $1 flat transaction fee and a processing fee of 6%(Stripe transaction fee included) to cover you for any refund requests from customers.*
WHO TAKES CARE OF MARKETPLACE REFUNDS?
Because payments are managed independently by you through your Stripe account. Sellers are responsible for processing refunds to customers. FitHabit will reimburse your lost Stripe transaction fee within 30 days.*
WHAT IF IT'S NOT FOR ME?
No problem, we're offering a 30 Day no hassle, no questions asked a full refund if Fit Habit Platform Edition isn't right for you.
This is a No Brainer: FitHabit PE is regularly $499/yr but
get a lifetime access pass during our launch sale for only $47.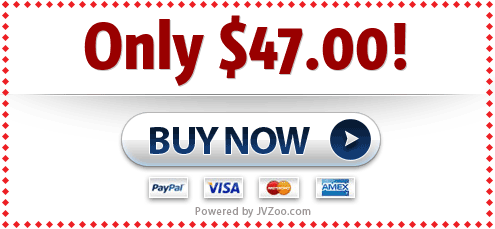 hi
Think About it: Where Else Are You Going
To Get All This In One Place At This Price?
* Software such as Trainerize costs $2500/year for up to 100 clients. This offer is only 5% of that and only 10% of our public annual pricing and we allow unlimited leads/clients!
* No other software allows you build a fitness product, distribute it without Zip files & download links and
* Unlike sites like Clickbank, you won't have to pay a fee everytime you add a product to our marketplace.