[Niche Riches] Adult + Marijuana + Bitcoin = Amazing Online Passive Income!! [set & Forget]
RE-OPENED FOR A STRICTLY LIMITED TIME AT THIS PRICE!
STOP EVERYTHING YOU ARE DOING RIGHT NOW...
How I Earn Passive Residual Income In My Sleep... (Hint: It's NOT MLM, Buying Up Bitcoin or Selling On Shopify)... This Is MUCH Easier, 100% Legal & Is Almost, Completely Hands-Free!
Now, Before You Call This B.S. Let Me Show You How YOU TOO Can Use My Strategy To Quickly Build The EXACT SAME Kind Of Set & Forget Income Machines That Earn Like Clockwork Every Month... (+ create MANY more income streams just like it)
Dear Warrior Forum Friend,
I honestly was
NEVER
going to reveal this information to anyone besides my exclusive VIP high paying coaching students. Seriously, if something was quietly making you a small fortune would you sell the details to your golden goose? Do you see Coca-Cola or KFC lining up to sell the PLR or "resell rights" to their recipes? In the real business world you keep your IP (intellectual property), suppliers, ingredients, recipes, manufacturing processes etc...
A SECRET!!
I Swore That If I Ever Released This Publicly, I Would Charge $2000 For It
I would often joke with my buddies in the online business world or with fellow speakers at our NetpreneurSummit.com events that I was going to put out my very own "$2000" info product dealio on earning passive income online, you know like how all the "guru's" do.
The one's with all the flashy presentations, bloated members area, slick sales talk & all the mighty fluffy duck rubbish that leaves you even more confused than you were in the beginning -
"almost like a bull without horns or b*lls, you can't head-butt or scr*w so you just sit there all day & bullsh*t"
.
The guru's always seem to make everything out to be so darn complicated & mind bending. You need to almost be a NASA space engineer to understand all their ridiculous acronyms, follow their overly complicated mind maps and put up with hours & hours of video training that goes absolutely effing nowhere.
Over the past few years all this "guru produced" information overload of bull dust has driven me extra crazy. And, over 2017 it's become critically clear I need to share my simple, straight to the point knowledge with a wider audience & help regular people like me who want to provide for their family without stressing over finding $2000-$10,000 to join in the next operation money suck game some guru is running.
My Terrifying 2017 Wake Up Call!
I want to be frank with you.. 2017 has been a really, really rough & tough year for me. At the beginning of the year I had to immediately stop ALL of my travel related fun consulting, coaching & speaking activities to really focus on a family member's health issues (without going into too much personal details) and help be there 24/7 for them.
Now when I look back & think about it all.. It's actually been a blessing in disguise (and thankfully that family member is now slowly on the road to recovery)... I've got to be present at a bunch of my kid's school events, sports & social activities that I never knew about and missed out on in previous years!! I truly couldn't believe what I've missed out on, it actually almost broke my heart.
Never again, will I be an absent Dad.
You can have all the fame, glory and Facebook posts of your business success. I just want to be the best possible Dad I can be. My family needs me & I need them - they've helped me become a better person. People often talk about changing the world and all these grandiose plans for solving the world's problems yet they don't realize real, honest change first starts with them at home.
Anyways, enough of the peace, love and mung beans stuff....
Having Multiple Of These Little, Easy-To-Set-Up Passive Income Websites Has Literally Saved My Bacon SO Many Times Over The Past 20 Years!
Take a look at that one screenshot.. over $5000+ earnt over 2017 whilst I played Daddy. It took me a few hours to set up that income stream and I'm lucky if I do 1 hour of work on it a each month and
NO
I don't have an outsource team maintaining it either. All I did was find a suitable domain name, register it, change the DNS and then some initial marketing jobs that take me a couple of hours & I mostly outsource to fiverr.
I even get free web hosting and content supplied on that domain/site.
And, this is just ONE income stream
. I could fill up a whole sales page full of screenshots like all the guru's do to try and impress you.
However, I'll be honest.. I've been doing this online since 1996!!! Its super duper easy for
ME
because I've accumulated the knowledge. Made so many mistakes. Spent hundreds of hours testing this niche and that. Wasted hundreds & thousands of dollars. Trying to condense all that
"blood, sweat & tears"
down into one ebook or video course isn't going to happen.
I also know you're all tired of reading some limp ebook or watching some lame merry-go-round video training course.. And I know you want to get real with someone but that potentially involves expensive coaching and I honestly
DON'T
have time to do that any more. My time is precious for me and for my family. I can't waste one minute of it any longer.
To be honest most online courses, ebooks etc. suck because the course developer, writer truly doesn't care about YOU & YOUR NEEDS! They only care about their funnel pumping pile of rubbish converting. They don't care about people, they figure some will drop out and others will want a refund. They count it as their cost of doing business in their mass pump & dump schemes.
I WANT TO BE YOUR VIRTUAL COACH & MENTOR & SHOW YOU WHAT I DO, EVERY STEP OF THE WAY!
I'm truly sick of that crap attitude and way of doing things by so called leaders. I want to do things with you
completely
differently.. not just hand you over some "cookie cutter" instructions & hope it fits in & works for you. I want to be raw, real and straight up with you. I'm going to help you stop over complicating things and focus on what really matters.
SIDE NOTE:
If Everything Was Mass "Cookie Cutter" Simple Like They All Make It Out To Be, Then We Wouldn't Have Such High Failure Rates!?!
Why do so many businesses fail every year? Why do so many people give up on their dreams of making money online?
I believe it's because this "one size fits all approach" doesn't fit into the wide variety of individual needs that we have - plus, we all love to over complicate the heck out of everything &
FOCUS
on the wrong things.
We'll work on getting your mindset, your personal plans and your dreams that you have moving forward. So much of being successful in business revolves around attitude, confidence and knowing how to solve problems fast. Anyone can do it. You just have to be willing to come to the table with an honest and open mind.
Instead, I've created a
private "virtual coaching" members area
.. and I'm busy loading it up with all my very best passive income earning goodies.. now I must warn you it's still in its super early beta stage. However, that presents you with a unique opportunity to take advantage of and hence this Warrior Special Offer!
But before we get into that, let's cover and talk about what you're going to learn & get access to...
Here's What I'm Teaching You, To Help You Live The 'TRUE' Internet Lifestyle!
1. What NICHES really sell long term, evergreen online (Adult is one of them. And, I'm not necessarily ONLY talking about the "entertainment sites" aspect.. sex education, romance and many, many other lifestyle topics fit in this category.. it's incredibly lucrative & fun)
2. HOT booming 2017 & beyond niches.. Bitcoin & medical marijuana are the talk of the town. I'm going to show you how to safely get involved in those niches without speculating any of your savings away.
3. Exactly what type of website you need to set up (step by step - with case studies & over the shoulder watch me do it on my pc) and exactly what to focus that website on achieving for you. Very simple and once you know this you'll never listen to a so called "guru" again.
4. How to find preloved expired domains that have tons of traffic, backlinks and everything going to them already!! You'll be surprised how many domains expire every single day that have thousands of unique visitors & you'll discover how to monetize them.
5. You'll get my short term, quick cash flow tactics and long term cash cow strategies. I will show you my actual sites (plus case studies), not demos but real live sites. I'll show you from the beginning, step by step how I quickly & easily get cash rolling in.
6. I'll give you my personal in the trenches battle tested insights, formulas and WHY I do "things" a certain way. So you understand the process to personal and business survival, success and freedom.
7. My personal rolodex of resources, tools and materials that I use everyday. Many of those things I'm going to be able to freely share with you. You're not going to need to buy a ton of extra unnecessary cr*p that just clogs up your hard drive.
8. I've written and co-written a ton of courses & materials over the years, you'll get access to all this gold as well. Every week I'll keep on uploading these incredible resources from my hard drive.
9. How to become a digital nomad and do all this with just your laptop & Wi-Fi from beaches, coffee shops & travel lounges around the world. I left Australia in 2004 and spent many years solo traveling, then with my wife before our family.. and shortly we'll travel as a family, you'll get to see & know what's required to make this happen.
10. Virtual Coaching & Mentoring. What works for me, may not exactly work for you. We're all different. Cookie cutter ebooks & courses don't work. That's why the failure rate is so high. It may take you 2, 3 or even 6 months for all this to make sense. That's ok I'm here for you.
11. What to do when sh*t isn't going the way you planned. Nothing works "cookie cutter" out of the box. What's working for one person may not for you. That's ok and perfectly normal. Don't panic. I'll show you how to stay calm and find your own way.
12. Exclusive interviews with my affiliate marketing, ecommerce and consulting buddies from all around the world. You'll hear from a wide range of people with amazing stories & resources to share with you. I'll even hook you up and introduce you to them so you can be there friend as well.
13. How to crank out simple information products, newsletters, reports and articles that will work around the clock for you bringing in more traffic and sales. These thankless sales tools will be your army.
14. Website templates, pre-built niche ready to go blogs and the tools & resources to make it all fly. This ever growing library will besides save you tons of cash, help fast track your results. You'll see me use these tools & resources in our training videos and webinars.
So what I'm offering you here today is your chance to get onboard at the very beginning and be a part of something special that will help you grow as an online marketer & business owner.
You'll get regular mentoring so you can easily learn and earn at the same time. I know many of you have full time jobs or only a small amount of free time, this is your solution.
However, before I get into the cost & what's involved let's start by eliminating who this beta program isn't for...
a) Its NOT for people who are easily offended by adult niches, bodily functions, my occasional profanities, spelling mistakes or glaringly obvious grammar errors. Listen, if you can't already tell I'm a pretty colorful character that likes to use interesting terms & phrases to describe things. If you're a sensitive, easily offended type of person than please don't join.
b) Its NOT for people who are looking for slick dick perfectly produced training videos, audios and notes.. I work at home and sometimes my kids come in & interrupt me whilst I'm in the middle of doing stuff. Other times I have to be fast & pump out a timely message to you so I can be somewhere - shortly my family & will become digital nomads again!!
c) Its NOT for people who expect me to be replying to them within 15 minutes of sending a question. I have already have a wife, I'm not looking for a second one. If you can't be patient or at least show some initiative and TRY to figure stuff out yourself from the materials I supply you with, than this certainly isn't for you.
d) Its NOT for lookie Lou's, sideline cowboys or people who need "guarantees". Go buy an ebook or video training course that you'll never read, watch or implement.. then want a refund on "cause it wasn't for you". If you join there is zero refunds. I will not have my time or my team's time wasted for one minute.
e) Its NOT for negative people. If you're not a positive character who is trying to better themselves and make dreams happen for their family please don't join. If your attitude is to only highlight the problems in life and suck the energy out of a room then please go do that somewhere else.
"When you wake up in the morning you have two choices: go back to sleep, or wake up and chase those dreams." Unknown
So, who is this for James?!
1. Its for people who are truly willing to commit to the next 12 months of changing their life. Change does take time. Sometimes it happens "overnight", mostly its in small incremental changes that add up to massive results over a period of time. Its for those who are willing to IMPLEMENT without overthinking, take IMPERFECT action & chip away regularly.
2. You'll learn to work SMART. It's not about working hard and hustling your life away 24/7, but that's not to say either you can just sit back & do nothing either. You're not going to need a massive budget. You can do this with a small monthly budget of just $10-$200/mo.
3. You'll need to be able to follow written & verbal instructions. Check your email daily and promptly take care of tasks. Most things are dead simple and can be taken care of in less than 1-3 hours per day in the beginning.
4. You must be passionate about life, business and people.. an explorer willing to challenge themselves, even after failure and disappointment. I fail everyday. Sometimes spectacularly, sometimes it's just a little bump. But I accept it, get on with things and try my very best to not repeat it. However, I'm not afraid of it and neither should you be! It's all a part of the game called business.
5. Willing to try new things. They say it takes 21-30 days to change a habit or acquire a new skill. I need you to be willing to be an active participant in the process. Your feedback is appreciated and a very important part of why I'm running this WSO!
THERE IS ABSOLUTELY
NO REFUNDS
& ZERO GUARANTEES!
Seriously, if you need a guarantee in life then this WSO isn't for you. There are NO refunds.
Send me a personal message if you have any pre-sale questions about the program just shoot them over to
contactus@inetsupportcenter.com
. Either myself or one of the team will happily answer them. If you can't afford to join or are expecting miracle results in a few days then please don't join it's not for you.
Here's what I can guarantee you...
I'm going to share with you my personal results, case studies, strategies and tactics for creating automated, passive income streams that get you paid every month. I will virtually mentor & coach you via email, webinars, training videos & lessons.
So, how much does this fabulous WSO cost James?
It's just a small investment of $125 per year (locked in forever at that price) and I won't be charging you again until January 2019!
Unfortunately (or maybe it's fortunately) I'm only interested in working with HIGHLY MOTIVATED people who are in this for the next 12 months. If that doesn't work for you, then just simply wait for when this deal goes public in May 2018 and it'll be $500 for your first 30 days, then $50 per month to remain a member.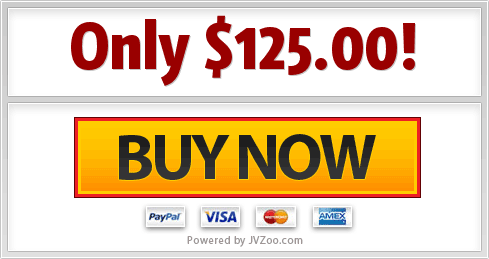 WARNING: Once I get together a group of people I'm going to shut down this crazy offer. Its a unique situation and I want to keep it exclusive until the new year 2018 when it will go public.
Bonus #1 - Free Hosting Account!
That's right I'm going to set you up with your very own hosting account that includes.. Hosting for 4 Webites - 4 GB of SSD-Optimized Storage - Unlimited Subdomains & Parked Domains - Full Suite of Email Tools & Integrated Web Statistics - 24x7 Live Chat Support & Technical Support- Faster Websites: LiteSpeed Webserver, CloudLinux Operating System, Enterprise Server Hardware, Hot-Swapable Raid Storage
Bonus #2 - Fortnightly Webinars!
Every couple of weeks we'll get together and run over a training session plus any and all of your questions.
Bonus #3 - Unlimited eMail Questions!
- Send me as many emails as you like. I'll do my best to answer them or save them for lessons or for review on our webinars.
So what are you waiting for? Do yourself a massive favor and jump on board! I can't wait to help you wrap up 2017 in style, have a merry Xmas and hear about your success!
To your success...
P.S.
I reserve the right to shut down this offer at any stage once I've got together enough people. I'd truly love to hold it open forever but that's just not a reality.
Questions? Comments? Need Support?
HelpDesk: https://inetsupportcenter.com
There is no promise or representation that you will make a certain amount of money, or any money, or not lose money, as a result of using our products and services. Any earnings, revenue, or income statements are strictly estimates. There is no guarantee that you will make these levels for yourself. As with any business, your results will vary and will be based on your personal abilities, experience, knowledge, capabilities, level of desire, and an infinite number of variables beyond our control, including variables we or you have not anticipated. There are no guarantees concerning the level of success you may experience. Each person's results will vary. There are unknown risks in any business, particularly with the Internet where advances and changes can happen quickly. The use of our information, products and services should be based on your own due diligence and you agree that we are not liable for your success or failure.