Closed
[Print On Demand Secrets] How To Start A Highly Lucrative Shopify Store In 7 Days Or Less!
Discover How To Get A Lucrative Shopify Store Started Selling Hats, Caps & Beanies - Carrying NO STOCK & NO Dropshipping!
Top Shopify Print On Demand Seller & Coach Reveals...
The FASTEST (If Not The EASIEST) Way To Get A Lucrative Shopify Store Started In 7 Days Or Less!

PLUS.. You Won't Need To Carry Any Stock Or Deal With Any Dropshippers!
You've probably heard all the fuss around people starting highly profitable shopify stores & thought to yourself, "hey I'd love to get a piece of the action"... but HOW? (Let Me Show YOU - Keep On Reading!)
Or maybe you've tried previously starting a Shopify store only for it to fail. If so, then I feel your pain.
Give me 5 minutes of your time, I promise it will be worth it...
Dear Warrior Forum Friend,
Thanks for dropping by and checking out my latest release. I'm super excited to be publicly first releasing it via the Warrior Forum!
Over the past few years I've enjoyed a lot of success selling hats online. For the first time ever outside of my high-end coaching programs, I'm going to teach you this killer strategy and guide you to making your first $1000 online.
My Goal Is To Help You Make Your First $1000 Online!
Let me be clear, this training program is
NOT
for seasoned eCommerce sales pros who are running successful Shopify stores. I've fully dedicated this course to
helping complete newbies
get started or those who've tried to get a Shopify store going but failed.
I feel your pain and frustration. I know it and worked through it when I first got started. I've lost my "shirt" a few times. It's not fun. It's my goal in 2018 to help share the knowledge & skills I've developed over the past few years & reach a wider audience. People who want to escape the 9-5 rat race and turn their passions in profits.
Introducing...
That's why today, I'm delighted to share with you my brand new Shopify training program called the
"Top Hat Challenge"
.. This training program contains 20+ step-by-step videos that can easily have you up & running a print on demand Shopify store in 7 days or less. I know that may sound unbelievable, but in a moment you'll see how it all works, so just keep reading.
Hi, my name is Chris Blair and over the last 2 years my Shopify store in the beer niche has sold over 40,000+ hats, caps, t-shirts, mugs, cups & so much more (I LOVE the "Print On Demand" business).. and prior to that from 2013-2016 I sold over 100,000+ drop-shipped necklaces, bracelets, jackets, bags via Shopify & print on demand t-shirts via Teespring etc...
In my latest training program, the Top Hat Challenge, I reveal the exact steps you need to follow in order to get a print on demand Shopify store churning out sales each & every day.
Why Hat's, Cap's & Beanies?
Simplicity
is the key to success when you're getting started! Hat's, cap's and beanies are super easy to design, often it's just text. You don't need fancy designs or top flight graphic designers. I can launch and test a new hat design/concept in a morning. I'll know in 24 hours (often much less) if its winner or not.
This is critical when you're starting out. Otherwise you'll be constantly wasting a whole lot of time and money.. And this is what usually happens with most people starting out in the print on demand game. Frustration sets in and then before you know it, you give up & quit.
Whether you're a complete Shopify newbie, or a struggling Shopify store owner, the
Top Hat Challenge
gives you the missing piece of the puzzle you need to run a super successful Shopify store or add a new revenue stream to your existing store.
Now what makes the
Top Hat Challenge
training program completely different to any other Shopify training program out there, is that this isn't just a collection of ideas or principles. It's a simple, step-by-step FORMULA.
This is
EXACTLY
what I do in my Shopify store day-in, day-out.. AND it's one of the FIRST critical elements that I teach my private students in my high end coaching program.
All you need to do to start running a successful Shopify store, go through the training, apply the formula and you
WILL
get results.
So Chris, What Does The
Top Hat Challenge
Training Program Cover?

The
Top Hat Challenge
training program consists of one playbook & 20 videos that take you through the whole strategy & what's exactly required (no second guessing)! Let's take a peek inside the members area...
Members Area Section Breakdown
Section 1 - Top Hat Challenge Playbook (Start Your Journey Here) PDF
Section 2 - Video 1 - Goal and Why Hats Caps and Beanies - understand why hats, caps and beanies are such a good type of product to sell.
Section 3 - Video 2 - Pricing, Revenue and Recommendations - learn about pricing, revenue, etc. for hats, caps and beanies.
Section 4 - Video 3 - Niche or General - You'll know which niche suits you best.
Section 5 - Video 4 - Choosing a Domain - Get the best brandable domain name for your store.
Section 6 - Video 5 - Caps Hats Beanies POD Suppliers - You'll know & have access to the best print on demand suppliers.
Section 7 - Video 6 - Setting Up Your Shopify Store - Get the best advice for your Shopify store set up.
Section 8 - Video 7 - Site Layout - Make sure your Shopify store looks great.
Section 9 - Video 8 - Shipping - You'll know whats required to make this seamless.
Section 10 - Video 9 - Apps - Which Shopify Apps are the best for your store.
Section 11 - Video 10 - Finding Winning Ideas - Give your products the best chance for success.
Section 12 - Video 11 - Designs - Keep your designs fresh & clean.
Section 13 - Video 12 - Creating Products in Apps - How to create your products in the various Apps.
Section 14 - Video 13 - Creating Fan Pages - How to create your Fan Page for maximum results.
Section 15 - Video 14 - Type of Post to Use - Know which type of post to use.
Section 16 - Video 15 - Product Testing with PPE Ads - how to test your products with PPE Ads.
Section 17 - Video 16 - Analyzing PPE Ads Test Ads - how to analyze your PPE Ads.
Section 18 - Video 17 - Conversion Ads Part A - learn about conversion ads.
Section 18 - Video 18 - Conversion Ads Part B - learn about conversion ads.
Section 19 - Video 19 - Analyzing Conversion Ads Part A - how to analyze your conversion ads.
Section 19 - Video 20 - Analyzing Conversion Ads Part B - how to analyze your conversion ads.
Section 19 - Video 21 - Analyzing Conversion Ads Part C - how to analyze your conversion ads.
Section 20 - Video 22 - Simple Scaling Expand Scaling - how to scale and exapnd your scaling.
Section 21 - Video 23 - Basic Retargeting - discover the basics of retargeting.
Pretty comprehensive right? You betcha!!
So Lets Recap What's Covered In The
21 Modules Of The Top Hat Challenge...
1. How to make your first $1,000 online or having your first sustained success online, selling caps, hats and beanies.
2. Discover why hats, caps and beanies are the next big thing on Shopify / FaceBook.
3. The Top Hat Challenge training will save you thousands of dollars in losses in testing types of caps/hats and beanies that will not sell and bring in fast profits because you know which types to push immediately.
4. I'll introduce you to the best print-on-demand suppliers to work with! (These are the same guys that I personally use).
5. How to choose a niche that is right for you. Don't simply chose a niche because you think it "might" be profitable.
6. How to optimize & make sure your site to converts! It's absolutely critical that you don't waste your advertising budget.
7. How to find the right products that will sell! So many beginners fail because they don't know how to create winning product ideas.
8. How to test products the cheap way, saving thousands of dollars in losses that most cap, hat, beanie sellers face. I often test & find winning products with just a $5-$10 in ad spend!
9. How to optimize your ads to sell! Maximizing every dollar you spend on your ads & campaigns is the key to a profitable Shopify store.
10. How to target the simple but effective way! Correctly targeting your audience is absolutely vital for your ad campaign success.
11. Scaling big, bring in big profits with this simple to implement scaling strategy! Being able to scale & "drive your store profits is how you turn hundreds into thousands.
12. How to profit from shipping! This neat strategy will ensure that you never go broke on your shipping costs.
PLUS, so much more!
!! BONUSES !!
Exclusive WSO Bonuses
I love "under promising & over delivering", it's been one of the keys to my Shopify stores continued success. I love spoiling my customers & students with great value.
BONUS #1 - 3 x 1-2 hour webinars to answer all your questions and run over any of your concerns. That's an additional 3-6 hours of training to help you absolutely crush it!
BONUS #2 - Send me your questions via our support desk and I'll answer them. My team & I are here to help you succeed!
BONUS #3 - Exclusive interviews with successful students & other top shopify sellers. I chat with some of the brightest and most successful minds in the game. You'll get to hear me chat and discover what works for them.
So How Much Is All This Going To Cost Me Chris?
By now you're probably wondering how much the
Top Hat Challenge
training program is going to be? And that's a fair question when you consider that personal coaching with me can cost up to $10,000.
However, the reason I created the online version of the
Top Hat Challenge
is to make some of this life changing information available to everyone who wants to break free from their current circumstances, start an eCommerce business or simply fix their current floundering store at an affordable price.
For a strictly limited time, and only from this Warrior Forum Special Offer, you can get FULL access to the
Top Hat Challenge
for a single one time payment of just
$100!
That's a saving of at least $100. When we launch this to the general public the retail price will be set at $200!
So if you want to start a Shopify store and receive a constant flow of sales & income from your own line of print on demand hats, caps & beanies, then just click the "Add To Cart" button below...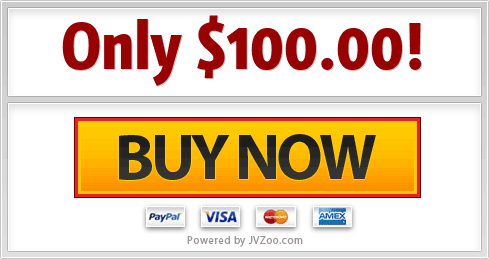 30 Day Money Back Guarantee
You'll be glad to know that the
Top Hat Challenge
training program comes with my personal 100% Rock Solid, 30 day money back guarantee.
If you don't LOVE the program, for whatever reason, then I actually don't want to keep your money. All you have to do is shoot me a quick email and I'll immediately refund every cent.
Look, if you're serious about starting a Shopify store and generating a real income for you and your family, you need to take action and get in the game.
The good news is that my
Top Hat Challenge
program gives you a proven step-by-step plan to start from ground zero and build a profitable Shopify store.
Just imagine waking up in the morning, opening your email inbox, and finding dozens of sales notifications from around the world.
You laugh out loud as you realize that you now make more money while you sleep than you do slugging your guts out for 50 hours a week at your day job. You've built a real, profitable online business AND won the respect of those who doubted you.
That's what I want for you, and I know it's what you want for yourself, so grab your copy of the
Top Hat Challenge
program now and let's get you started today!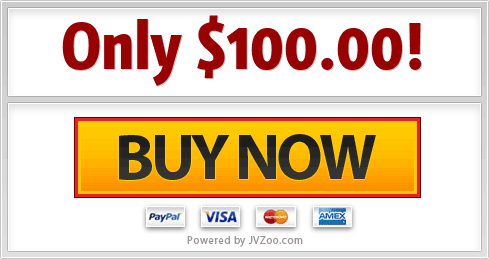 And, whether you make this investment and join the
Top Hat Challenge
program now, or not, it will have zero impact on the quality of my life. I'm not going to eat anything different tonight for dinner, I'm not going to change the way I dress, what I drive. It literally means zero to me, I couldn't care less.
The difference however is... this membership, this investment... could mean everything for you. I'm not going to notice whether you buy or not. It won't change the quality of my life at all, but if you invest now it's going to change the quality of your life.
I need you to really understand that. This is not about me, this is about you. That's why I created the
Top Hat Challenge
program, because I want to help and I want to serve you.
Thanks for checking out my first WSO & I look forward to seeing you inside the
Top Hat Challenge
members area
To your success...
P.S.
You really have nothing to lose and you're fully covered by my 30 day refund guarantee. Give it an honest go, complete the training & hit me up if you have any questions! I honestly love helping people. Lets make this work for you in 2018.
P.P.S.
I reserve the right to increase (& I will be) the current WSO launch special price from $50 to $100, then $200 in the very near future. Its a steal right now.. seriously, what are you waiting for?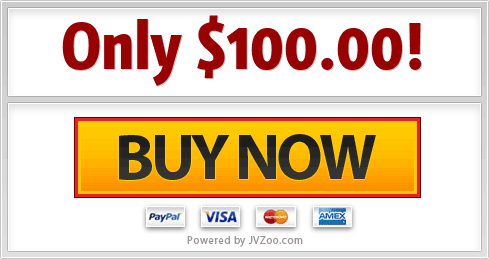 There is no promise or representation that you will make a certain amount of money, or any money, or not lose money, as a result of using our products and services. Any earnings, revenue, or income statements are strictly estimates. There is no guarantee that you will make these levels for yourself. As with any business, your results will vary and will be based on your personal abilities, experience, knowledge, capabilities, level of desire, and an infinite number of variables beyond our control, including variables we or you have not anticipated. There are no guarantees concerning the level of success you may experience. Each person's results will vary. There are unknown risks in any business, particularly with the Internet where advances and changes can happen quickly. The use of our information, products and services should be based on your own due diligence and you agree that we are not liable for your success or failure.