Content Egg - all in one tool for Affiliate, Comparison and review Websites
Just a couple of clicks to add products from different affiliate systems and content to your posts
All in one moneymaking and content instrument for wordpress.
We are working on Content Egg more than 5 years and implemented most of suggestions from more than 2000 buyers.
Content Egg - is a Wordpress plugin which allows you with just a couple of clicks to add products from different affiliate systems and additional content to your posts: images, videos, news, books, messages from social networks and other thematic materials.
Plugin features:
Search and add to post relevant content: videos, images, news, etc.
Easily adding offers from different affiliate systems by keyword.
Autoblogging - monetizing and content auto pilot.
Multilanguage: make site on any language.
Automatic updating prices and offers.
Option to generate auto updating price comparison lists of actual offers by keyword.
Options to set search filters for modules (price range, discount, categories, best offers, CC license, etc).
Automatically adds your partner ID to links.
Easy interface: add all content from post admin page.
Custom output templates.
Works with any theme.
Works through official API.
Works with wordpress shortcodes.
Advanced Woocommerce Module. Turn your woocommerce shop to Affiliate Shop
Specification parsing and importing to Woocommerce Attributes
External Frontend Search. Give your users special option to search best deals in LIVE mode in affiliate networks
Price drop alerts, Price History Blocks
Latest most discounted Product widget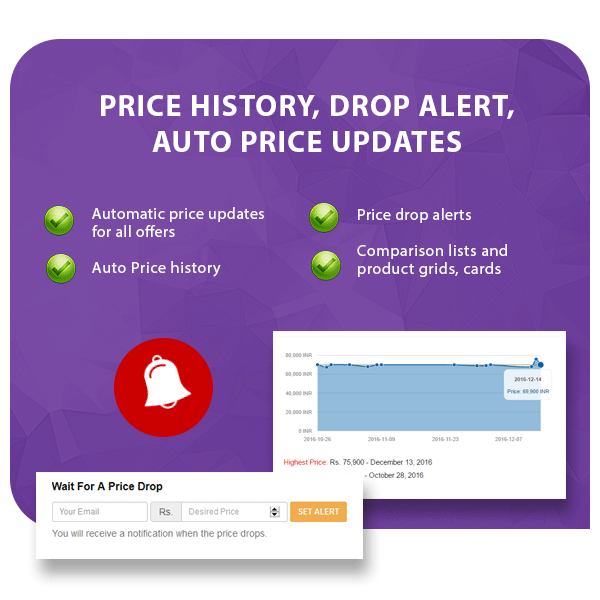 How it works
You just enter a keyword and click "Search".
Plugin searches and displays the results to you.
Now you can choose what to add to the product and how to show your block (as single product card or comparison list).
When you save the post, the data of Content Egg modules also stored in the standard custom fields of Wordpress. This means that if you wish, you get this information and use it in your custom modules and plugins. But we also offer default output templates for using Content Egg.
We will add more and more modules, because Content Egg is powerful content machine. You can suggest new if you want.

Do you want maximum Discount? Buy our Multilicense Packs
5 license pack($17 per license)
10 license pack($15 per license)
20 license pack($13 per license)
Use coupon WARRIOR35 to get best price
Do you need maximum functions and integrations in Design of Wordpress Theme? Use
REHUB
theme.
Demo of theme with plugin