Free Proven System -----> How To Build Your Own Home Business Online With Just 3 Simple Steps
Get my expanded cheatsheet and personal video walkthrough of the 3 steps that will enable you to build your own Home Business Online
Get the benefits of my experience of more than a decade of marketing online as I show you how you can build a successful home business using nothing more than your PC or laptop and an internet connection.
These days it is easier than ever before to build and scale a successful online business but, sadly, only 3% of people who actually try get to make their business work.
Why should this be?
There are many reasons but the principal one is that they are either fed the wrong information or too much information. As a result, they go on buying course after course, training after training, and just end up with the dreaded effects of 'information overload'.
You'll know that you suffer from information overload if you don't know what to do next, you have no plan of action, you are not taking action to build your business every single day and you don't know who or what to believe.
You've been twisted this way and that, told to do one thing and another and then yet more completely different strategies which you know would take more time than you have to spare.
You've been recommended to follow so many different systems using such a huge variety of marketing methods that trying to wade through even just a couple of them is making your head spin.
If that's you then I'd love to help you.
I've put together a detailed, 3-step cheatsheet which shows you the three basic steps (and, yes, there ARE only three) you need to take to build and scale a successful online business.
Even better I'm going to include, for Warriors, a comprehensive
video walkthrough
of the 3 steps so you'll be in no doubt how to get started.
And, if you're quick, I'm ALSO including the
BONUS
of a
30-minute strategy session
where we will talk about where you are stuck in your business at the moment OR what is holding you back from starting a business. At the end of this 30-minute chat you'll have a clear idea about what to do and how to get out of the rut you are in right now.
Most 'internet marketing gurus' want to sell you more and more training because they know that trying to wade through it all will keep you busy and actually STOP YOU from getting started.
It's like getting on a training treadmill that never stops. Without guidance and help to simplify everything, you'll never reach the starting blocks.
That's not how I operate. After over a decade in affiliate and network marketing I've distilled the essence of marketing online down to 3 Simple Steps which I follow, faithfully, every single day. It is those steps that I want to reveal to you today.
Not everyone will understand this simplicity at first sight. As human beings we're programmed into thinking that the only successful systems are complex. It's just not true.
I've found that if you can remove the complexities and focus on the basics, anyone can get started building their own online business. I'll not hide the fact that, in order to scale your business to 6 figures and beyond, you may need to invest in yourself through further training that will take you to a higher level. But I must reassure you that you only need to master the basics first, and it is these that I will go through in this cheatsheet and extensive video walkthrough.
So I encourage you to download the free cheatsheet and watch my video walkthrough at your leisure by clicking the link here:
And, if you're quick, you can also claim a free strategy session with me where, together, we'll get rid of the hurdles, myths and myriad 'secrets' that are stopping you moving forward or getting started.
I look forward to talking with you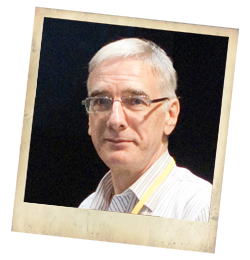 Peter Comeau
The Laptop Marketer