Small Business Networker - Get all 14 or 29 Master Think and Grow Rich WSOs FREE (Next 200!)
Join fast and besides your up to $579 saved on the 29 WSOs, you're also able to save $359.40 on our massive list-building co-op, referrals..
This is worth seeing at http://www.SmallBusinessNetworker.com because it can greatly help your business.
Seriously consider joining the SBN as an Executive Networker, where...
You're invited to be part of our massive list-building co-op (saving you the $359.40 per year it will cost others),
You're able to lead your own SBN Chapters, for example the Arizona Small Business Network or Phoenix Small Business Network (depending on how fast you move)
You're also getting all 29 of my NEW Master Think and Grow Rich trainings that will start at $9, or $27, each, and quickly rise to $19, or $47.
You'll also want to prepare today, (
sharpening your sword... shining your strongest armor!)
because tomorrow we're beginning our first "7-Day Five-Figure Hustle" competition
(it's going to be FIERCE!!!)
Except we're all helping each other make money - you definitely want to be part of it.
See everything at
http://www.SmallBusinessNetworker.com
and become at least a Basic Member... except for sure an Executive Networker if you're really serious about your business, growing it, referrals, leads, exposure, profits, sustainability...
(I'm using all 20 images the system allows; you're missing nine here - See them at
http://www.SmallBusinessNetworker.com
.)
You're seconds from growing your business bigger and faster than you've ever imagined...
Discover how to strategically use networking and other people's resources to catapult your profits!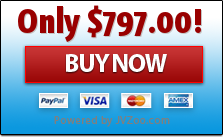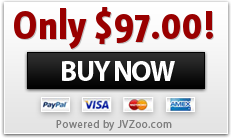 Although I've been a Warrior about 15 years, there's a good chance we don't YET know each other, because I've been focusing on my spiritual coaching work such as Year Long Transformation, building character such as the Honor Institute, and bridging divides through Uniting Our Tribe and Uniting Planet Earth.
And now I'm returning to my roots where since 2003 I've taught Think and Grow Rich at the Master's Level. Because, quite honestly, people need this!
How many people - maybe even you? - have been struggling with money... not able to make ends meet... filled with fear, insecurity, self-doubt... low self-esteem, not believing in yourself...
People need YOU!!!
They need you confidently stepping into the leadership role you're meant to play...
Think about that!!!
Anyway, that's a very important part of how becoming active in the Small Business Network will be vital to your life, more than just your business, and livelihood!
So I'm back and re-committing to these new Think and Grow Rich trainings that are so important to get out there in the hands of everyone questioning whether they can do this internet marketing stuff, survive as an entrepreneur... much less succeed and THRIVE... in this great Entrepreneurial Economy and world in which we're now living.
If we have not yet had the pleasure of meeting, you can get a sense about me from what have other Warriors and intelligent people have expressed about my work...
What About Me as a Person?
Join the Small Business Network now, making sure you're one of the next 200 (especially you as a much-needed LEADER)...
And get those 14 - or ALL 29 - of my upcoming "Master Think and Grow Rich" WSOs FREE! They'll cost others as much as $579!!!
Become a Small Business Network Basic Member. Or give yourself by far the best deal and become an Executive Networker for two years.
Either way you're doing something profound for your business, and your long-term success!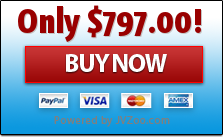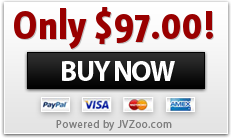 (The last three are listed athttp://www.SmallBusinessNetworker.com - See them there.)
Especially join as an Executive Networker: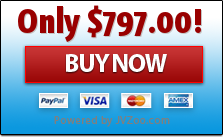 Or at least as an SBN Basic Member: