Learn Insider Secrets to Becoming a Highly Paid Copywriter!
Insider secrets of a highly paid Copywriter directly from Copywriting Master Jason Fladlien! Normally $999. Full Access Today Just $1 !
Learn Insider Secrets of One Of the Most Highly Paid Professions on the Planet...
In Just a Few Short Days, You Too Could Land Your Very First Lucrative Copywriting Gig From the Comfort Of Your Home!
Special $1 Offer For Warrior Forum Members
A TRUE LIMITED TIME WARRIOR SPECIAL OFFER!
Due to a unique set of circumstances, I'm able to practically gift you access to a certain skill.
A skill that has turned my friend - a simple $12/hour small-town house painter into a multi-millionaire and a marketing legend and accomplish things like...
... Generate nearly $10,000,000 in sales in just 8 days, build an eight-figure company, and, in fact... is the building block behind any business success imaginable.
Access to my friend's course where you'll discover all the ins and outs of this amazing skill retails for $999.95, but today - if you so decide - you can have full access to it for just $1.
That's right. One. Measly. Dollar.
I'll tell you all about how that happened, but first, a question..
If You Were To Guess...
What is the single most evergreen, critical skill you'll ever master as a marketer?
Is it traffic generation?
Is it the ability to network?
Is it any specific tactic... like the ability to grow your email list, your Instagram following, your Facebook Ads skills... or anything else like that?
Is it your ability to create content?
Enough teasing. It's actually...
Your Ability To Sell!
Think about it. If you're able sell really well...
Traffic becomes dirt cheap. If you're able to convert even 1% above what you're paying for your traffic... you're able to scale indefinitely. Also, if you can show insane EPCs... you'll have no shortage of potential JVs.
Offers come to you. Meaning, if you're known for your conversions skill, you'll have access to experts eager for you to help share their knowledge with the world.
Freelance profit opportunities are insane. People who are able to sell through the written word are in super high demand right now.
People love buying from you! Another side effect becomes that people will actually enjoy doing business with you - because you will masterfully help them realize how your offer is going to make their lives better.
Profit from anything - it doesn't matter if you're into Amazon wholesale, FBA, digital marketing, whatever... your ability to sell will translate to anything because you'll master just a handful of core principles that you'll apply over and over again
It gets even better.
Once you master the ability to sell via the written word... you're able to multiply the effectiveness of everything you do 1,000x. No joke.
And luckily, I recently came across just the man to teach you this art.
Meet Jason Fladlien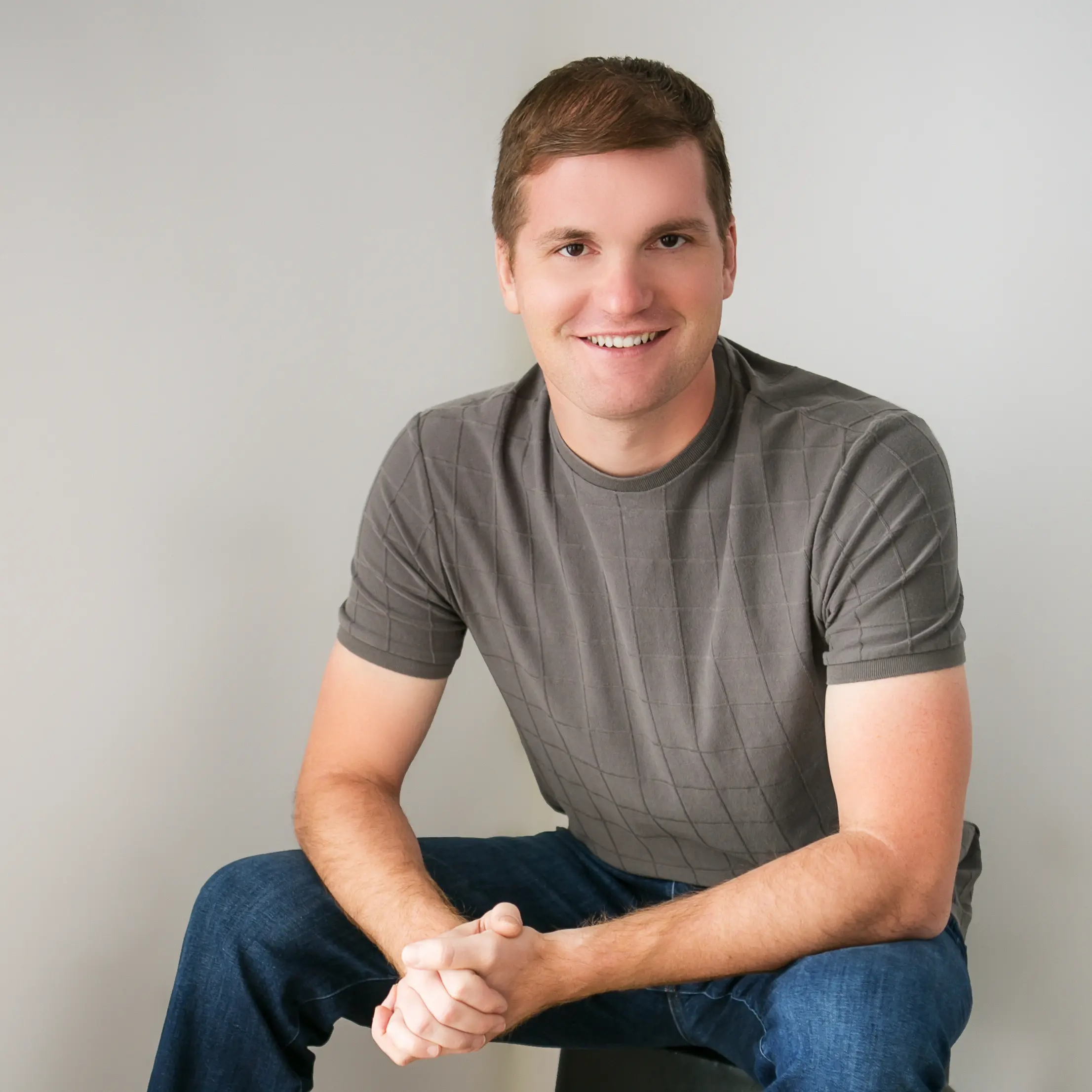 Jason used to be a hip hop hare krsna monk who painted houses for $12/hr to make ends meet.
He launched his first information product literally from a shed in a small town in Iowa. The product was 6 pages long, and sold for a measly $4.
Little did he know... it would change his life forever.
Core Reason Beyond His Success?
He has said it multiple times himself...
"If there is indeed a skill worth mastering - that will pay huge dividends over and over for your entire lifetime... it's copywriting."
And Jason has proved over and over that it's not just his ability to create words that sell... but also his ability to actually teach this stuff in a way that lets anyone - regardless of ability or anything - create copy that sells.
Can Anyone Do This?
That's not even the right question.
The right question is... SHOULD everyone do this if they want their business to succeed?
And the answer is... absolutely.
Good news...
You don't need to be an English major or anything in order to write copy successfully. Copy is about persuasion... not about writing the next great American novel.
You don't need to spend years to master this to a level that will generate you serious profits. In fact, a week is more than enough to get started!
This should be in addition to anything else you're doing - and will serve as the secret sauce of success if you leverage it right
I'm Handing You Keys To A Ferrari For $1 Here...
I wish I was able to tell you that me being able to give you a $999.95 course to you for $1 - was the result of some grand plan and massive action on my part.
It really wasn't.
All I did was be at the right place at the right time, and invested with the right people to secure the rights for this incredible deal.
When you find yourself at the right time at the right place - don't hesitate to take action and invest. And I believe now is one of those moments.
When you Invest in Copy eClass Today, Here's SOME of What You're Going To Get...
Research & Offers
How To Uncover Your Audience's Most Closely Guarded Secrets
In this module, you're going to discover how to quickly uncover your audience's problems, fears, and desires - and how to present an offer that leverages that undercover knowledge
Urgency & Believability
How To Engineer An Unquenchable Desire To Act Now
Here, we're going to cover how to use urgency to propel your prospects into action - and how to make sure they know you mean business!
Benefits & Bullet Points
Adding The "Secret Sauce" Of Conversion To Your Copy
In this session, you're going to discover ways to quickly write bullet points that rival those of copywriters with years and years of experience... plus, how to laser-target the most effective benefits of your product!
Headlines & Leads
The System For Constantly Coming Up With Great Headlines & Leads
You have 2.7 seconds to grab someone's attention - and if you do it with the right headline that puts someone in the state of mind of buying from you, you're so far ahead your competition it's not even funny.
Video Sales Pitches
If You Use This Technique At The Right Time, In The Right Way... You'll Be Unstoppable!
A lot of people don't understand the "why" of a video sales letter - beyond "you should use video because it's 2020". Discover the when, the why, and the how in this amazing session!
These Video Sales letter are so easy to create it will shock you! (hint: being on camera is actually a DISADVANTAGE!)
Advanced Copy Techniques
After you've experienced your first successes, you're going to want to implement these techniques to get even further ahead of your competition.
Here you'll discover advanced techniques of persuasion that are deeply rooted in the human psyche - and that's what makes them both dangerous & effective.
Sales Letter Design
In this session, Jason will show you the principles of how he lays out salesletters
Caveat: this session gets really technical. Good news? Today, there are a lot of tools available that will take care of the tech side for you - so you can focus on conversions.
Plus, These Awesome Bonuses!
Bonus #1:
The Price Stacking Bible
In markets where everyone tries to peddle things for $17 or less... it takes a certain amount of skill and knowledge to effortlessly sell for $199, $299, $499, or $999.95.
How do you deliver more value to the customer - and charge more? Read this bonus and copy this approach to immediately give a boost to your bottom line!
Bonus #2:
Impossible Copy Case Study
Since this bonus was created, Jason has used these exact skills to quickly craft countless winning webinars, sales letters, VSLs, emails, and more.
However, in this case study, you're going to discover how it all started... with 75 minutes on the clock until launch, and a product Jason knew nothing about. The result? Almost 20% conversions!
Bonus #3:
"Mystery" Bonus
You're also going to get a tool that some people will find too powerful... others will discard (to their own peril)... and only a handful will leverage it to its fullest extent.
Will you be among them? There's only one way to find out!
Bonus #4:
Copy For Hire Manual
This guide shows you how to get copywriting clients, how to get them to pay you more, and how to make them easier to work with. Using these techniques, Jason has earned as much as $5,000 for less than 1 hour of work!
Is this really Full Access to Copy eClass for just $1?

YES! This is full, unlimited access for $1! This is NOT on a trial or recurring billing

Can I get Copy eClass somewhere else?

Yes, indeed you can. You can go to CopyeClass.com and purchase. Unfortunately, you will need to pay the full retail price of $999. This has NEVER been done before, and you are getting the exact same course that thousands have paid big money for TODAY ONLY for $1

How are you able to do this?

I've worked out a special arrangement with Rapid Crush and Jason Fladlien that allows me to give you this very special deal at a very special price for a VERY limited time!

How will this be delivered?

You will get full access to the course inside a secure Members Area. Login details will be emailed to you after purchase.

Is my access to the course time-limited?

NO! You pay $1 today, and you are granted Lifetime Access to the course.

Can I get a refund if I don't like it?

Hopefully you're joking, but at this ridiculous price point, refunds simply aren't feasible. If you've gone thru the course, and really find you aren't thrilled with your purchase, just email me, or PM me, and we can probably work something out and I will find a way to get you your $1 back