Closed
Coach You to Your First 5,000 Email Subscribers - Start with $1.00 + Money Back Guarantee
Finally, a scalable system that allows anyone to rapidly build an email list from 0 to 5,000 subscribers.
Still can't make money online? Maybe it's time to stop looking for the next shiny thing.
Learn list building - it's the most important skill required to build a sustainable internet business.
The very first thing you need to do when it comes to building a sustainable online business is to build an email list.
Not selling a product... or a service.
An email list allows you to sell thousands of dollars of your next product and services.
It allows you to own a business instead of relying on factors outside of your control like changes in search engine algorithms and such.
...
I gained 5,000+ email subscribers in just a few months
I gained more than 5,000 email subscribers within a few months in one of the most competitive niches in the world: Internet marketing.
I did it with my tiny blog called
Growthtext.com
I did it without paying attention to SEO, solo ads, Adwords, social media postings, and guest postings.
With my list, I am able to consistently make 5 figures per month by selling my own products and services plus acting as an affiliate and selling others' products.
If you want proof, PM me and I will send it over.
Want to grow a sustainable online business? Pay attention to my offer:
...
I will personally coach you to your first 5,000 email subscribers.
You'll have access to everything you need to build an email list from scratch to 5000 subscribers:
-Lessons with video tutorials,
- Assignments,
- Swipes, and templates to help you grow your email list in record time.
Plus, you will get unlimited consulting until you reach 5,000 subscribers.
To make it really easy for you to take action, I want to minimize your risk as much as I can.
...
Here is how to get started:Step 1: Send me $1.
I will immediately show you a tactic that you will land your first 50 email subscribers within the next 24 hours in any niche you choose.
Step 2: Happy with what you learned? Pay me $399
And I will teach you how to build 5,000 subscribers within the next few months. (I'll tell you where to pay me when you're inside)
Both the $1 and the $399 are 100% satisfaction guaranteed.
If you implement what you learn but don't see results, I'll refund your money.
Ready to get started?
Click the button below and I'll see you there.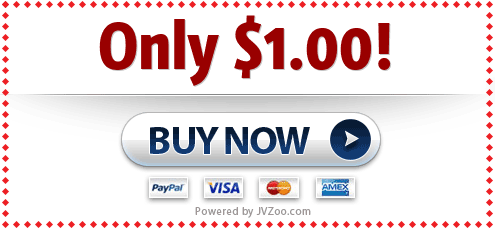 Have questions?
Ask me below or email me at
verena@growthtext.com
By the way, feel free to check my legitimacy.
I am a full time web designer:
My web design site: Conversionie.com
My blog: Growthtext.com