Steal My Highly-Profitable Affiliate Method
Steal My Highly-Profitable Affiliate Method That's Making Me Over $100 Per Day!
Finally: Making Affiliate Commissions Has Never Been This Easy...

Steal My Highly-Profitable Affiliate Method That's
Making Me Over $100 Per Day!

Let Me Show You -- Step By Step -- How To Quickly Create & Launch Successful Campaigns So That You Can
Start Making Affiliate Commissions In Record Time...

... Even If You're A Complete Newbie And Have
Never Made A Dime Before!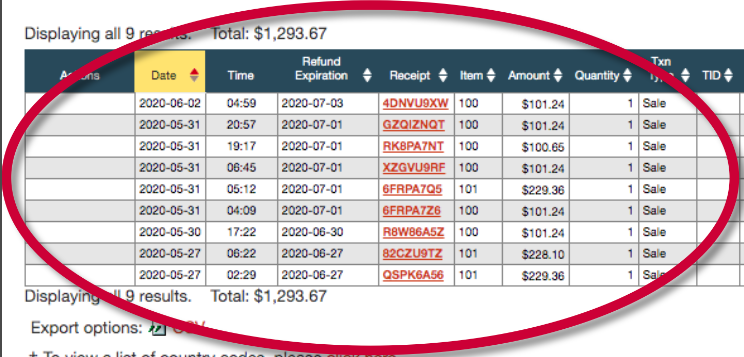 Hey Warrior,
Jon
McNeil here
.
If you aren't able to figure out the whole affiliate game by yourself, and you're banging your head against the wall...
... I really urge you to read this.
The reason is simple:
In just a few moments of your time I'll finally reveal a
solid
,
proven
, and
insanely
profitable affiliate method.

It's The Same Affiliate Blueprint That I've Been Secretly Implementing For
Some Time, And It's Responsible For Making Me Over $100 Per Day!

(Some days more, some days less... but predictably and consistently.)

Look, I want to make something clear.
I know you're used to hearing crazy promises and wild claims of overnight riches.
But, trust me when I say that what I'd like to share with you right now is
not
a magic miracle.
Nor will it make you rich beyond your wildest dreams.
That's pure baloney, and
I don't roll like that
.
However, if you
keep reading
, I'lll give you access to my
FREE
unique, off-the-grid affiliate method that I personally use.
... And that simply WORKS like a charm.
Even If You:
X Are a complete newbie

X Have never made single commission before

X Are not tech savvy

X Bought countless WSO's and still don't have results to show for it

X Don't want to spend countless hours in front of your computer

X Don't have huge startup capital


And Here's Probably The COOLEST Part: In Order To Deploy This Profitable
Affiliate Method, You Don't Need Even A Website!

This is the most interesting part about this incredibly powerful affiliate method:
You
don't
need a website, a domain name or expensive software.
The simplicity of my unique method is unheard of
-- but trust me, once implemented, it gets REAL and mind-blowing results.
Now, I'm sure you're curious about it.
So let me introduce you to:
Super Affiliate Hack

How I Consistently Pull Over $100 Per Day In
Affiliate Commissions With "Hack" Campaigns!

What's This About?
Super Affiliate Hack
is a high-quality, do-this-do-that
FREE
course consisting of 13 video modules + a useful resource page where I spill the beans and reveal a solid, profitable method to launch quick n' affiliate campaigns.
These effective campaigns will allow you to generate laser-targeted free & paid traffic and earn affiliate commissions... fast.
This is what you're about to discover in the
Super Affiliate Hack Blueprint
:
A no-fluff, PROVEN, newbie-friendly system that anyone can use to create -- from scratch -- a solid & lucrative affiliate business


The EXACT same method that I personally use to churn "Hack Campaigns" that are making me over $100 per day.


Why you don't need to be a world-class copywriter to crush conversion rates and earn affiliate commissions


Deadly traffic techniques so that you become a "traffic master" (using both paid and free hyper-targeted traffic... this is PURE GOLD.)


My tried-and-tested "Hack" templates that you can easily copy & paste for lazy affiliate commissions! (The work is even already DONE for you!)


How to set up "automatic machines" that will trigger affiliate sales from emails... like clockwork


Step by step guidance -- I'll hold you by the hand and show you what you need to do in order to implement the Super Affiliate Hack method as soon as today!


How to promote just like the super affiliate gurus do -- without spending endless hours writing copy or in front of your computer


And much, much more...
[Important] You'll Also Get Two Mind-Blowing, Spectacular, FREE Bonuses:
BONUS #1: "
Easy Income Lifestyle
"
BONUS #2 "
Operation 6k
"
Want To Get Instant Access To "Super Affiliate Hack" + Bonuses 100% FREE?

Click The Button Below NOW: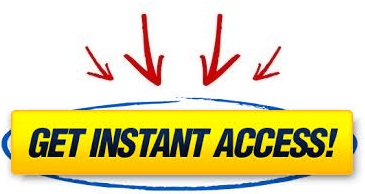 Make no mistake
... Although I'm offering this amazing affiliate method completely
FREE
, its quality is out of this world.
I've created over 13 video modules with step-by-step directions on how to implement an affiliate blueprint that makes me
over $100 per day.
Nothing's left out
-- every single detail and procedure to finally generate
juicy commissions
is there.
PLUS
-- I also offer you
PROVEN
copy and paste templates that you can use right out of the gate (and make money with).
Here's the thing...

There's no need to burn your wallet on shady products that promise the world, and deliver little.
I'm giving you
FREE
, unrestricted access to a unique, out-of-the-box affiliate blueprint that will allow you to start your very own lucrative and long-lasting affiliate business.
And you can do this completely from scratch!
Remember: it's 100% free, so leave your Paypal alone, and grab this NOW!
Jon McNeil.My Youtube Channel:
https://www.youtube.com/channel/UCO0...jq0-J5awEbM8_w